How Alex Trebek Spent His Final Day With His Wife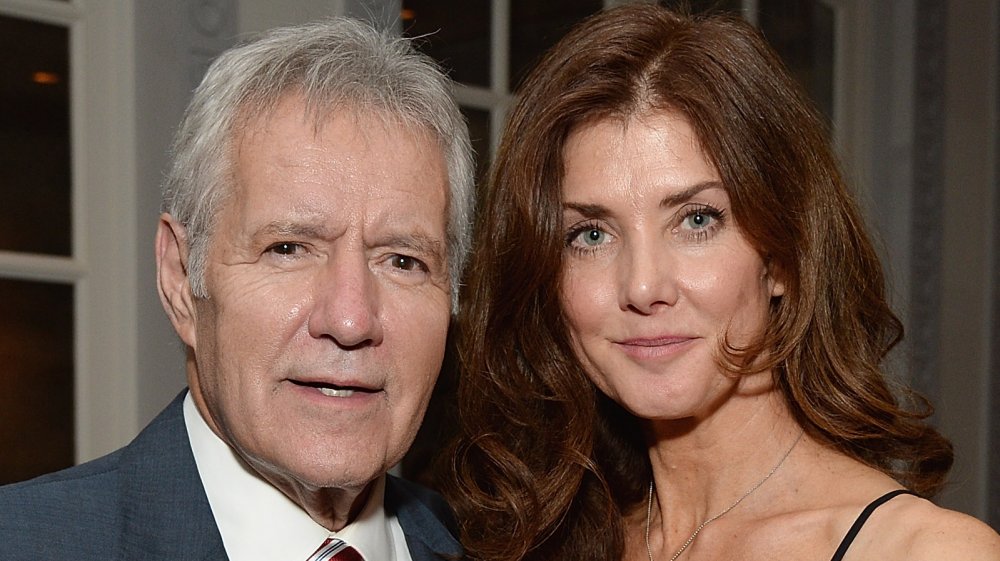 Michael Kovac/Getty Images
Fans across the globe were saddened to learn that on Nov. 8, 2020, Alex Trebek passed away at the age of 80. The longtime Jeopardy! host's death was announced via Twitter with the game show's official account tweeting, "Jeopardy! is saddened to share that Alex Trebek passed away peacefully at home early this morning, surrounded by family and friends. Thank you, Alex." 
The iconic host was bravely open about his battle with stage 4 pancreatic cancer, with the Canadian first announcing his diagnosis in March 2019. "I plan to beat the low survival rate statistics for this disease," Trebek said at the time. Trebek had his fair share of ups and downs following his 2019 announcement, and amazingly, continued to host Jeopardy! during his treatment. But now the beloved figure — who lit up our living rooms for decades — is no longer with us. As soon as the tragic news broke, celebrities from Viola Davis to John Legend spoke out. And seemingly everyone on the internet has had a sweet memory to share, from his good-spirited quips to those rare sentimental on-air moments after his diagnosis. 
So how did Trebek spend his last moments? The TV legend fulfilled his wish of spending his final hours with his wife of 30 years, Jean Currivan Trebek, with whom he shares two children, as Jeopardy! producer, Mike Richards, told the Today Show. Keep on scrolling for more information about they spent their last day together.
Alex Trebek spent a peaceful day with his wife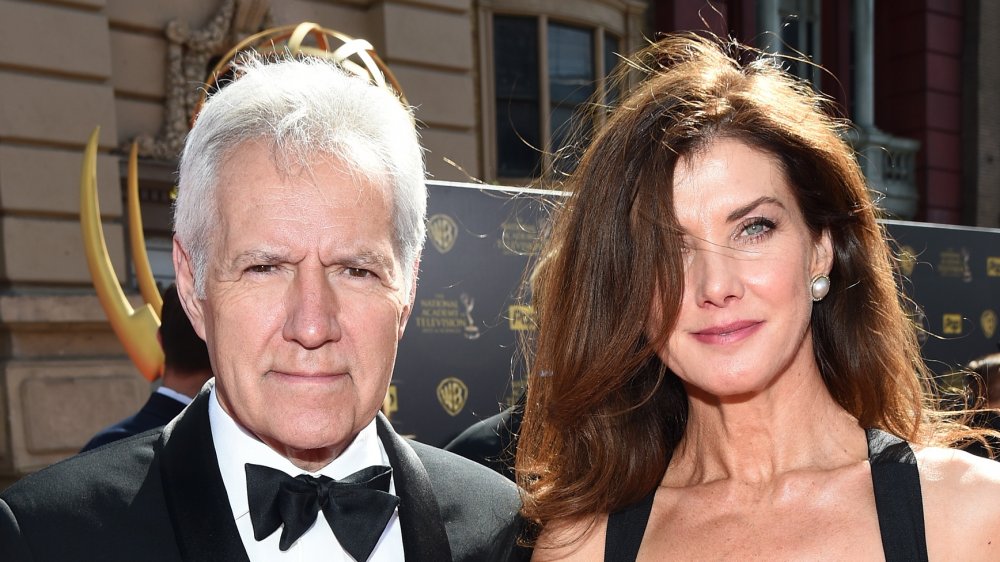 Michael Buckner/Getty Images
How did Alex Trebek spend his final hours? Exactly how he wanted to; watching the sunset with his wife, Jean. "Even in his book, he described that he wanted his final day to be sitting on his swing next to his wife, Jean, and kind of watching the horizon and he got to do that," executive producer Mike Richards told TODAY on Nov. 9, 2020. "He was coherent, he wasn't in pain and the fact that he had a nice, final day makes all of us in the Jeopardy! family feel much better," Richards added. 
The producer noted how, inspiringly, Trebek continued filming new episodes of the game show even as his illness continued. Along with new side-kick Ken Jennings, Trebek filmed his last episode on Oct. 29, 2020, per The Guardian. "He was incredibly hard-working. He cared about the show. He cared about the importance of the show that it helped people want to be smarter. He made that cool — he made wanting to be smart cool," Richards told TODAY's anchors. 
But in the end, Alex Trebek prioritized family in his final hours. "The greatest thing about him was how much he loved his family," Richards revealed. "Of all the things he did and all the things he accomplished, the greatest thing to him was his family."