Could Melania Trump Possibly Divorce President Trump Post-Presidency?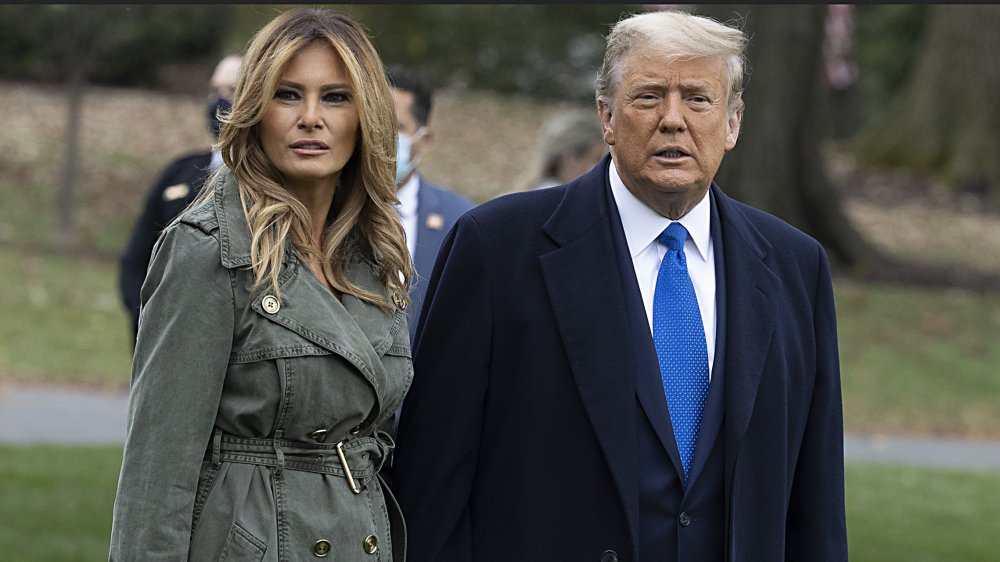 Tasos Katopodis/Getty Images
It's no secret that anyone would've paid big money to be in the White House to see President Donald Trump react to the news of his loss of the 2020 election to President-elect Joe Biden. His predicted rage after the 295th game of golf while in office, per Golf News Net, would not be the only prime part of the show. Many are wondering how first lady Melania Trump is handling the news.
In 2016, her reaction was quite clear. "Melania was in tears – and not of joy," wrote Michael Wolff in his own account of the 2016 election in book Fire and Fury. An insider told Daily Mail that Melania "never expected [President Trump] to win." This time around, the 50-year-old Slovenian model may have actually cried tears of relief.
President Trump's post-presidency plans include his retreat back to his home in Mar-a-Lago in Florida, per OK! Magazine, but it is unclear where Melania will be living. Inside sources claim the FLOTUS is looking forward to heading back to New York. On an Nov. 9, 2020 episode of Rob Shuter's Naughty But Nice podcast, an insider said, "For the past four years Melania has missed her life in New York... She basically put her life on hold to be with her husband in D.C."
According to a few sources inside the White House, her anticipated return back to the Big Apple may not be the first lady's only plans post-presidency.
Former White House aides and colleagues suspect Donald and Melania Trump's marriage is 'transactional'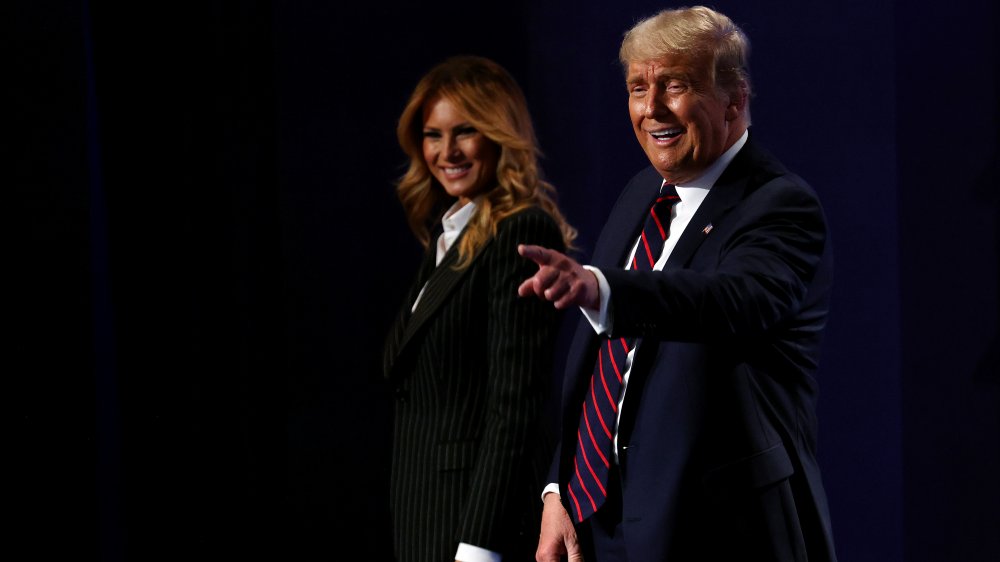 Win Mcnamee/Getty Images
Melania Trump has been the center of "Free Melania" jokes across social media. While some have sympathy for her, plenty believe she's just as complicit to her husband's behavior. Despite Melania and Jared Kushner reportedly advising President Trump to concede, she spoke out via Twitter in support of her husband's post-election argument of voter fraud. "The American people deserve fair elections. Every legal – not illegal – vote should be counted," she wrote. "We must protect our democracy with complete transparency."
Former White House aides and colleagues of the Trump administration predict that the "transactional" union between the two may come to an end post-presidency. Ex-aide Omarosa Manigault Newman claimed the couple's 15-year marriage is over, per Daily Mail. "Melania is counting every minute until he is out of office and she can divorce." Newman said. "If Melania were to try to pull the ultimate humiliation and leave while he's in office, he would find a way to punish her."
Former friend and ex-aide, Stephanie Winston Wolkoff, alleged that Melania used the first 10 weeks of Trump's presidency to rewrite their post-nuptial agreement to give their son Barron an equal share of the Trump fortune, per The Independent. Kate Bennett, CNN correspondent and author of Free Melania, also noted that Ms. Trump does not sleep in the same room as her husband.
As the old saying goes, all good things must come to an end. For Melania, her life may be restored to full normalcy — with or without President Trump.
Melania Trump isn't the first of President Trump's wives to have a prenup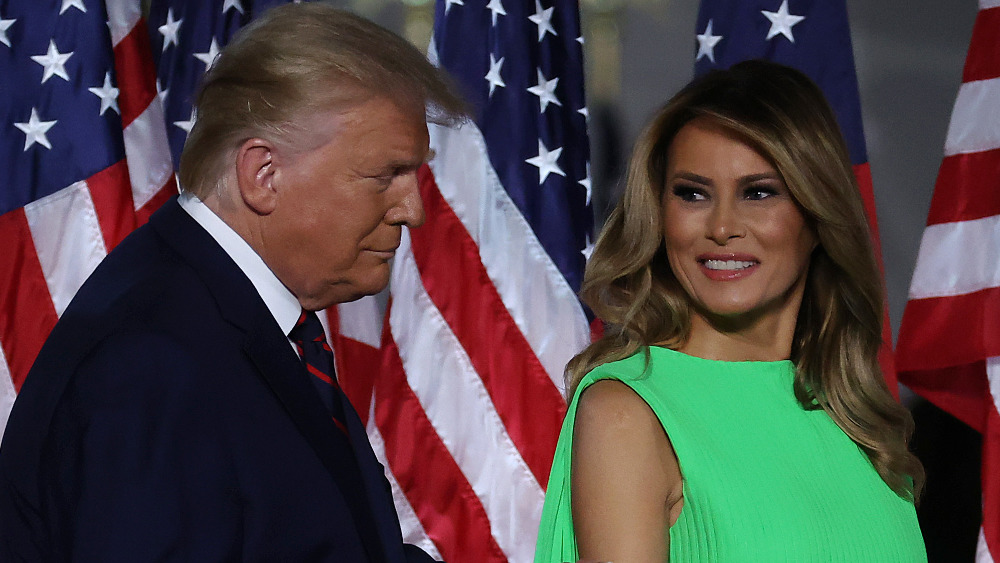 Chip Somodevilla/Getty Images
Although the talk of divorce has not been confirmed (nor denied) by the first lady, FLOTUS isn't the first of Trump's wives to have a prenuptial agreement, per The Washington Post.
In his previous two divorces, President Trump has pretty much stuck to what was written in the prenup. At the end of his headlining divorce with Ivana Trump in 1992, Ivana received $25 million, the couple's Greenwich mansion, and $650,000 annually for alimony and child support for Trump's eldest children, Donald Trump Jr., Ivanka, and Eric, per The Independent. For his second and most controversial wife Marla Maples, her written prenup included a non-disclosure agreement (NDA) so that she could never talk about their marriage publicly. Upon their divorce in 1999, Maples contested their prenup and received over $2 million, per Town & Country Magazine.
Top matrimonial lawyer Jacqueline Newman projects that the former model could possibly receive a generous amount from President Trump considering the longevity of their relationship, her first lady duties, and custodial rights over their youngest son. "While it's definitely a lot of money, in New York City, for what she's used to, she wouldn't be able to replicate what she has now." Newman told Town & Country. "He probably had a good sense of what kind of lifestyle they'd be living, so I would imagine the payout would be fairly generous."
Could Melania Trump be the next to tell President Trump "you're fired" in 2021? Stay tuned for the next episode of the United States of America!