Why Garth Brooks Isn't Nominated For The 2020 CMA Entertainer Of The Year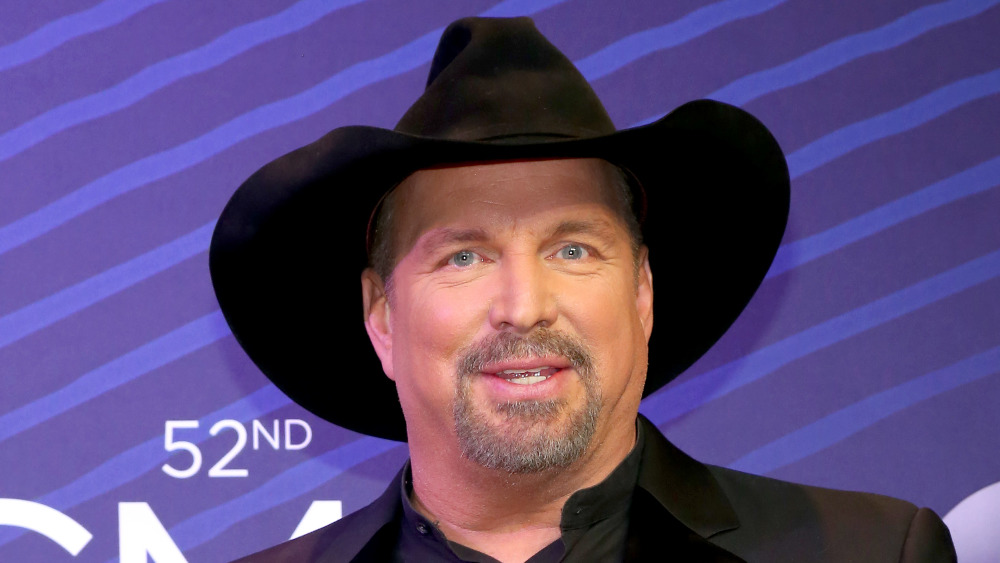 Terry Wyatt/Getty Images
As far as the CMA "Entertainer of the Year" award goes, Garth Brooks has taken his cowboy hat out of the ring! Each year at the annual awards show, which will air live from Nashville, Tenn. on Nov. 11, 2020, one country music great is given the coveted prize, considered one of the genre's top honors. Well, by one, we really mean Garth Brooks. He's won seven times and earned the achievement three out of the past four years, including in 2019, according to Vulture.  But that's all over now. 
During a July 2020 virtual press conference, per The Tennessean, Brooks announced "it's time for somebody else to hold that award." The reason for his change of heart? A resonant tweet. "There's one tweet in there that really stuck in my head," Brooks explained. "It said, 'Hey, man. This guy, why doesn't he just step down (and leave) the entertainer for the next generation?' 100% agree." Brooks continued, "With all the love in the world, we are officially pulling ourselves out of Entertainer of the Year." 
When Brooks won in 2019, many fans felt Carrie Underwood had gotten robbed. "It made winning ... not that much fun," Brooks admitted, The Country Daily noted. According to The Tennessean, Brooks also plans to indefinitely withdraw from the category, making way for younger talent. This years' nominees are Eric Church, Luke Combs, Miranda Lambert, Underwood, and Keith Urban. See how the internet, and those contenders, are reacting to Garth Brooks' decision!
Garth Brooks' decision sparks mixed reactions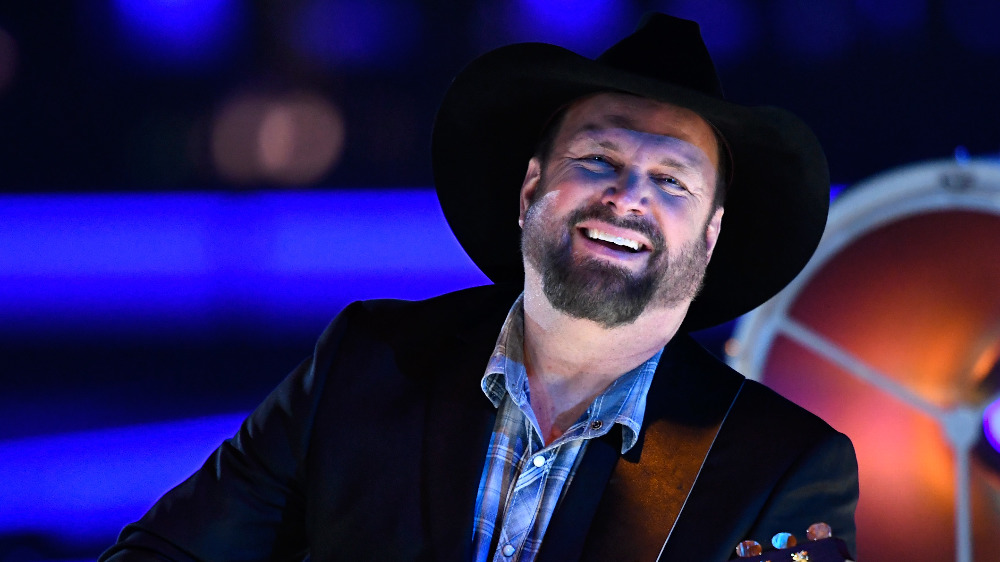 Kevork Djansezian/Getty Images
So how has the internet and other nominees reacted to Garth Brooks' CMA "Entertainer of the Year" decision? Let's say everyone has been quick to drum up — make that strum up — their alternatives. "Eric Church deserves it!!" one fan tweeted. "Well it should've gone to Carrie Underwood 2 of Garth's 7x" wrote another. "@garthbrooks will always be to me The Entertainer of the Year, Entertainer of a Lifetime, and The GOAT," penned a third.
Meanwhile, Miranda Lambert didn't mince words about what happened last year. "I think last year was [expletive] and that Carrie Underwood should have taken it," she told The Los Angeles Times about Garth Brooks' 2019 win. "I'm still a little bit grudge-y about it. Although I love Garth — he was my first concert when I was 10 years old — there's times and places for things, and I just felt like it was the wrong thing." Country star Luke Combs shared his take with The Country Daily on Nov. 6, 2020, sharing, "I understand [Garth's] move for sure. He continued, "But then I also think to myself, when you're in that conversation [for Entertainer of the Year], I have this competitive nature, I don't just want to be the best, I want to beat the best, too."
Brooks has plenty of success and seven CMA "Entertainer of the Year" Awards for his mantle, so it's safe to say he'll be fine without the honor.  It will be exciting to see who the new winner is!