Saweetie Shares Her Surprising Opinion On Carole Baskin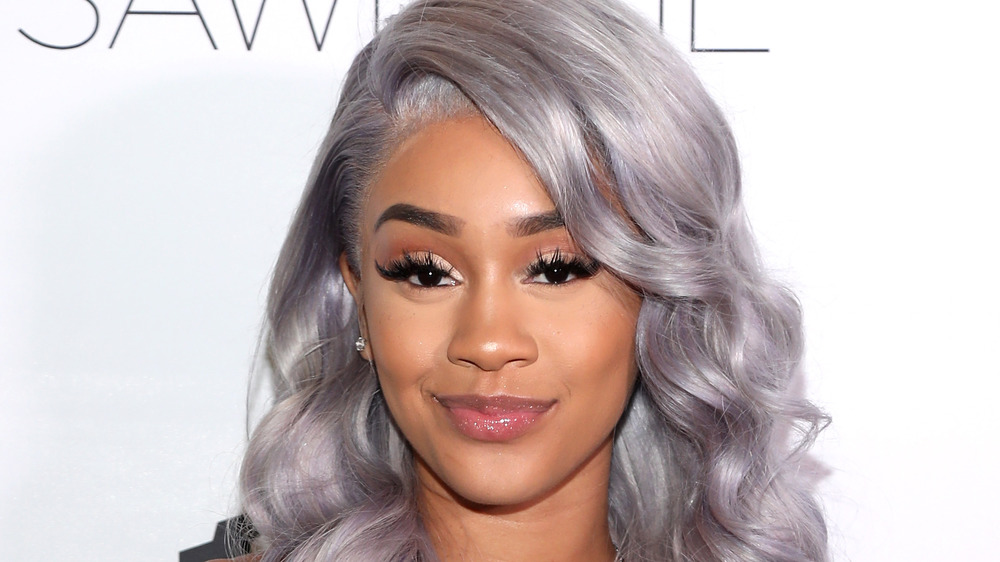 Jerritt Clark/Getty Images
The current rap game is dominated by a new wave of incredible female stars, from Megan Thee Stallion to Doja Cat, and the next rapper who is poised to become a household name is Saweetie! The California-based talent (born Diamonté Qiava Valentin Harper) could release her new album, Pretty B***h Music, any day now (although no release date has been announced). With amazingly catchy singles like "Tap In," which has nearly 100 million Spotify streams as of this writing, it's no wonder she said this album could be her "official footprint" in rap. "Now, I am not a pretentious person..." she told Paper magazine, "I know this project is going to change my life."
Outside of her stack of hits, which also includes 2019's "My Type," the star clearly boasts a huge personality. She took Halloween 2020 seriously, dressing as X-Men's Mystique on one occasion and as an extremely accurate RuPaul on another occasion. She has steadily dated rapper Quavo from the group Migos for more than two years (via GQ), and she rose to fame while finishing her college degree at San Diego State University with a 3.6 GPA (via Capital Xtra). Saweetie is one to watch!
Meanwhile, her eccentric personality has prompted her to say some interesting things about Carole Baskin, the controversial big cat owner who you may remember from Netflix's popular crime docuseries, Tiger King. Let's see what Saweetie had to say about Baskin! 
Saweetie called Carole Baskin 'a gangster' for this reason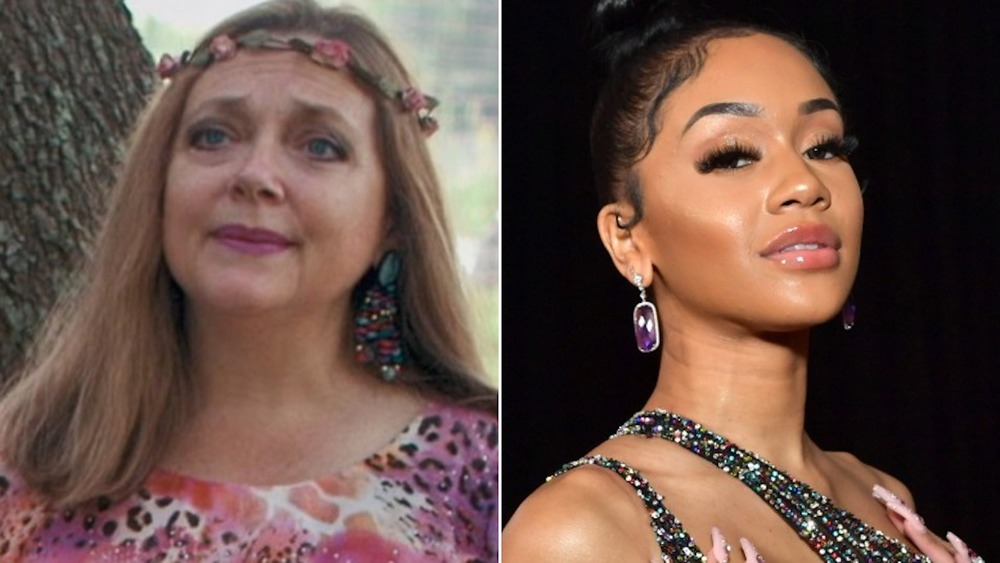 Netflix, Emma Mcintyre/Getty Images
So what does Saweetie think of controversial Tiger King star Carole Baskin? The rapper told E! News ahead of the 2020 People's Choice Awards that she respects the big cat advocate for "handling her business." If you've seen the Netflix docuseries that made Baskin a household name, you'll recall that her archnemesis, Joe Exotic, has very vocally accused her of feeding her ex-husband to her tigers. Baskin has not been charged with any such thing, but that hasn't stopped all the chatter.
"She's a gangster to me. A low-key one," Saweetie told E! News. "...I don't want to say too much. I don't want to encourage any type of behavior, but she handled her business and I love when a woman handles her business."

In 1997, Baskin's second husband, Don Lewis, disappeared one day and was literally never heard from again. Lewis' family, who was curiously written out of a new will discovered shortly after he vanished, announced a $100,000 reward for information that helps solve the mystery. The family even aired an ad about the controversy in 2020, as Baskin competed on Dancing With the Stars. Oy.
Meanwhile, another celebrity Saweetie respects in a more cut-and-dry fashion is Justin Bieber. "Justin Bieber can sing. I can't sing like that," she told E! News. "My boo [Quavo] is also on the song 'Intentions.' I love that." 
We love that Saweetie keeps it real!