Jenelle Evans Shades Chelsea Houska Over Teen Mom 2 Exit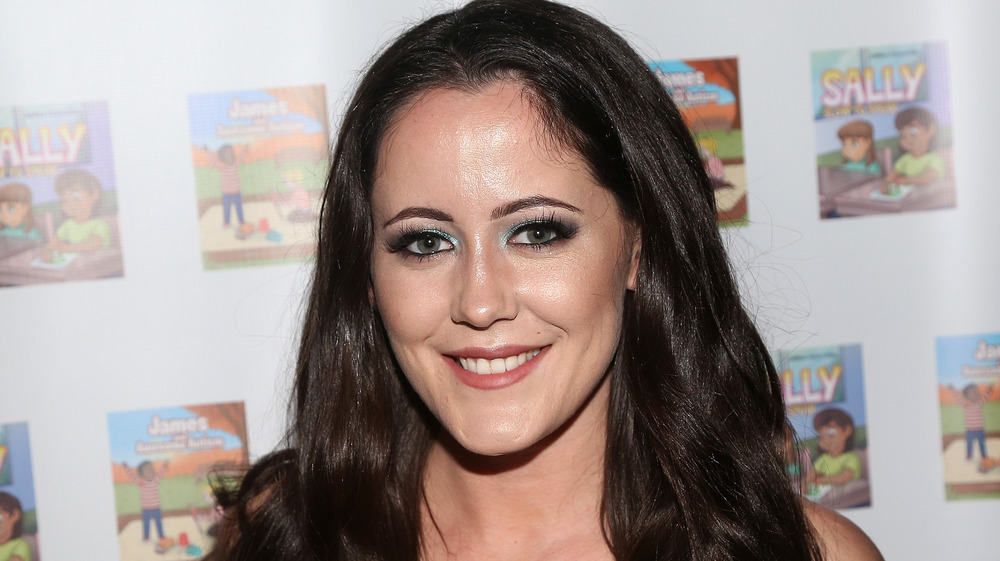 Bruce Glikas/Getty Images
The shade fest between Teen Mom 2 stars Jenelle Evans and her friend-turned-frenemy Chelsea Houska (née DeBoer) isn't abating — even after Chelsea announced her departure from the hit MTV series. 
"MTV's Teen Mom 2 has been a big part of my life for almost 11 years," Chelsea, who had been on the show for 10 seasons, wrote in an Instagram post on Nov. 9, 2020. "After much thought and discussion with my family and friends, Cole and I have decided that this season will be our last." With Chelsea making such a big, personal announcement that required some contemplation and consideration, you might think her one-time friend and former co-star would react with some tenderness — but you would be wrong. Chelsea might have quit, but it seems that Jenelle's shade was not about to take a day off. 
"Good for her," Janelle told E! News. "I feel her story wasn't honest to begin with, so maybe TV isn't meant for her." Ouch! It sounds like Chelsea shouldn't be expecting a bouquet of flowers from Jenelle at her doorstep anytime soon. But, of course, Jenelle's icy attitude toward Chelsea should not be a surprise to anyone who's been following the show. Let's take a closer at the dynamic between these two.
Jenelle Evans has no love lost for Chelsea Houska
These once-friendly foes saw their relationship hit the skids around April 2019, when Chelsea Houska's father, Randy Houska, reportedly made a disapproving remark about Jenelle Evans' husband, David Eason. According to People, David shot and killed the family dog, prompting his firing from the show and leading to Jenelle's termination after the season wrapped. When a fan asked Randy what he thought of the situation on Twitter, he said, "This is the opportunity to show the contrast that young women can choose to direct their life. Chels chose to focus on her child until the right man appeared vs. choosing a man who is abusive and misogynistic. We tell our story [and] let them choose." Ouch. 
By July 2020, Jenelle had revealed that she was not taking the high road. She posted a throwback photo on social media that she had taken with Chelsea and Leah Messer in 2015. "Fake memories," Jenelle captioned the post (via InTouch). In October 2020, Jenelle seemed to throw some shade at Chelsea's fashion choices. "Life isn't perfect, but your outfit can be," Jenelle captioned some photos of a fall look. One follower quipped: "Did you steal that outfit when you broke into Chelsea's house?" Jenelle clapped back: "Yeah ... she only likes plaid lol."
There you have it, folks. It seems Jenelle will take any opportunity she can to send Chelsea some virtual smoke, even though Chelsea has moved on from the Teen Mom franchise.