This Is Why Thomas Gibson Left Criminal Minds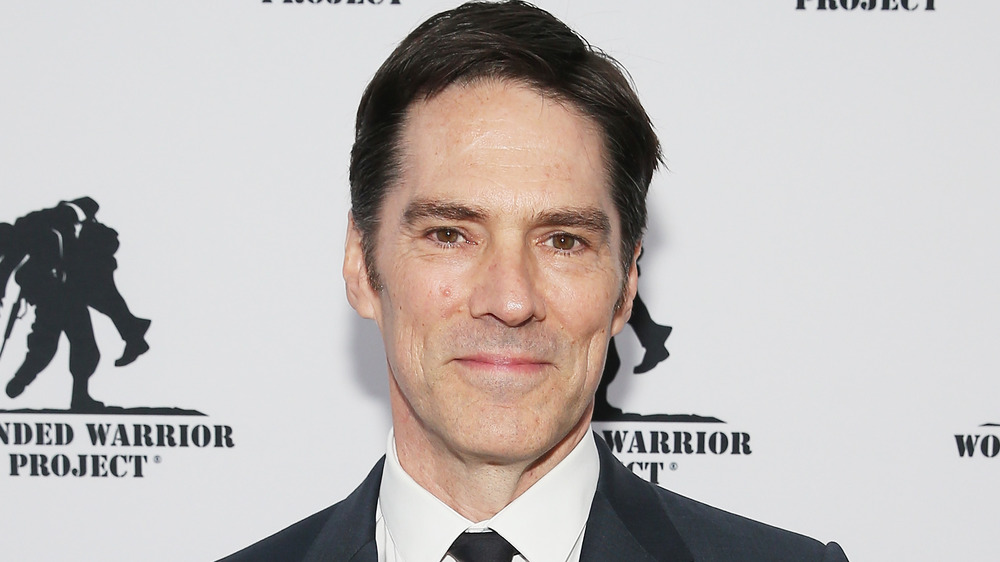 Jemal Countess/Getty Images
There's no doubt that those behind the scenes of Criminal Minds know what it takes to ensure a show's success. A crime-based drama that focused on cases tackled by profilers from the F.B.I.'s Behavioral Analysis Unit, the series' spine-tingling storylines thrilled, captivated and sometimes even horrified viewers from 2005 until 2020.
Beyond the blood-pumping plots, there's another aspect that made the show such a success: its stellar cast. Viewers just couldn't seem to get enough of Matthew Gray Gubler (who you may know as Dr. Spencer Reid), Kirsten Vangsness (a.k.a Penelope Garcia), A.J. Cook (who played Jennifer Jareau), Shemar Moore (oh hello, Derek Morgan) and Paget Brewster (the ever-intriguing Emily Prentiss). However, fans will also be aware of the fact that one star, Thomas Gibson, left Criminal Minds after being with the show for years. But do you know why?
Gibson appeared on Criminal Minds right from the beginning as one of the lead characters, Aaron Hotchner, the head of the Behavioral Analysis Unit. He was also a man who had more than a little trouble dealing with the pressures of his undeniably intense job and the needs of his personal life. However, it turns out that there was a lot more going on when the cast and crew were on the set of the show that the public wasn't aware of. That is, until Gibson got himself into some serious trouble that managed to hit the headlines and eventually led to him being let go from the show.
Thomas Gibson allegedly got physical on set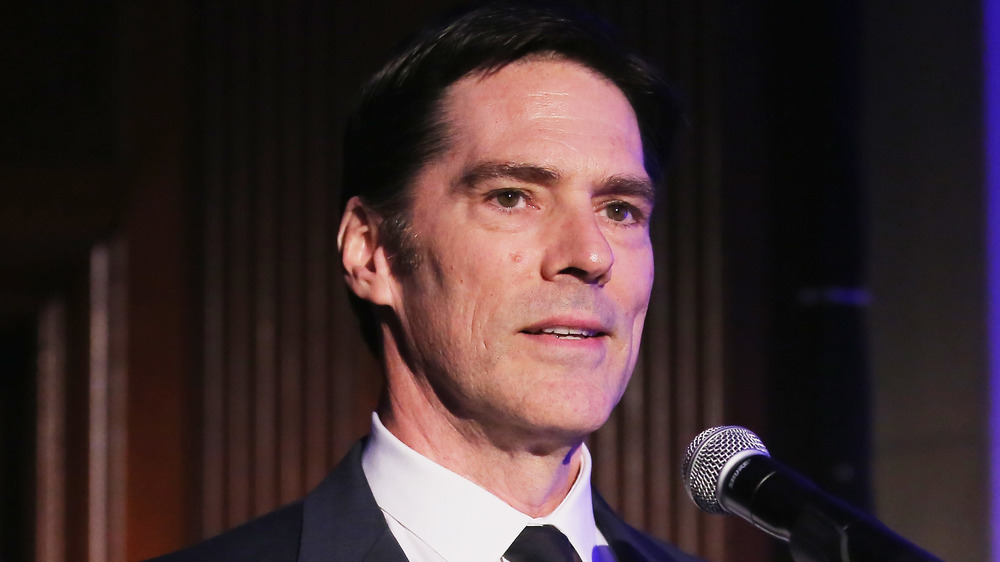 Jemal Countess/Getty Images
Thomas Gibson's character on Criminal Minds always tried to remain calm, cool and collected while dealing with intense situations. However, the actor seemingly wasn't able to do the same in his own professional life. Back in December 2010, Gibson "allegedly shoved" assistant director Ian Woolf "during a late-night location shoot," according to Variety. Apparently, the "incident rattled staffers because it appeared to mark an escalation of on-set tension for Gibson." Those who worked on the show were supposedly "surprise[d] that he didn't face harsher discipline from ABC Studios, the lead production entity on the show." In fact, he was merely sent to anger management classes ... which might not have worked.
In 2016, Gibson was suspended from the show for reportedly kicking a writer in the leg. The actor claimed what he did was "in retaliation" after the writer had shown "aggressive" behavior toward him. "There were creative differences on the set and a disagreement. I regret that it occurred," Gibson told TMZ. "We all want to work together as a team to make the best show possible. We always have and always will."
A source who spoke to Page Six seemed to back up Gibson's side of the story, saying that the incident actually involved co-executive producer Virgil Williams, who "is a boxer and a martial artist, he's no angel." The insider added that "Williams allegedly instigated the incident" and "got very aggressive." Granted, that didn't save Gibson from being fired after what had gone down.