Why Michael J. Fox Says His Night With Princess Diana Was A 'Nightmare'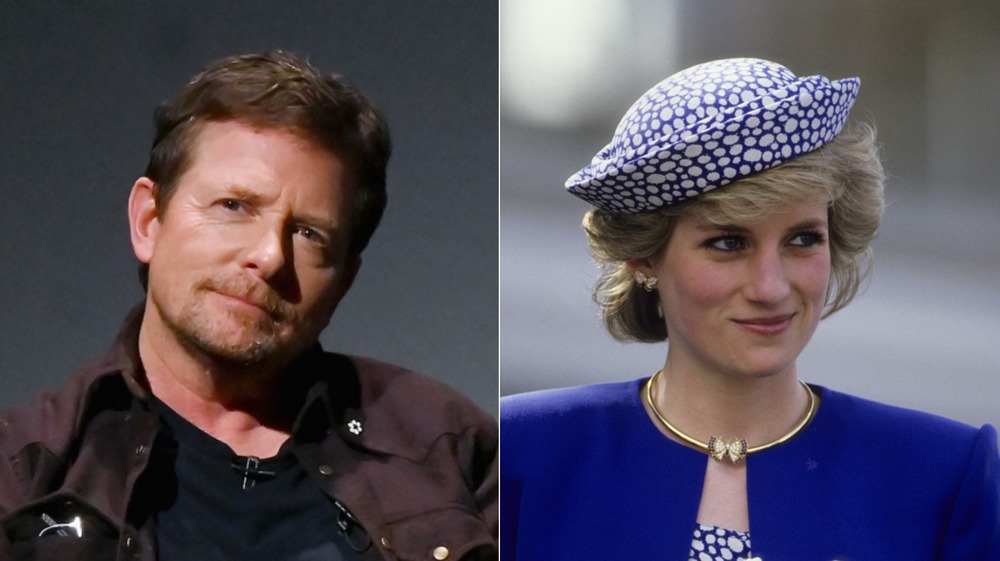 Nicholas Hunt, Georges De Keerle/Getty Images
It's not every day that you get to watch Back to the Future beside Michael J. Fox himself, but Princess Diana was lucky enough to be seated next to the star for the film's 1985 world premiere in London. The feelings were mutual as it was a dream come true for the actor to be in the company of the beloved princess and her then-husband Prince Charles. "She was sitting next to me, and the lights go down and the movie starts, and I realized I'm one fake yawn and arm stretch away from being on a date with the Princess of Wales," he recalled to Jimmy Fallon during a Nov. 18, 2020 appearance on The Tonight Show.
Unfortunately, this story doesn't end with a happily ever after for the princess and the movie star. Fox said his fantasy quickly turned south thanks to an emergency — a bathroom emergency that is. Keep scrolling to see why the night Fox watched Back to the Future with Princess Diana was a bit of a flop.
Michael J. Fox's bladder spoiled the evening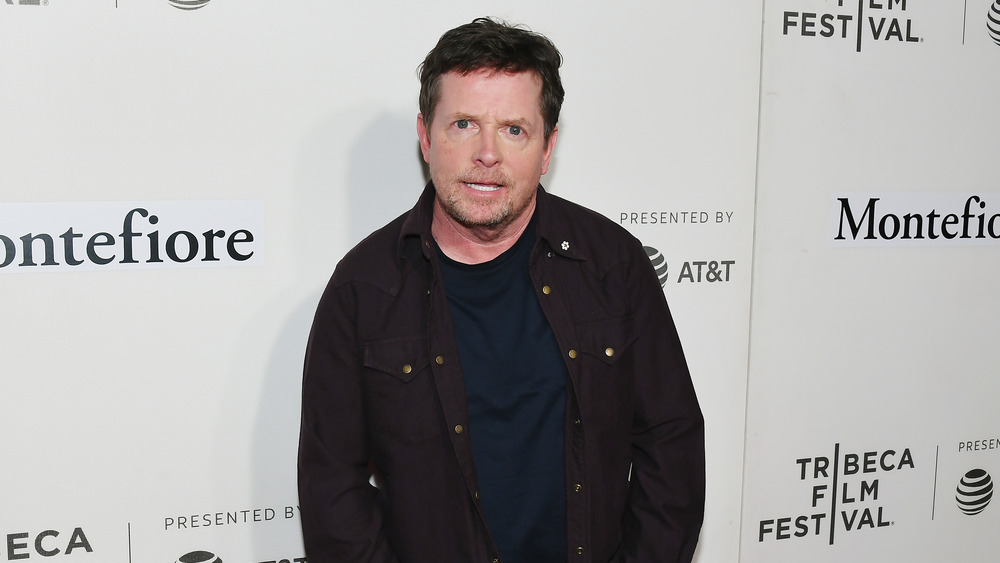 Nicholas Hunt/Getty Images
Instead of striking up a casual conversation with Princess Diana, Michael J. Fox found himself regretting his last beverage as he sat beside the stunning royal. "What happened was the movie started and all of a sudden I had to go pee," he explained to Jimmy Fallon on The Tonight Show. "And so for the rest of the movie I'm sitting there, like, dying. I can't say anything to her and I can't walk away from her 'cause I can't turn my back on her. So it was just agony. What could've been the greatest night of my life was just a nightmare." 
Fox, who was on the talk show to promote his new book, No Time Like the Future, can laugh about the event now, but at the time, he said it was genuinely difficult to hold it in until after the flick. (Talk about a relatable detail in an otherwise unrelatable story.) Luckily, the actor said Diana seemed to enjoy the movie and let out a couple of elegant giggles. Frankly, he was relieved she "wasn't booing it." Just like we imagine she was, Fox said she was very "sweet" and sitting in her presence was a very pleasant surprise.