Here's How You Can Watch Every Season Of Love Island USA
Let's face it: 2020 was a dumpster fire. From Kobe Bryant's tragic death to the arrival of murder hornets in the United States and, of course, the COVID-19 pandemic, it seems like we cannot catch a break. Thankfully, we had some great TV shows to escape to — and Love Island USA was one of them. After the success of its first season in 2019, the series came back with a second, airing new episodes with a whole new cast of islanders looking for love from Aug. 24 to Sept. 30, 2020. 
Despite the fact that so many television shows had to halt production, the hit reality dating series made it work by taking all the necessary precautions to prevent the spread of the coronavirus. Love Island USA Season 2 filmed at a hotel in Las Vegas called The Cromwell and made sure its stars were isolated in a "quarantine bubble" with their fellow castmates for the show's entire duration. 
As promised, Love Island USA's second season gave viewers hot hookups and boatloads of drama. If you missed the action or want to re-watch, you might be wondering how you can watch both seasons of Love Island USA. Keep scrolling to see which streaming services will let you watch.
Both seasons of Love Island USA are available online — for a fee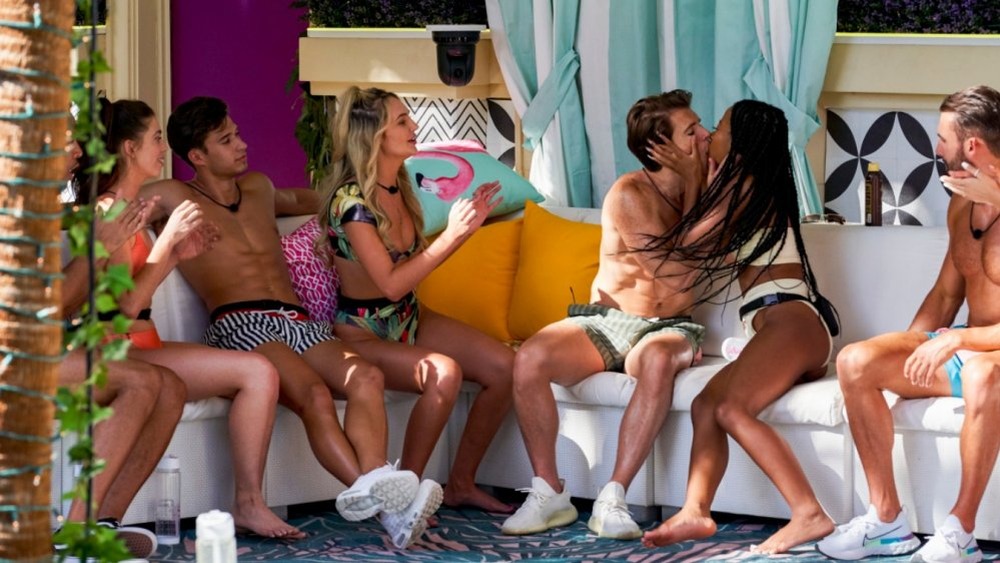 If you weren't able to catch Love Island USA's first two seasons live on TV, there aren't a ton of options to watch it online. It's not available on streaming services such as Hulu, Netflix, or YouTube TV, nor any free websites (other than this Canadian one),  which means there's a good chance you'll have to pay money if you want to watch a bunch of sexy singles attempt to find love in a villa. 
The best way that fans can revisit old episodes of the show is via CBS All Access. However, it'll cost you. It's $5.99 per month (or $9.99 if you want the commercial-free service), but you'll have access to every single episode from both seasons. 
But wait, there's a bright side! CBS All Access often offers new users a free 30-day trial, so eligible subscribers can potentially watch all 56 episodes of Love Island USA for free if you binge-watch quickly. 
Also, you can watch every season of the original UK version of Love Island on Hulu if you're so inclined.