The Strange Way Rachel Maddow Got Started In Radio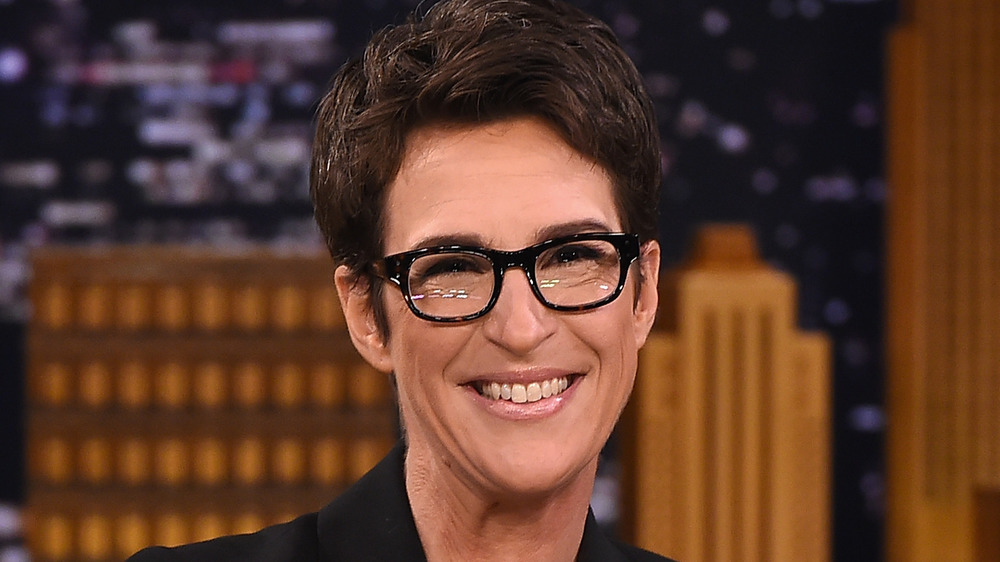 Theo Wargo/Getty Images
Where would we be without our favorite bespectacled LGBTQ+ network news trailblazer? No, not the dapper Anderson Cooper — Rachel Maddow!
With millions of Americans tuning into cable TV for trusted journalism — the 2020 presidential election made huge household names out of CNN figures like "Magic Wall" virtuoso John King — left-wing stalwarts like Rachel Maddow are more relevant to more of the country (well, liberals at least) than ever. Perhaps best known for her MSNBC show, The Rachel Maddow Show, which premiered in 2008, she has truly risen to nearly unmatched heights in cable news. According to NBC News, her show "was the most successful show launch in MSNBC history" and still rakes in high ratings today, per The Hollywood Reporter. Surely, many of us switched between CNN and MSNBC as the results of the November 2020 race came trickling (and we mean trickling) in during the days after the election. And with the official results still pending, we're lucky to have rigorous reporters like her.
Meanwhile, Maddow's story is far from boring. She confessed in a 2012 Reddit AMA that she used to love punk music. "I ... liked Meat Puppets and Black Flag, but really I would have done anything for Bob Mould" she wrote. Oh, and she loves fishing. "Sometimes after my show, I fish at midnight in the Hudson River in NYC," Maddow told Us Weekly. However, the story behind how Maddow launched her news program, which began as a radio show in 2005, might be the best of them all. Here's the funny way Rachel Maddow got into radio. 
Rachel Maddow began her radio career in response to a dare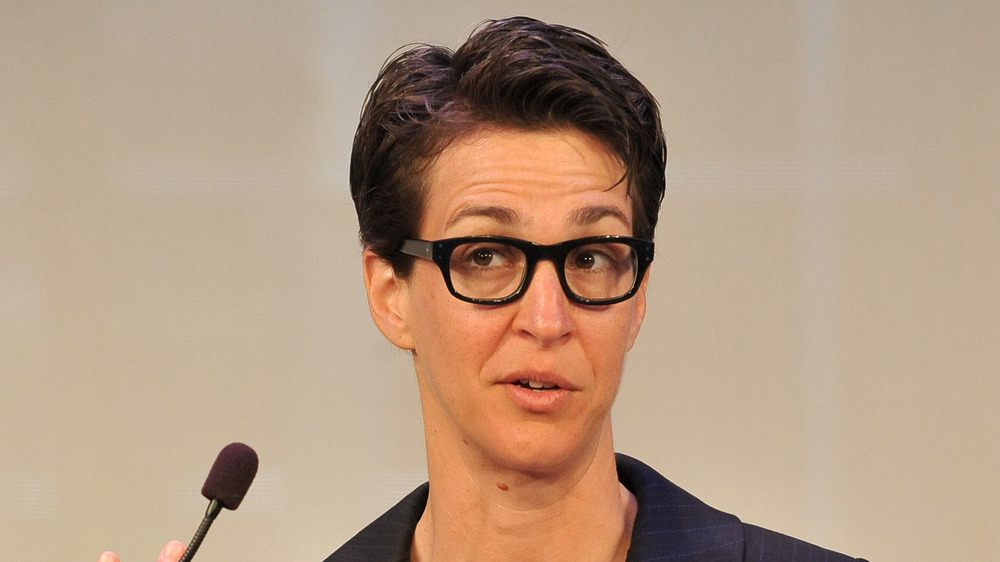 D Dipasupil/Getty Images
So how did Rachel Maddow get into radio and, as a result, bring The Rachel Maddow Show to millions of viewers? On a dare! After studying at both Stanford and Oxford University, Maddow landed in Massachusetts, per Business Insider. "I figured if I wasn't happy I would get my doctorate finished," she told The Guardian. She started taking odd jobs to make ends meet. "I was a waitress, bike messenger... handyman — I was very bad at that," she added. But then, per the outlet, a friend dared her to audition to be the local morning show's sidekick, as "it might pay more than the minimum wage." And it certainly did more than that!
When Maddow got the job, something clicked. "We were a tiny little market that only had tiny little news but... I liked the responsibility of providing information: news updates, snow-day school cancellations, weather reports, traffic snarls," she told Rolling Stone. One thing led to another, and a radio executive received a tape of Maddow's show and subsequently put her on air with The Daily Show co-creator Lizz Winstead and Public Enemy's Chuck D. Quite a combination! "She had this incredible brightness of being — this sort of joy," the executive recalled (via Herald Weekly). 
Maddow soon landed The Rachel Maddow Show, and the rest is history! She doesn't bat a thousand — remember the Donald Trump tax returns gaffe? — but Rachel Maddow remains a star. All because of a dare!