The Two Celebs That Helped Get Kenosha Shooting Suspect Kyle Rittenhouse Out Of Jail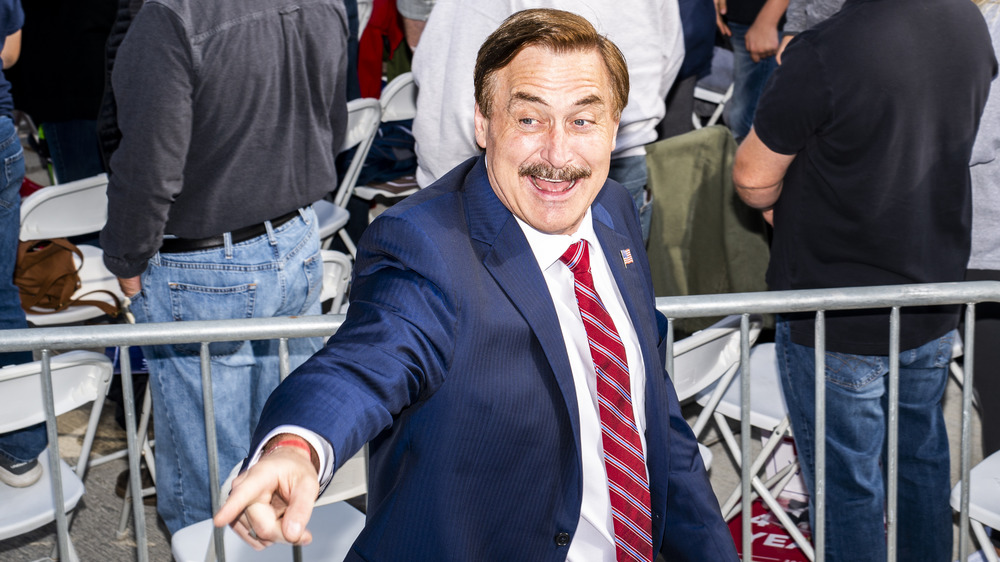 Stephen Maturen/Getty Images
Months after 17-year-old Kyle Rittenhouse was apprehended for allegedly shooting three people and killing two during a protest affiliated with the Black Lives Matter movement in Kenosha, Wis. on Aug. 25, 2020, the teenager allegedly made bail with the help of conservative pillow scion Mike Lindell and former NYPD Blue and Silver Spoons actor Ricky Schroder, per CNN. Rittenhouse's attorney, Lin Wood, publicly announced Rittenhouse's release on social media, naming both Lindell and Schroder while doing so.
"God bless all who donated to help #FightBack raise required $2M cash bail," Wood tweeted. "Special thanks to actor Ricky Schroder and [MyPillow CEO] Mike Lindell for putting us over the top. Kyle is safe. Thanks to all who helped this boy." Wood then subsequently shared a photo on Twitter which featured attorney John Pierce, another member of Rittenhouse's legal team, along with Rittenhouse himself and Schroder. All three are smiling in the photo, with Pierce giving a thumbs up to the camera. "Thank you, all donors. Thank you, all patriots. Thank God almighty," read the second tweet.
According to Variety, Schroder re-posted the photo on the conservative social media platform Parler, adding a caption of his own: "Follow and thank actor Ricky for his significant contribution to get #FightBack over the goal line to reach $2M cash bail goal." But what could have spurred both Schroder and Lindell to donate such hefty sums for an alleged teenage killer and white nationalist?
The MyPillow Guy and actor Ricky Schroder helped raise bail for Kyle Rittenhouse
Albert L. Ortega/Getty Images
While it's somewhat unsurprising that Mike Lindell (also known as the MyPillow Guy) was one of the two major contributors to alleged shooter Kyle Rittenhouse's bail fund due to his continuously open, vocal, and public support of the Trump administration and his rampant disdain for the Black Lives Matter movement, the other celebrity donor, Ricky Schroder, might seem surprising to many. Schroder, who gained widespread fame in the '80s for starring in the TV sitcom Silver Spoons, rarely speaks about his political leanings in interviews, although HuffPost noted that, in 2011, he did give a speech lauding former President George W. Bush during the 2000 Republican National Convention. 
As Uproxx added, Internet denizens responded to Schroder's involvement with Rittenhouse's bail fund with abject horror. Among them were celebrities like Bette Midler, who commented, "Thanks to everyone who let a murdering child out to do it again," calling out Lindell and Schroder in the process. "This boy killed 2 & gravely injured another," Midler continued. "Anyone who owns #MyPillow should toss it immediately into the nearest landfill. And #RickySchroder? Who knew he could be so malevolent?"
Actor Chad Lowe also chimed in to shed some light on Schroder's purported far right conservatism. "I had a conversation with #RickySchroder many years ago that makes today's news not at all surprising," Lowe tweeted. "Let's just say it was the last time we spoke."
The families of Kyle Rittenhouse's alleged victims said the suspect 'thinks he's above the law'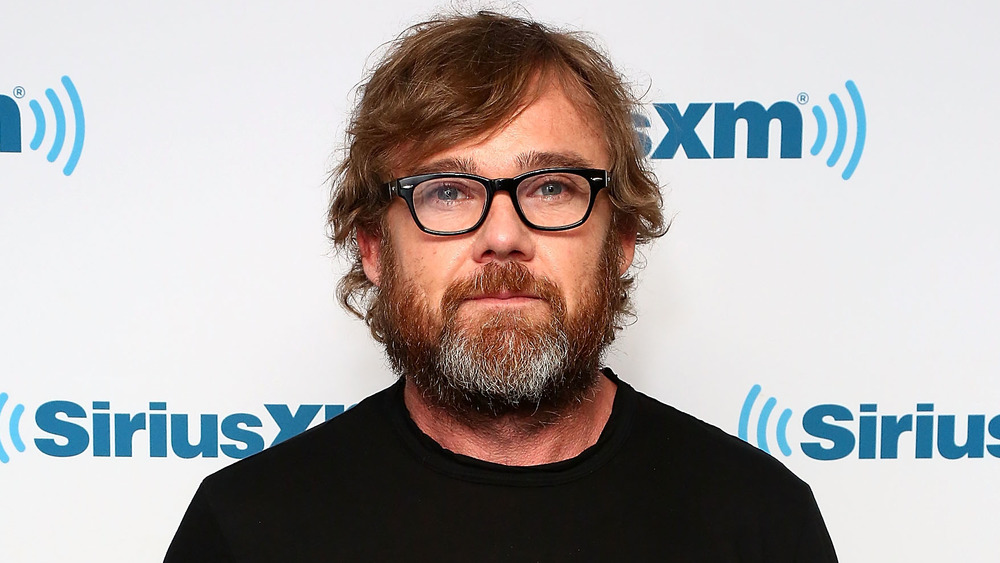 Astrid Stawiarz/Getty Images
But among the most heartbroken after hearing about Kyle Rittenhouse's release from prison on bail, with aid from actor Ricky Schroder and viral conservative celebrity Mike Lindell, were the friends and family members closest to the victims. "[Rittenhouse] has people out there who will help him, organizations, militia groups raising money for his defense right now," John Huber, father of victim Anthony M. Huber, told the New York Post. "He thinks he's above the law. He's been treated as such by law enforcement. He believes he's justified in the case, and for him to run wouldn't surprise me."
When it comes to law enforcement and incarceration itself, some may speculate that Schroder might feel something akin to what Hubert theorized. In May 2019, Schroder himself was arrested on suspicion of domestic violence, per USA TODAY, less than a month after he was arrested for the same charge in April. The woman involved in either incident was only identified as Schroder's girlfriend at the time, and the charges were eventually dropped, per the Associated Press. Rittenhouse is scheduled to appear back in court on Dec. 3, 2020, for a preliminary hearing.