Alex Trebek's Final Resting Place Revealed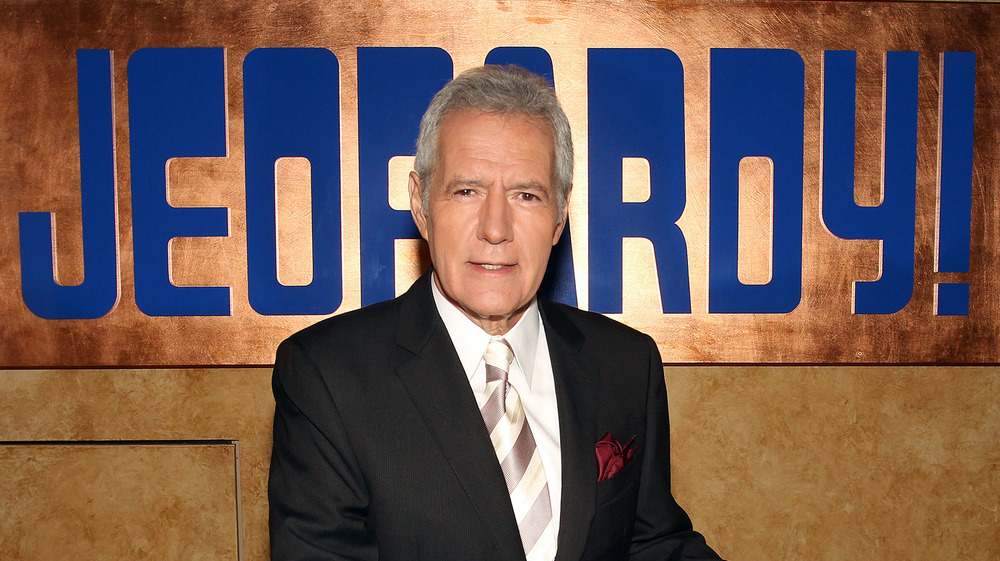 Frederick M. Brown/Getty Images
Following a long battle with stage 4 pancreatic cancer, Alex Trebek, the much-loved Jeopardy! host, died at his home on Nov. 8, 2020. Trebek was diagnosed with the disease, which he announced in March 2019, not long after he renewed his contract to host the show through 2022. He underwent chemotherapy treatment but continued to appear on Jeopardy!
Following Trebek's death, there was an outpouring of tributes honoring the Jeopardy! host from fans and former contestants, such as Ken Jennings, who holds the record for the longest Jeopardy! winning streak. "Alex wasn't just the best ever at what he did. He was also a lovely and deeply decent man, and I'm grateful for every minute I got to spend with him," Jennings tweeted. 
Trebek hosted more than 7,000 episodes of Jeopardy!, winning five Daytime Emmy Awards for Outstanding Game Show Host. Trebek also received a lifetime achievement award from the National Academy of Television Arts & Sciences in 2011.
The TV host was survived by his wife, Jean Currivan Trebek, and their two children, Emily and Matthew. Continue reading to find out what Trebek's death certificate revealed about his final resting place.
Alex Trebek's wife will keep his ashes at home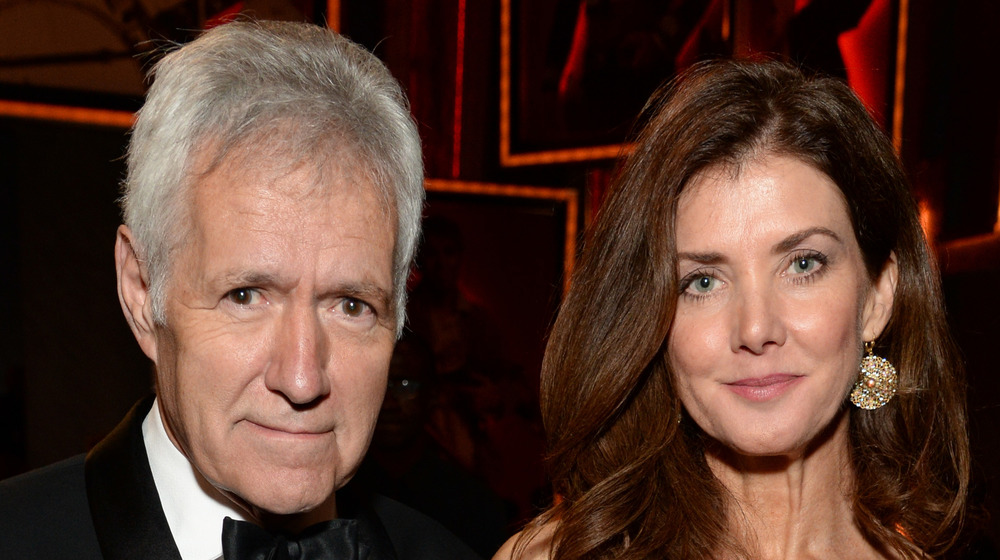 Michael Kovac/Getty Images
According to the longtime Jeopardy! host's death certificate, per The Blast, Alex Trebek's body was cremated, and his ashes will remain at the Studio City, Calif., home he shared with his wife, Jean Currivan Trebek. Trebek's death certificate listed his cause of death as pancreatic cancer. It also listed Trebek's full name, George Alexander Trebek. The name reveal would make for a perfect future Jeopardy! question.
His death certificate revealed Trebek suffered from the disease for 22 months after being diagnosed in January of 2019, per Page Six. Following Trebek's death, his wife posted a message of thanks to fans, writing, "My family and I sincerely thank you all for your compassionate messages and generosity. Your expressions have truly touched our hearts. Thank you so very, very much," she continued. "Many Blessings to all, Jean Trebek." A photo of the couple from their wedding day accompanied the message. 
At the beginning of the Nov. 19, 2020, episode of Jeopardy!, the show aired a video that Trebek filmed before his death to help raise awareness about pancreatic cancer. "Before we get into today's match, a word about today," Trebek said per Entertainment Tonight. "Today is World Pancreatic Cancer Day and if you or anyone you know has developed some of the symptoms that I have talked about in the past, then, by all means, get to a doctor, get yourself tested. I want you to be safe. This is a terrible, terrible disease."