The Truth About Tiffany 'New York' Pollard's Engagement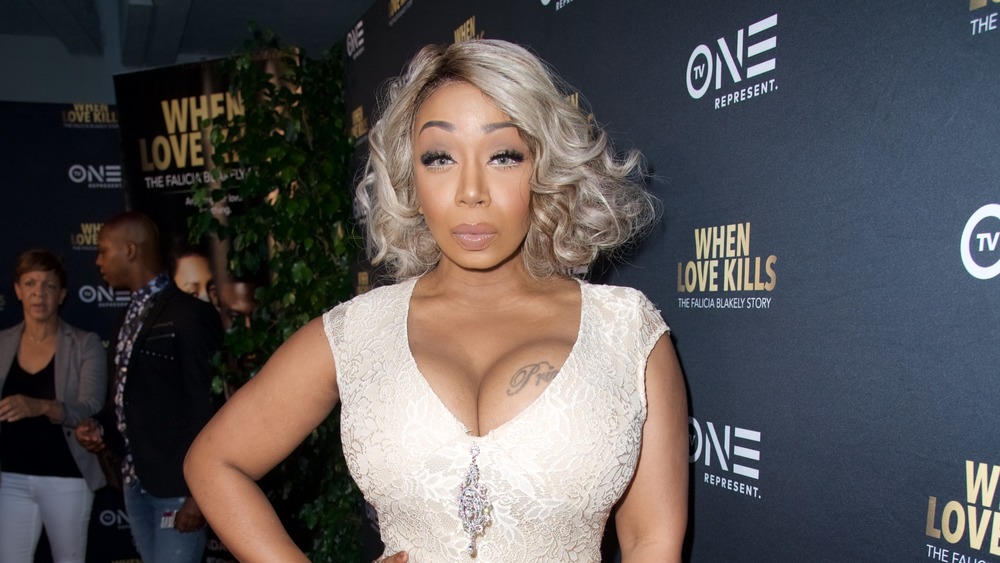 Earl Gibson Iii/Getty Images
Do you still have love for Tiffany 'New York' Pollard? We do, and apparently, the rest of the world does too! It's been over a decade since the queen of reality TV made her debut on Flavor of Love before continuing her pursuit of love on her own dating show, I Love New York, and multiple reality TV gigs — Big Brother, Celebrity Ex on the Beach, and her own talk show Brunch With Tiffany. Compared to the other women of the Flavor of Love cast, Pollard has made herself a household name in the entertainment industry and social media, appearing in many favorite memes (think: "Beyoncé?!"). In Tiffany Pollard's own words, it's safe to say: "New York is still in the motherf***in' house!"
Although she was unsuccessful at finding love the first two times around during her I Love New York run, Pollard's success with the show landed her an epic quarantine reunion special 13 years later on VH1 titled I Love New York: Reunited. Fans were happily rewarded with a glowing Pollard reunited with a few of her suitors from both seasons of I Love New York — including Mr. Boston, Whiteboy, Season 1 winner Tango, and Season 2 winner Tailor Made. What made the show even more interesting, outside of catching up with Pollard's old flames, was the news of Pollard's engagement and the flashy rock to match. Here's the tea about the reality star's journey to the altar.
Somebody's got love for New York, but who?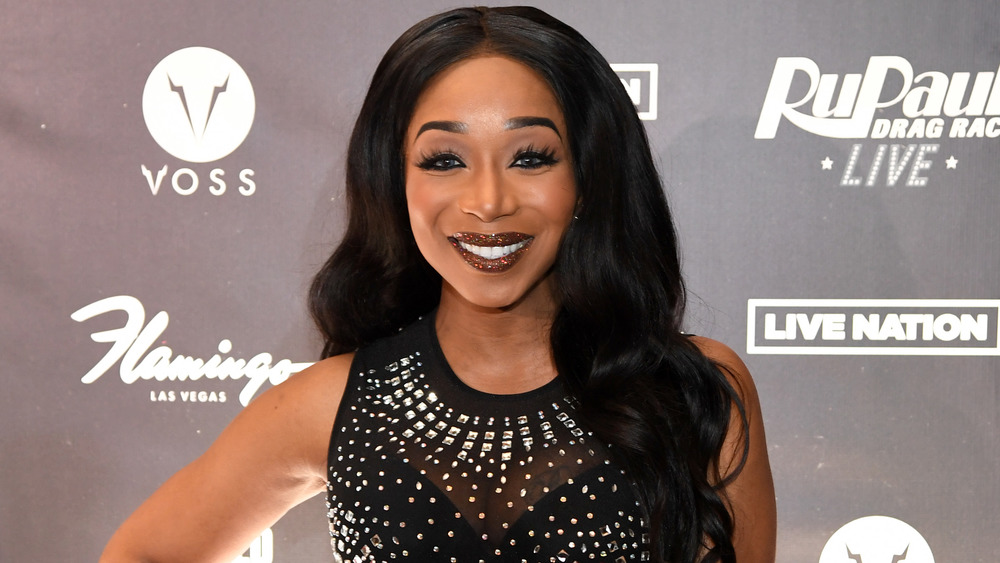 Ethan Miller/Getty Images
We've seen Tiffany Pollard get her heart broken twice by Flavor Flav, and once more by ILNY Season 1 winner Tango on national TV. When Pollard found love once more with ILNY Season 2 winner, Tailor Made, it seemed like her pursuit of love would finally come to a close. Unfortunately, that wasn't the case due conflicting interests, per Distractify. Going through trial and error in the public eye isn't easy, but Pollard hasn't given up — she's taking another shot at love.
On her quarantine reunion special, Pollard publicly announced her engagement. "To find love the way I did, I stopped looking for it, and it literally found me, and I'm engaged, just 21 days old," she said to host Vivica A. Fox before showing off the huge rock on her finger. "He's an amazing man, and he's a big part of my life."
While it's still unknown who the lucky suitor is as of this post, it is not the first time the reality star has mentioned her beau. The earliest mention of Pollard's man is in a 2019 interview with People TV, where she mentions meeting him through mutual friends. In a February 2020 interview with Entertainment Tonight, Pollard mentioned having a serious boyfriend. "He's so right for me. He begs me to take off my lace front wig, he begs me to rub my feet. He's a real gentleman."
Based on Pollard's Nov. 24, 2020 Instagram post, which says she is the "happiest [she's] ever been," it seems that the mystery man is keeping her happy!