This Is What Charisma Carpenter From Buffy The Vampire Slayer Looks Like Today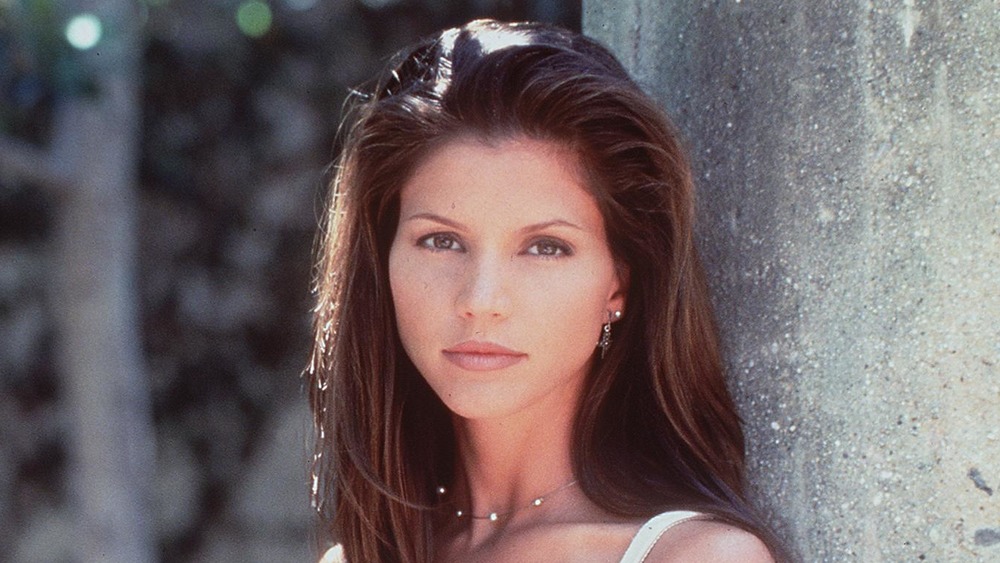 Getty Images/Getty Images
Fans of Buffy the Vampire Slayer know very well that the cast was filled with intriguing actors who played captivating characters. Sarah Michelle Gellar played the leading demon-slaying lady, and Alyson Hannigan played her witchy bestie. The cast also included Nicholas Brendan (who appeared as Xander Harris), Eliza Dushku (who you might recognize as Faith), Amber Benson (who played Tara Maclay), and Emma Caufield (aka Anya), just to name a few. And then there was Charisma Carpenter, who played Cordelia Chase.
"Cordy ... was introduced in the first episode of Buffy the Vampire Slayer," TV Guide notes while also pointing out that the character "was a teen drama archetype: the hot, rich, mean girl with a slew of sycophantic followers." However, as the series went on, Cordelia "blossomed into someone dynamic and fascinating." While she was always "self-centered" and definitely had "a mean streak that never entirely went away," she also had a few commendable qualities and was always true to herself.
Eventually moving over to the Angel-centered spinoff, Carpenter continued to entertain viewers as her character fought supernatural villains and managed a complicated personal life (which is putting it mildly). But when she got pregnant in real life during Season 4, there was "speculation ... that the plot had to be rewritten quickly to accommodate" the situation. The result wasn't a grand success and the series only lasted for another year.
However, Carpenter was far from being done with Hollywood and is still showing up on screen looking as camera-worthy as ever.
Charisma Carpenter and her career are as hot as ever
Dia Dipasupil/Getty Images
Charisma Carpenter's career certainly didn't slow down following her days on Buffy the Vampire Slayer and Angel. Anyone who watched Veronica Mars will know that she played Kendall Casablancas on the beloved series before she landed the role of Rebecca Sewell Rybak on The Lying Game. She also popped out on other popular shows like Charmed, CSI, Greek, and Supernatural, as well as Blue Bloods, Sons of Anarchy, Scream Queens, Chicago P.D., and Lucifer. Yep, she's been busy.
Perhaps one of the reasons the actress is still able to score so many gigs is because she's still just as stunning as ever. Just take a look at her Instagram account and you'll see that any time she posts a photo of herself, she's inundated with enthusiastic compliments. For instance, on Nov. 18, 2020, when she shared a shot of herself after getting her hair and makeup done, her followers fawned over what they saw. Her comments were flooded with those who wanted to tell her that she looked "cute," "so lovely," "beautiful," and "gorgeous," not to mention deeming her to be a "heartbreaker." Another obviously adoring fan added, "You are beautiful. Inside and out."
While that may be true, it turns out that Carpenter happens to think that the way she looks hides, in a way, who she really is.
Charisma Carpenter doesn't always feel accepted because of her looks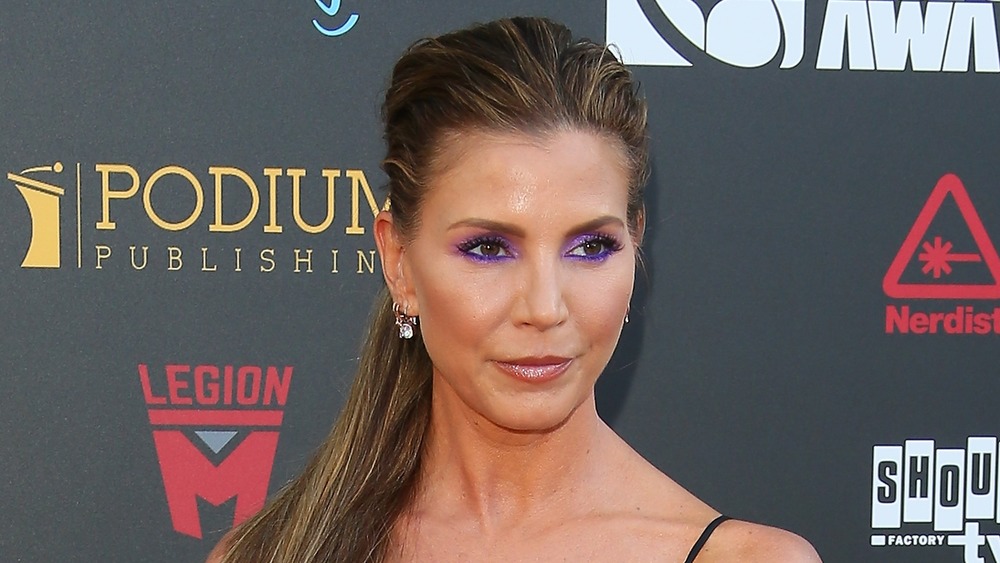 Jean Baptiste Lacroix/Getty Images
"I think it's the best kept secret ever," Charisma Carpenter told Latina back in July 2011 (via ONTD) while talking about a particular aspect of who she is that many people are completely unaware of. She then explained what she was referring to by adding, "You need to get it out that I'm a proud Latina!"
Although Carpenter — whose grandfather originally came from Spain — apparently tried to assert her background and identity for years, she says that people were simply "not buying it." She explained, "I feel a little rejected by the Latina community." And while she was sure to point out at the time that she was saying that "in jest" and that she didn't "sincerely mean it," she also amended that slightly by tacking on, "But I mean ... a little bit."
So, why does Carpenter think that people don't quite believe that she's Latinx and, in turn, refuse to accept her as a part of the community? "I guess I'm too white, too pale," she said. "I guess they've never seen me tan ... I don't know."