Sean Connery's Cause Of Death Has Been Revealed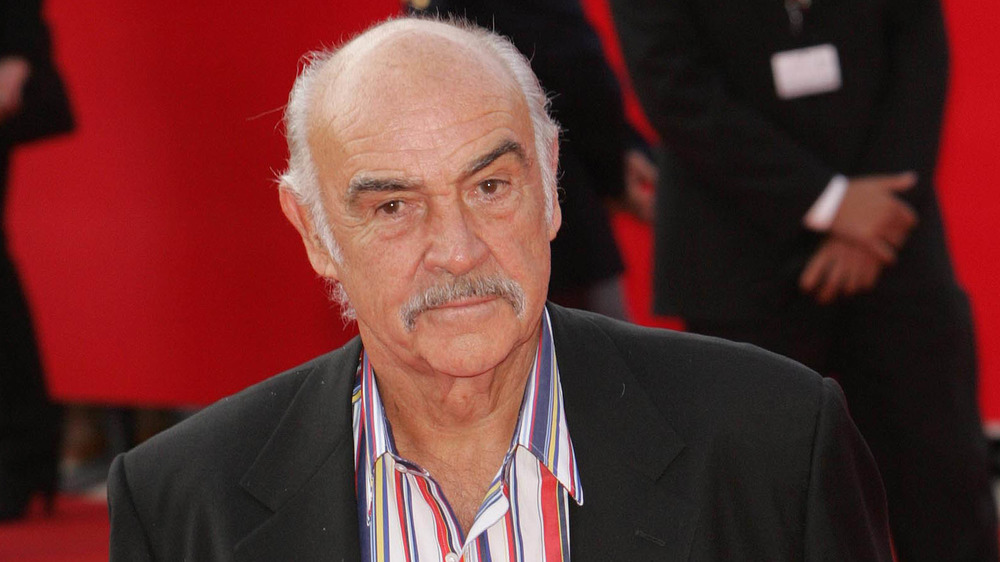 Photoshot/Getty Images
On Oct. 31, 2020, legendary actor Sean Connery passed away at age 90. At the time, the James Bond alum's son Jason Connery told BBC that he died peacefully in his sleep at his home in the Bahamas, noting that the actor had been "unwell for some time." Jason revealed that his father "had many of his family, who could be in the Bahamas, around him" when he passed. The son admitted, "We are all working at understanding this huge event as it only happened so recently, even though my dad has been unwell for some time."
Jason described his famous dad's passing as "a sad day for all who knew and loved" him and a "sad loss for all people around the world who enjoyed the wonderful gift he had as an actor." Connery's widow, Micheline Roquebrune, told Daily Mail that he struggled with dementia during his final months, explaining, "It was no life for him. He was not able to express himself latterly." 
Although the Hunt for Red October star had consistent medical troubles at the end of his life, his cause of death wasn't revealed until almost a month after he passed.
Sean Connery's death certificate has been released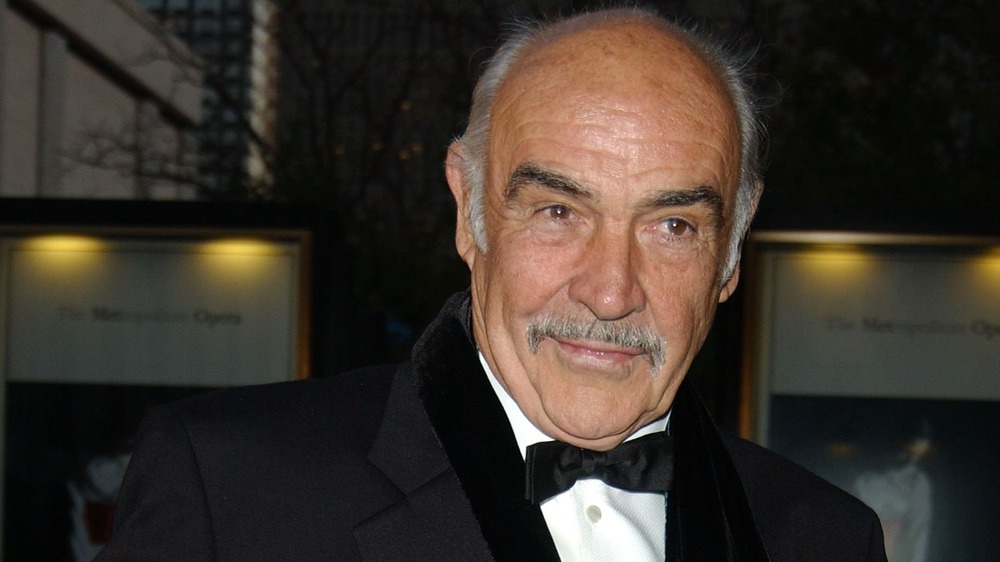 Arnaldo Magnani/Getty Images
In late November 2020, TMZ obtained Sean Connery's death certificate, which confirmed he peacefully died in his sleep on Oct. 31, 2020 at 1:30 a.m. at his house in the Bahamas. Additionally, it was revealed that pneumonia, heart failure, and old age were listed as his cause of death. Specifically, pneumonia, old age, and atrial fibrillation caused his respiratory failure. The certificate also listed his occupation as "retired actor."
Connery officially confirmed his retirement back in 2006 when he accepted a lifetime achievement award from the American Film Institute, declaring, "I have retired for good," according to The Independent. At the time, he was recovering from a surgery to remove a kidney tumor, acknowledging, "It's been a bit rough since Christmas but I'm perfectly OK and I feel well."
Additionally, the movie The League of Extraordinary Gentlemen was the final straw for the actor, which was considered a "flop" by many. According to The Hollywood Reporter's Heat Vision, Connery said in a 2007 interview, "The last one I did, [Gentlemen director Stephen Norrington] was given $85 million to make a movie in Prague, but unfortunately he wasn't certified before he started because he would have been arrested for insanity." He also said he was "heavily involved in the editing and trying to salvage" the movie. Thankfully, it seemed like life in retirement was much more enjoyable for Connery.
Sean Connery's widow Micheline Roquebrune said he 'slipped away without any fuss'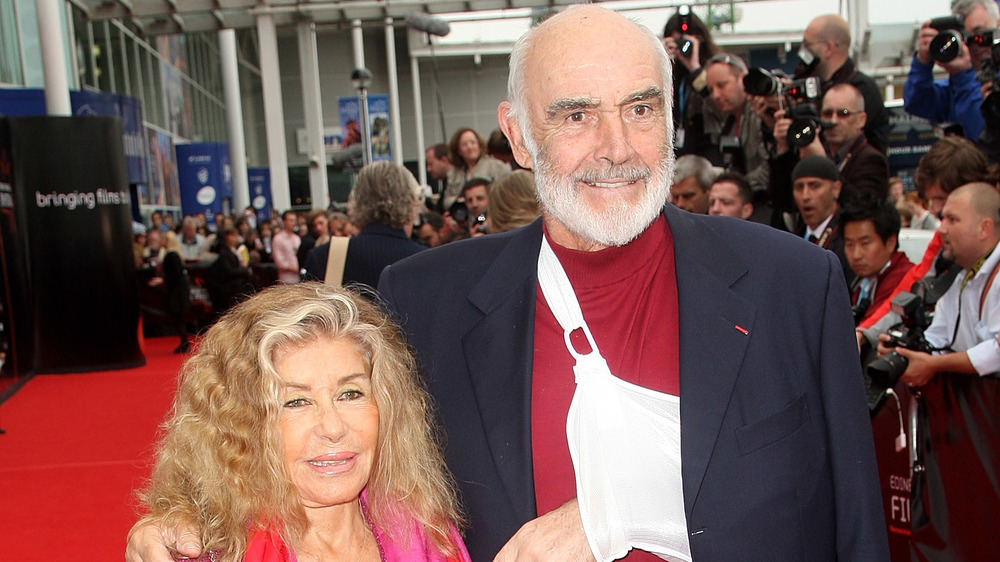 Dave Hogan/Getty Images
Soon after Sean Connery passed away in October 2020, his widow Micheline Roquebrune discussed his final moments during an interview with Daily Mail. She remarked, "At least he died in his sleep and it was just so peaceful. I was with him all the time and he just slipped away. It was what he wanted." Additionally, she shared, "He had dementia and it took its toll on him. He got his final wish to slip away without any fuss."
The two of them had been married for 45 years, with Roquebrune admitting, "It is going to be very hard without him, I know that. But it could not last forever and he went peacefully." It goes without saying that the Academy Award winner's passing is a major loss for his family, friends, and of course, his biggest fans. Thankfully, Connery's work will live on forever.