Why Catherine Giudici Says She Was Wrong About Husband Sean Lowe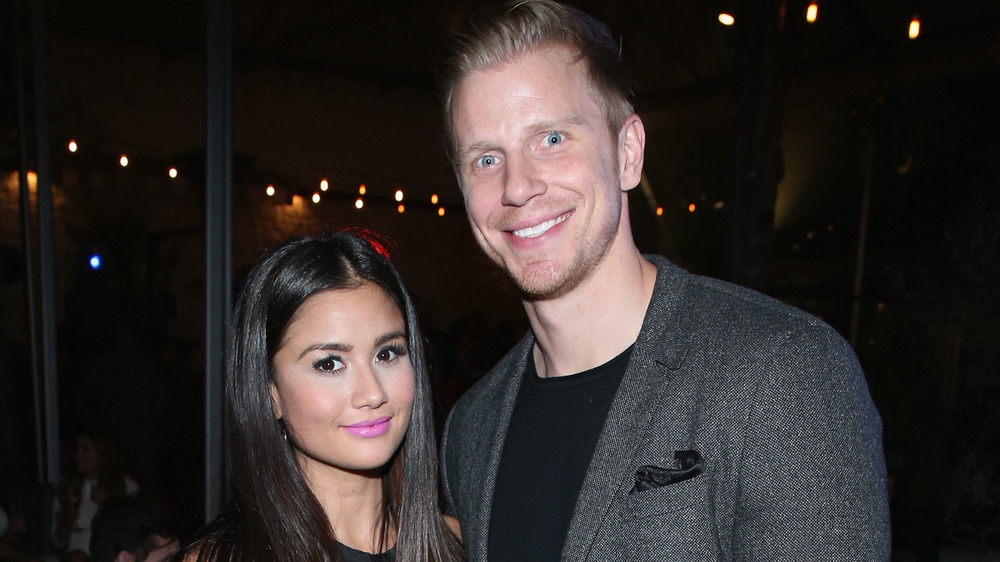 Jonathan Leibson/Getty Images
In a first for the Bachelor franchise, Bachelorette Clare Crawley shocked host Christ Harrison (and her contestants) when she opted to leave Season 16 early with the man of her dreams, Dale Moss. Producers ultimately chose Bachelor Nation favorite Tayshia Adams to replace Clare. And while she took up the Bachelorette mantle with grace and humor, it's safe to say that Season 16 might truly be the most dramatic yet! 
In the wake of these unprecedented firsts, some of Bachelor Nation's most beloved members have shared their thoughts on the season, including Catherine Giudici. Longtime Bachelor fans may remember Catherine as the dark horse on Sean Lowe's season of The Bachelor in 2013. As of this writing, the couple have welcomed three children and remain a rare, shining example of how the show can manifest a happy ending. 
"I think [Clare] was already starting to have feelings before she met [Dale] in person," Catherine shared with E! News in November 2020, referencing the fact that Clare looked up her suitors on social media before her season started. "I think she knows what she wants. And Dale knew what he wanted and I just think it's a really cool love story. I wish them the best." Speaking of love stories, Catherine also offered up some insight into her own love story when she spilled the tea on how she originally misjudged her husband Sean.
Catherine Giudici was worried Sean Lowe wouldn't be attracted to her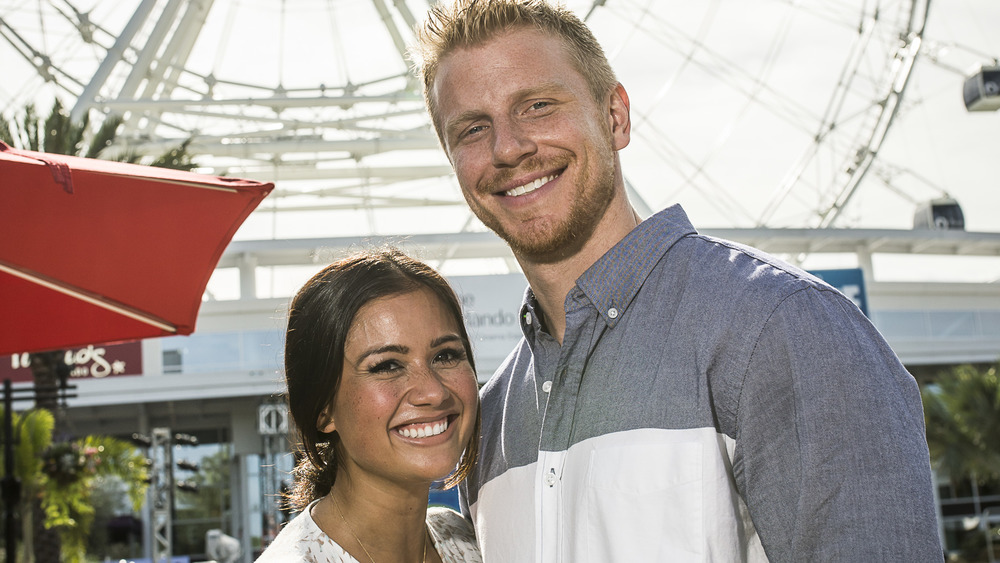 Roberto Gonzalez/Getty Images
Like Clare Crawley, Catherine Giudici knew what she wanted going into the show, and what she wanted was Sean Lowe. "I watched him on Emily Maynard's season," Catherine admitted to E! News. "And the only reason I went on the show was because of him. I know Ari [Luyendyk] was being discussed as the Bachelor and Roberto [Martinez] I think was too. And if it wasn't Sean then I wouldn't have been interested."
But while Catherine had her eye on the prize right out of the limo, she was less certain of Sean's desires. "I didn't think he'd be into me because of what I looked like," Catherine, who is half Filipino, told Insider. "But I was probably prejudiced against him too." After watching Clare's season, Catherine felt it was "nice" to see a leading lady who was attracted to other races. She told E! News that she hopes the season sparks change down the line. "Now that there's a surge in diversity, I'm hoping that more people find their way into applying."
ABC is taking a new approach to diversity on 'The Bachelor'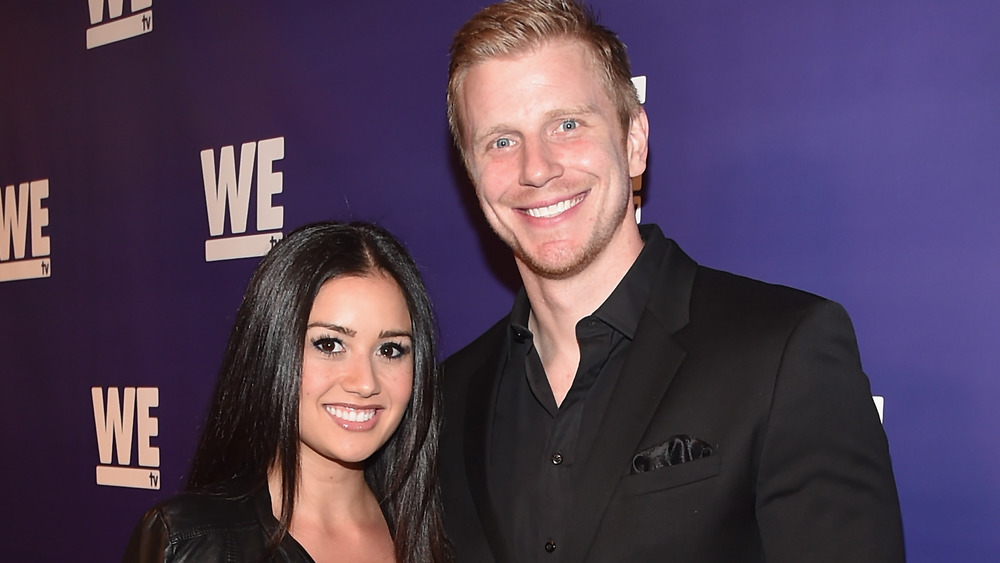 Alberto E. Rodriguez/Getty Images
This isn't the first time Catherine Giudici has been outspoken about race on The Bachelor. In June 2020, she posted on Instagram about the franchise's lack of diversity. "I knew that one of the reasons I was probably chosen was because I was Filipino. I counted myself out to be his fiancée because of what I assumed Sean liked," Catherine wrote, adding that while she felt she was there "just to check a box," she ended up with "so much more".
Her post came as the Bachelor franchise was facing its own reckoning due to diversity issues. That same month, ABC announced Matt James as its first-ever Black male lead and brought Tayshia Adams onboard as the second Black female lead, following Clare Crawley's early departure. Catherine called both actions "steps in the right direction," according to E! News, but there's still a ways to go.
Host Chris Harrison, who doubles as an executive producer, told Insider that the show has been "making changes in both its casting process and behind the scenes." He explained to the outlet, "At the end of the day, The Bachelor and Bachelorette have always been about love and relationships. You want to see your love represented on screen, and to not do that is a failure. And that's something we aim to be better at." And fans are surely looking forward to future Bachelor seasons full of diversity and dramatic twists!