The Masked Singer: Why Seahorse's Elimination Has Fans Seeing Red
The Dec. 2, 2020 episode of The Masked Singer was an absolute doozy! In the massive episode, not one, not two — but three! — contestants got the boot. Literally half of the remaining singers were sent packing after three head-to-head competitions.
To switch things up in this episode, rather than having all six contestants sing and eliminating just one, the contestants were pitted directly against each other. Up first was the match-up between Seahorse and Crocodile. Although Seahorse has been a fan (and judges') favorite for all of Season 4, she was shockingly eliminated. In the match-up between Jellyfish and Mushroom, Jellyfish got canned. And, between Sun and Popcorn, Popcorn got dumped.
All three contestants went on to reveal themselves and, while many of the season-long guesses for them were right, Seahorse's elimination, in particular, had the judges a bit unhappy and had the entire internet up in arms, as many firmly believed she should have won the whole competition.
Unfortunately, the head-to-head competition sent Tori Kelly home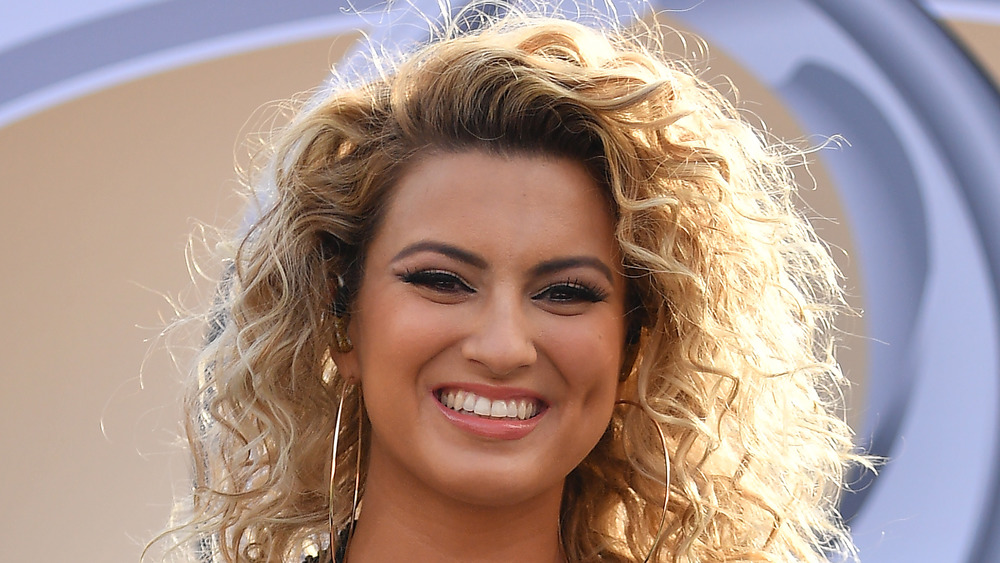 Mark Brown/Getty Images
When the Seahorse mask came off, Grammy award-winner Tori Kelly was underneath. Though fans had largely figured out that Kelly was the incredibly talented voice behind the Masked Singer character, they were incredibly unhappy that she did not make it to the finals. Even the judges seemed shocked by Kelly's elimination, with Nicole Scherzinger remarking that she thought Kelly would win the whole thing.
Twitter was absolutely not having these results, either. One person tweeted, "I'd like a word with the audience that voted seahorse out" and honestly, same. Another simply shared shock and disbelief (and also, same). One savvy viewer, however, questioned the head-to-head competition and wondered if it wasn't rigged to favor other contestants. Not that we are pointing fingers or anything, but this was definitely a different setup from seasons and episodes past. 
Nevertheless, Kelly was unfortunately sent packing, along with singer Taylor Dayne, who was Popcorn, and Olympic skier Chloe Kim, who was Jellyfish. That means the only contestants left to compete for the title are Sun, Crocodile, and Mushroom. We cannot wait to see who's under those masks and who will take home the trophy in the end!