The Truth About The Crown's Camilla Parker Bowles, Emerald Fennell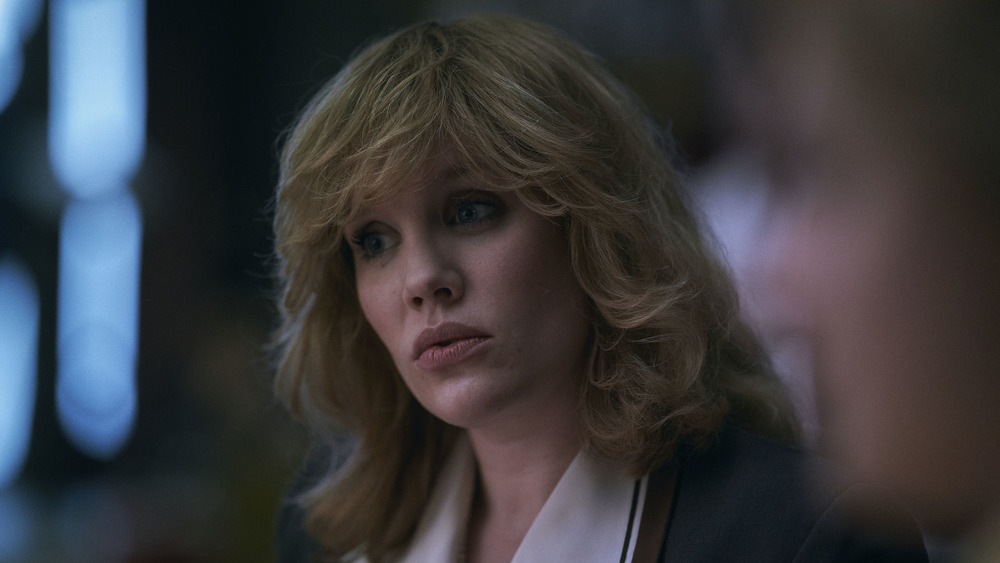 Des Willie/Netflix
We may receive a commission on purchases made from links.
Emerald Fennell joined the cast of the hit Netflix series The Crown during Season 3 in the role of Camilla Parker Bowles. Following her casting announcement, Fennel tweeted, "I absolutely love Camilla and am very grateful that my teenage years have well prepared me for playing a chain-smoking serial snogger with a pudding-bowl haircut."
"The weird thing about Camilla Parker Bowles, there's very little about her as a young woman — which is quite freeing," Fennell told Vanity Fair. "It means that I've been able to get a sense of her rather than being able to do a mimicry. There's almost nothing of her. No footage of her voice, and maybe on a handful of photos. So I've been quite lucky in that regard. I got off fairly lightly." In fact, Fennell went to great lengths to perfect her performance as Parker Bowles, as she started smoking again to get into character. "There's a personality type I think that goes with" smoking, Fennell told Town & Country. It apparently fits well with Camilla, whom Fennell characterizes as "languid, but actively so."
Since her debut on The Crown, the rising star's profile has skyrocketed, with many discovering that she is multi-talented. Keep reading to learn more about Emerald Fennell's prolific career.
Before The Crown, Emerald Fennell was the head writer on Killing Eve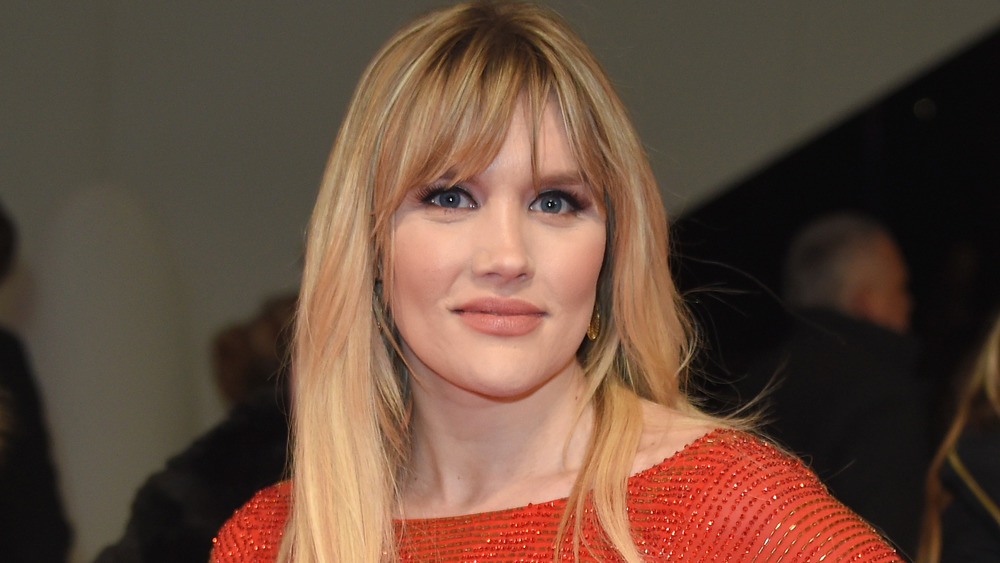 Anthony Harvey/Getty Images
Born Oct. 1, 1985, in London, England, Emerald Fennell — the daughter of jewelry designer Theo Fennell and author Louise Fennell — attended Marlbrough College and went on to study English at Oxford University, where she began acting in university plays. Fennell became a triple threat — she's an actress, a writer, and a producer. In her early film career, Fennell took on such characters as Princess Merkalova in 2012's Anna Karenina and Elsa in 2015's The Danish Girl. A few of The Crown actress' early TV roles included her portrayal of Odette in the 2013 TV film The Lady Vanishes and recurring gigs in Any Human Heart and Chickens. Before tackling Camilla Parker Bowles on The Crown, most British TV viewers knew Fennell as Patsy Mount, the lesbian midwife, in the hit series Call The Midwife. 
Fennell met Phoebe Waller-Bridge, the producer of the first season of Killing Eve, while filming the 2011 movie Albert Nobbs, and the pair become great friends. Fennel was brought on to replace Waller-Bridge as the head-writer on Killing Eve Season 2 and was named an executive producer. Of Waller-Bridge's decision to bring on Fennell, she told Harper's Bazaar, "Emerald is such a badass. It was painful and hard moving away from a project that was like family, but seeing Emerald take it on — it was so cool to hand things over and have other people's input. [Season 2] is fantastic and it feels so brilliant because Emerald's voice is so unique." 
Emerald Fennell eventually added another distinction to her already impressive résumé. Continue scrolling for details.
Emerald Fennell made her directorial debut with Promising Young Woman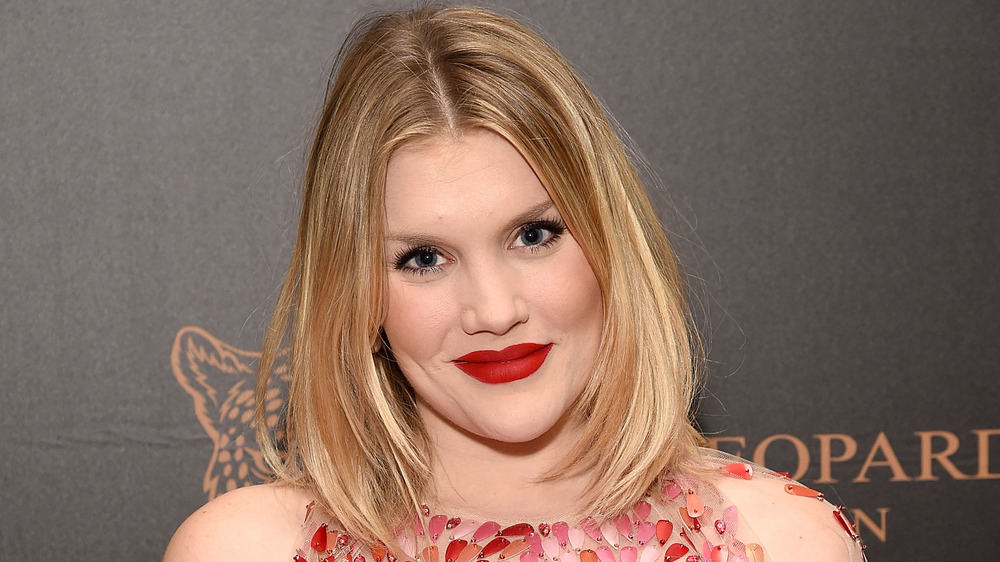 David M. Benett/Getty Images
Emerald Fennell stepped into the director's chair for her film Promising Young Woman, which she also wrote. The movie stars Carey Mulligan as medical school dropout Cassie, who seeks revenge on a classmate and others responsible for a traumatic event in her past that derailed her life. The film debuted at the 2020 Sundance Film Festival to rave reviews and will be released on Dec. 25, 2020.
In an interview with Fast Company, Fennell said that the inspiration for Promising Young Women came from seeing revenge movies with female protagonists that she did not recognize. "I thought that if a woman were to take revenge, it probably wouldn't be what we're used to seeing — which is hot pants and a machete — because I think women aren't violent very often. Our culture has spent forever looking at frightening men, [so] frightening women are written as male characters with boobs. I thought the genre needed subverting."
In 2021, when theaters reopen, Fennell also plans to collaborate with Andrew Lloyd Webber for a new musical production of the fairytale classic Cinderella. Before the COVID-19 pandemic, Lloyd Webber told The Guardian, "I have long wanted to write my own version of 'Cinderella' but could never find a take on the classic story that really grabbed me. Emerald Fennell has written something truly exciting and original, and the moment I read her outline I knew I'd found my latest collaborator." With a résumé as increasingly diverse as Emerald Fennell's, we cannot wait to see what project she attaches herself to next.