The Real Reason Dan Levy Relates To His Happiest Season Character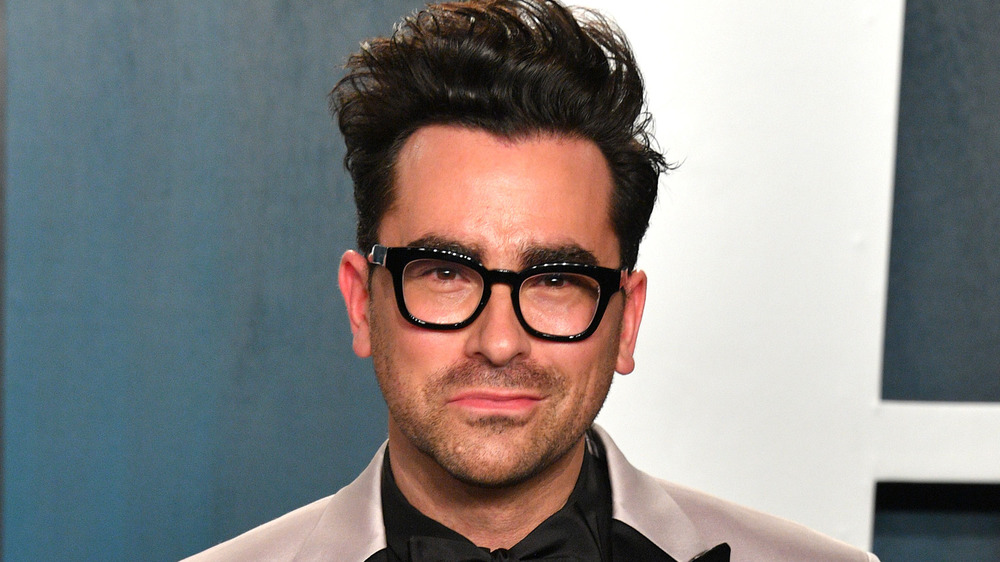 George Pimentel/Getty Images
The critically-acclaimed sitcom Schitt's Creek did more than just make fans laugh and cry (and laugh until they cried) for six consecutive seasons. The hit show also introduced viewers to Dan Levy — who created the series alongside his famous dad, Eugene Levy – and his sister, Sarah Levy, who played the lovable Twyla. It was basically a Levy family reunion.
Since starring as the spoiled, hilarious David Rose, Dan has stayed on fans' radars. Who wouldn't want to see more of the charming, bespectacled cutie, whose fashion sense is on point no matter where he is? (Fun fact: Dan's 2020 Emmy outfit had a touching, secret meaning to it.) And it doesn't stop there. In November 2020, Dan nabbed a spot on People's Sexiest Man Alive list, with a particular pandemic twist: Sexiest Man Alive in Quarantine. He joked about his win, calling it a very "niche market." 
Niche or not, Dan returned to viewers' screens in late November 2020 in Hulu's Happiest Season, an LGBTQ romantic comedy that is as charming as it is festive, and Dan's casting in it was spot on. In fact, he really identified with his character. Here's why.
Dan Levy isn't the only one who thinks he and his character are one in the same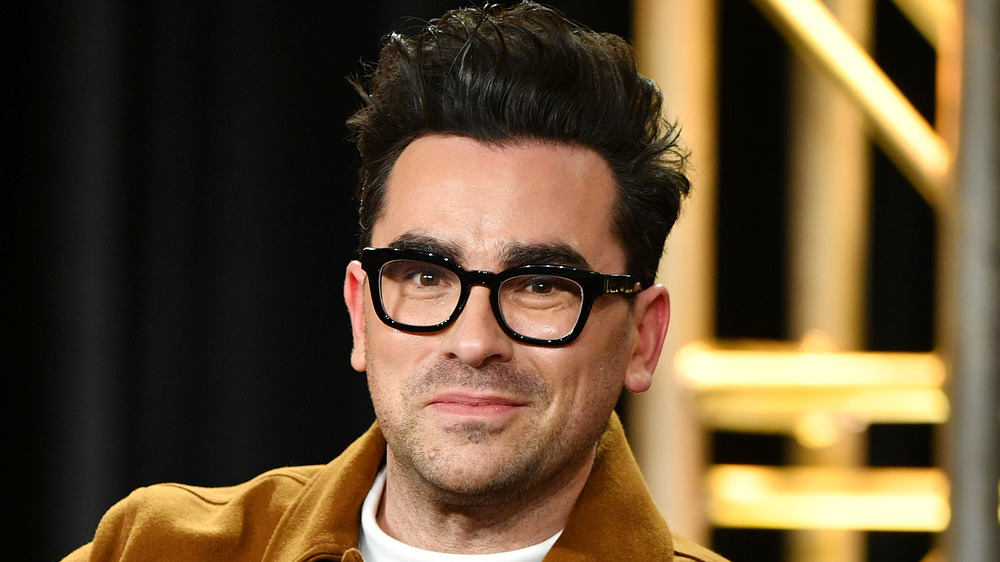 Amy Sussman/Getty Images
In Hulu's holiday flick Happiest Season, Dan Levy plays John, who is the best friend of lead character Abby (Kristen Stewart). The friendship between Abby and John is, as Variety notes, one of the best parts of the movie. The outlet called it "refreshing ... to watch Abby call John, another gay person who can understand her specifically gay problem." Instead of the typical Hollywood trope of the solo gay friend in a heterosexual world, Happiest Season celebrates not only queer relationships, but also queer friendships.
Perhaps a major reason for the obvious success of the casting was that Levy so clearly identified with the character of John. In a hilarious 6-way Zoom call with Buzzfeed Celeb in November 2020, the main cast of Happiest Season played a game of Who's Who. During the call, Levy revealed exactly what he thinks of his character. Alison Brie asked, "Who's most like their character?" Everyone — including Levy himself — named the Schitt's Creek star. "A bit of a dry sense of humor, I suppose," he said, adding, "but at the end of the day, is very supportive and loving." Sounds exactly right!