The Truth About Susan Boyle's Public Feud With Her Brother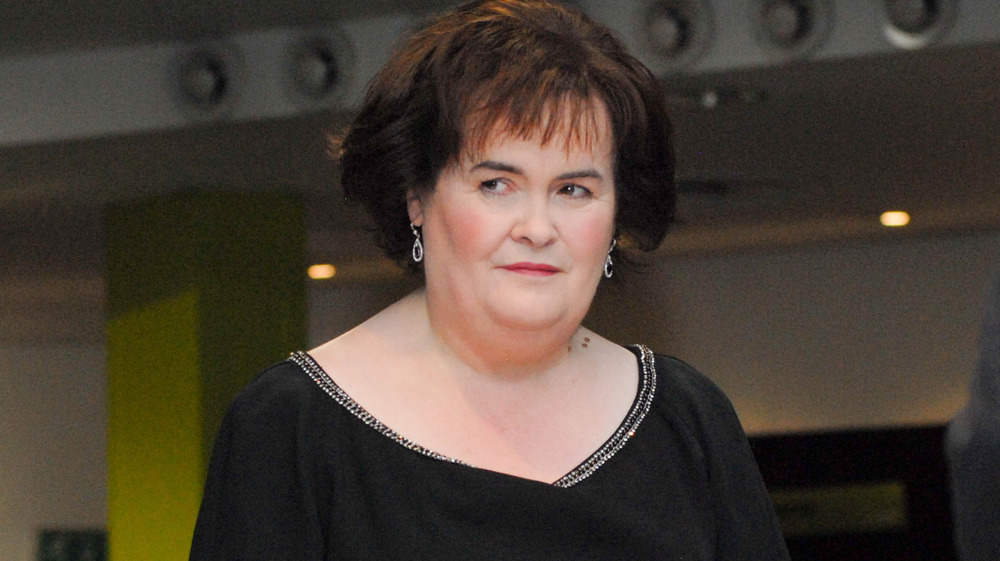 Martin Grimes/Getty Images
Even Britain's Got Talent star Susan Boyle is no stranger to family drama — and over money, no less. After she wowed judges with her rendition of "I Dreamed a Dream" from Les Miserables in 2009, she achieved mega stardom and started to acquire a hefty net worth and, of course, her family wanted a piece of the pie.
Boyle went on to employ several family members to look after her affairs and gave large sums of money to relatives in need. However, in 2013, Boyle got into a big tiff with her brother Gerry, to whom she gave nearly half a million pounds, when family members claimed he pushed Boyle to give him 50,000 pounds by threatening to complete suicide, per Mirror UK. Understandably distraught over the rumors, the siblings were at odds after Boyle refused to disown the source of said allegations. "I knew our lives would be a roller coaster after Britain's Got Talent but I didn't expect our family to be ripped apart," Gerry told the outlet. "I was horrified that anyone would suggest I'd blackmail her or threaten suicide." Keep scrolling for more details about what happened between Boyle and her brother.
Susan Boyle and her brother let bygones be bygones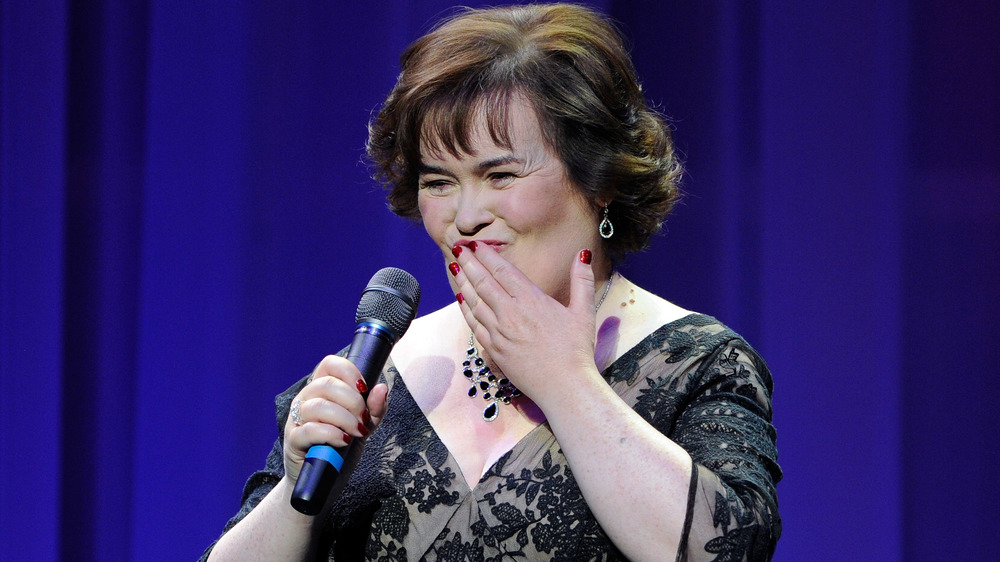 David Becker/Getty Images
Following Susan Boyle's quarrel with her brother Gerry, the siblings did not speak for more than two years, according to Mirror UK. "Susan has been very generous to us all but I haven't been greedy," Gerry said in regard to the rumors about him trying to get ahold of Boyle's fortune, "I felt she could have done more to defend me."
The pair ultimately reconciled after Boyle had a public meltdown at Heathrow Airport in 2016, during which she left her brother a distressing voicemail. "I'd never heard her sound so down on the phone. I was really concerned," he recalled. "We hadn't spoken for two and a half years but when all is said and done, I am her brother. I realized how sad it was that we didn't speak — and that it shouldn't be that way." After hearing her message, Gerry returned her call and the two quickly met up to put their differences aside. "Within five minutes, it was like we'd never been apart. It has been great to pick up the pieces."
Now the siblings are very involved in each other's lives. Boyle even met Gerry's grandson, Alfie, when they reconnected. "Meeting Alfie was a wonderful experience; he is a beautiful boy. It was very emotional," she told the Mirror UK at the time. Following their two-year tiff, "It's all in the past now," Gerry added. "We have to get on with our lives — and Susan will always be my little sister."