Why Playing Selena Meant So Much To Christian Serratos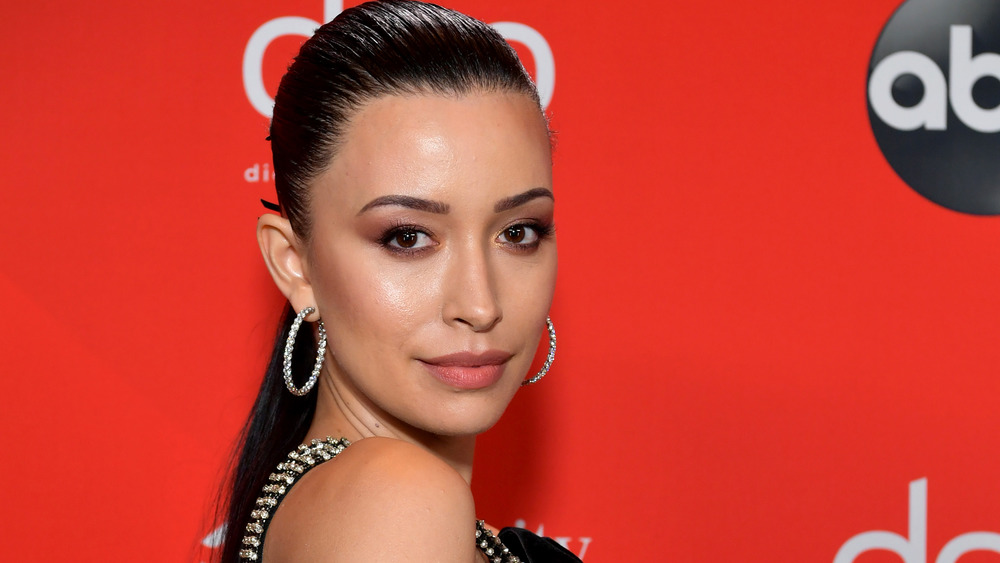 Emma Mcintyre /ama2020/Getty Images
Playing the role of a music icon in a biopic comes with many comparisons and a lot of good and bad criticism. We've seen a few pretty good music biopics in the past — think: Jamie Foxx playing Ray Charles in Ray (2004), Taron Egerton's role as Elton John in Rocketman (2019), and Angela Bassett's iconic role as Tina Turner in What's Love Got To Do With It (1993). For actress Christian Serratos, it's her time to shine in her role as Selena Quintanilla-Pérez in Netflix's bio-musical drama Selena: The Series.
The two-part series charts the childhood and rise to stardom of the Tejano singer who was murdered by the president of her fan club, Yolanda Saldívar, in 1995 at the age of 23. The nine-episode first season depicts Selena's earliest memories living in Texas and performing with her siblings, A.B. (played by Gabriel Chavarria) and Suzette Quintanilla (played by Noemí González).
This is not the first time we've seen someone take on the role of Latina songstress — Jennifer Lopez played the lead in the 1997 biopic Selena. According to Lopez, she's excited to see the Netflix adaptation. "Playing the role of Selena was kind of a landmark moment in my career, and I was so excited when I saw the trailer," the singer told E! News. "I can't wait to see it." Serratos has some big shoes to fill with portraying Selena, but it's all the more reason why the role means so much to her.
Christian Serratos grew up listening to Selena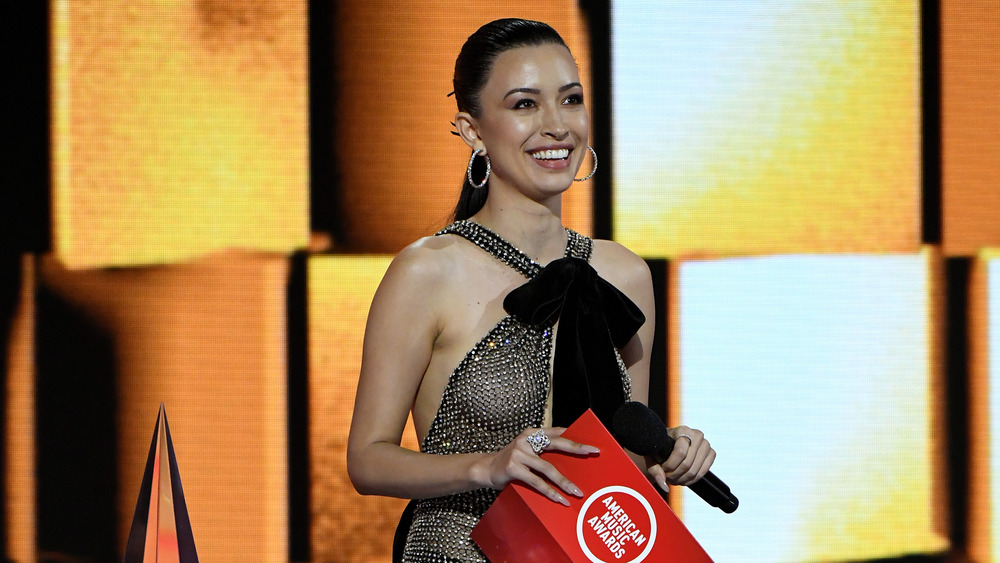 Kevin Mazur/Getty Images
In order to prepare for the role of the Grammy Award-winning singer, Christian Serratos did some deep research to make sure she nailed it. With the pressure of Selena Quintanilla-Pérez's family giving their input and millions of eyes watching, the Walking Dead star's ability to be a perfectionist shines through in Selena: The Series.
"I just did a very deep dive on all things Selena," the actress explained to E! News about her preparation process for one of her biggest roles. "I tried to find as many photos as I could. [Selena] is from a very specific region in south Texas, and I wanted to perfect [the accent] as much as I could."
Taking her research a step further, Serratos worked with a vocal coach to perfect Selena's stage mannerisms. Although she may have had support along the way, the real inspiration behind the actress' execution of Selena comes from her own Latina upbringing. "I grew up admiring and listening to Selena, and you know, she's an icon," Serratos told E! News. "I'm just really happy to be telling this story again."