Teen Mom 2: What Kailyn Lowry's Relationship With Jo Rivera Is Like Now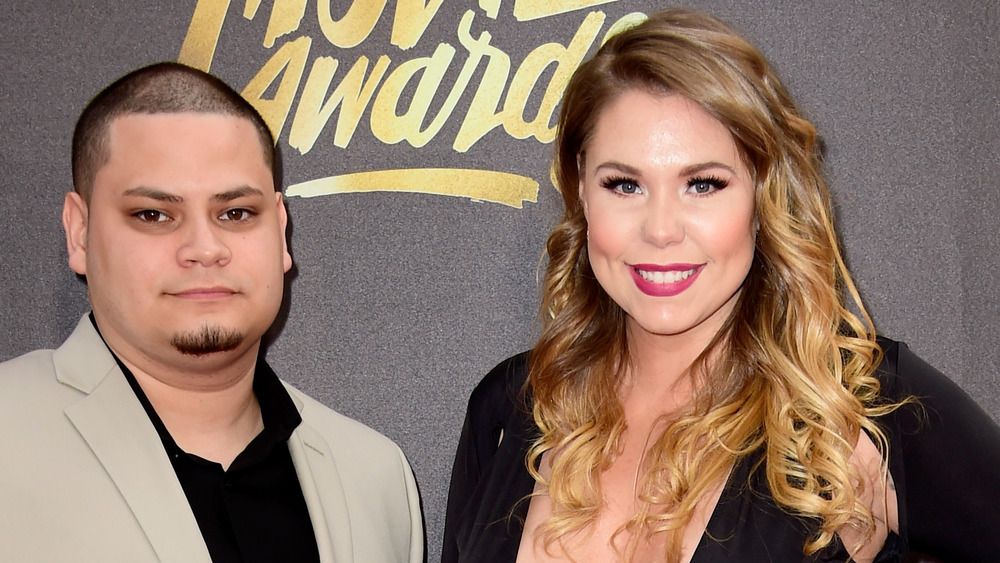 Frazer Harrison/Getty Images
Fans of Teen Mom 2 know that the relationship between star Kailyn Lowry and her ex Jo Rivera has been nothing short of rocky for almost the past decade.
The two began dating when they were only in high school in 2008 and later welcomed son Issac in 2010. After that, fans watched as the two broke up, attempted to co-parent, and even when they went head to head in court over custody throughout the MTV series. The exes seemed to eventually land on good terms, with Kailyn even attending Jo's September 2018 wedding to Vee Torres.
On an episode of Coffee Convos, Kailyn's podcast with Lindsie Chrisley, Showbiz Cheat Sheet reports that the mom of four discussed those early days of learning how to co-parent with Jo. "We [hadn't] really navigated what this looks like, to raise a child and not be together. I think him dating someone else made it very real that we were going to do this separately."
That co-parenting relationship with Isaac's dad is still a work in progress, and according to People, on a September 2020 episode of Teen Mom 2, Kailyn agreed to go to therapy with Jo. ″I try to give my kids the strong family unit that I didn't get growing up, but when Jo and I are having issues it makes it a lot harder."
And the issues between the two seem to just continue.
Kailyn and Jo are not on the same page when it comes to parenting
When it comes to parenting their son, Isaac, Teen Mom 2 star Kailyn Lowry and her ex Jo Rivera don't always see eye to eye.
On an episode of the hit MTV show, Kailyn opened up to a friend about going to therapy with Jo, saying (via People), ″Jo and I are not on the same page about any type of parenting. There's no consistency."
The Sun reports that Isaac has also opened up about issues with staying with his dad, especially when he's working. Kailyn explained why that causes problems saying, "If he doesn't want to go, I don't feel like he should go. I don't feel like we need a court system to figure this out, but I feel like he would fight me on it to the point where we need to go to court."
The Hustle and Heart author added that she still feels like Jo holds resentment toward her all these years later. "He has a lot of built-up animosity and resentment and whatever else toward me," she said, according to People.
While the two continue to work on their unresolved issues, it's clear they both always have Issac's best interest in mind. "I know that Jo and I both ultimately have the same goal for Isaac. We both want him to be a happy, successful, stable adult," she said.
At least the reality show exes are on the same page about that!