Kourtney Kardashian Just Revealed Her Debut Movie Role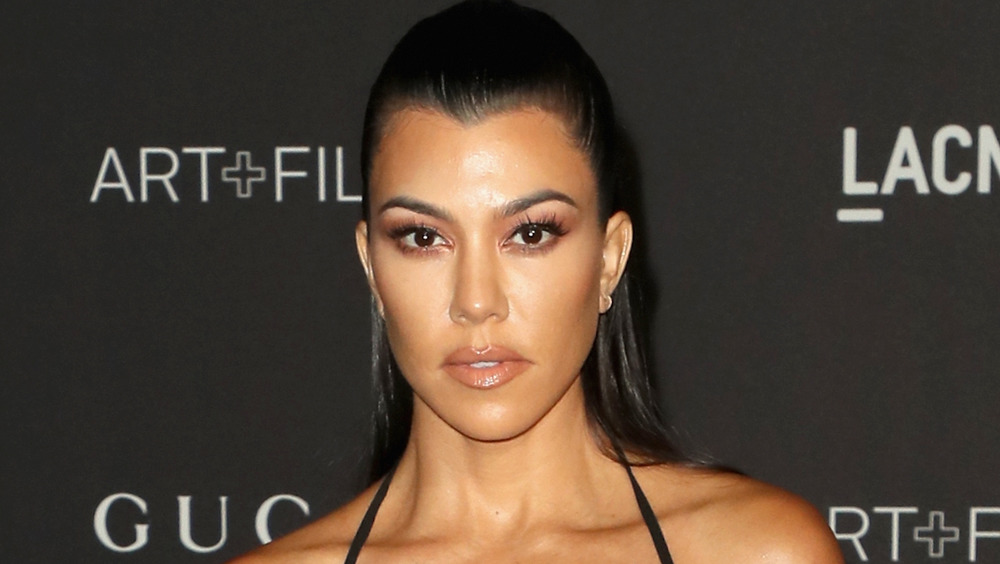 David Livingston/Getty Images
It would be too easy to call the Kardashian-Jenner family mere reality stars. After all, they didn't make their fortunes solely by appearing on E!'s Keeping up with the Kardashians. The Kardashians are first and foremost business geniuses. Take Kim, for example. These days, she runs her shapewear line Skims, she's busy getting her law degree, she executive produces and tapes Keeping Up with the Kardashians and in 2020, she sold 20% of KKW beauty to Coty for $200 million, per Forbes.
Then, you have Khloé, who served as an executive producer for KUWTK and hosted the show Revenge Bod for thee seasons. Nowadays, she runs her her clothing line Good American. On the Jenner side, Kendall Jenner is one of the highest-paid supermodels in the world, and Kylie Jenner was dubbed the youngest self-made billionaire in 2019 thanks to her mega-successful Kylie Cosmetics line (although the legitimacy of that title is disputed).
That brings us to Kourtney. Kourtney isn't necessarily considered the most hardworking of the KarJenner clan. In fact, she once famously said: "working is just, it's not my top priority, it's never going to be," while arguing with her sisters, which, TBH, also makes her the most relatable. Besides launching Poosh, her lifestyle website, Kourtney hasn't capitalized on her fame to the extent that her siblings have. Until now, that is. In December 2020, Kourtney announced she was making the surprising move from reality TV/not doing work to the big screen. 
We've got all the deets about Kourtney's new job below.
Kourtney Kardashian will appear in a '90s revival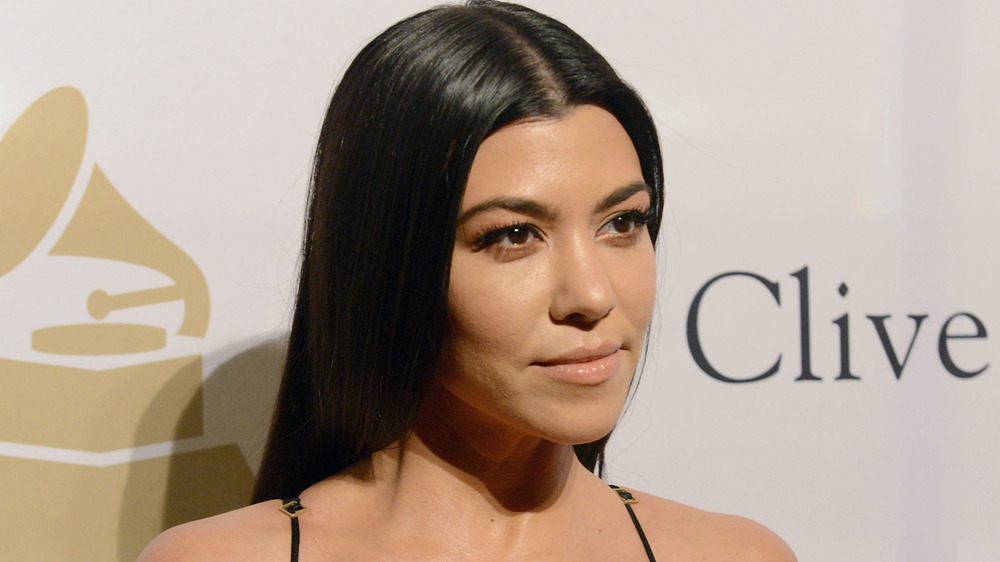 Scott Dudelson/Getty Images
With the imminent end of Keeping Up with the Kardashians quickly approaching, there's been a lot of speculation about what the famous family will do next. Well, it looks like we have a bit of an answer when it comes to Kourtney Kardashian. The eldest Kardashian sister is breaking out of reality TV and into acting. In a December 2020 Instagram post, Kardashian confirmed she would be making an appearance in the film He's All That. The photo showed Kardashian lounging on a bed reading a script, with the caption: "studying @hesallthatmovie."
The official He's All That Instagram account shared Kourtney's post to its Instagram Story and added the caption: "Introducing Jessica Miles Torres" (via People). He's All That is an update of the '90s teen classic She's All That. The original is loosely based on My Fair Lady, with the plot revolving around a popular boy who tries to make a nerdy girl cool enough to be voted prom queen by the end of the year.
It seems natural that this would be Kourt's first film role since her BFF Addison Rae will be starring as the lead. Rae will be playing a female version of Freddie Prince Jr.'s character, Zack Siler, per Deadline. No word yet on what Kourtney's famous siblings think of her career pivot, but we're guessing they're happy to finally see her doing some work.