Tayshia Adams Reveals Which Bachelorette Contestant She Thinks Is Husband Material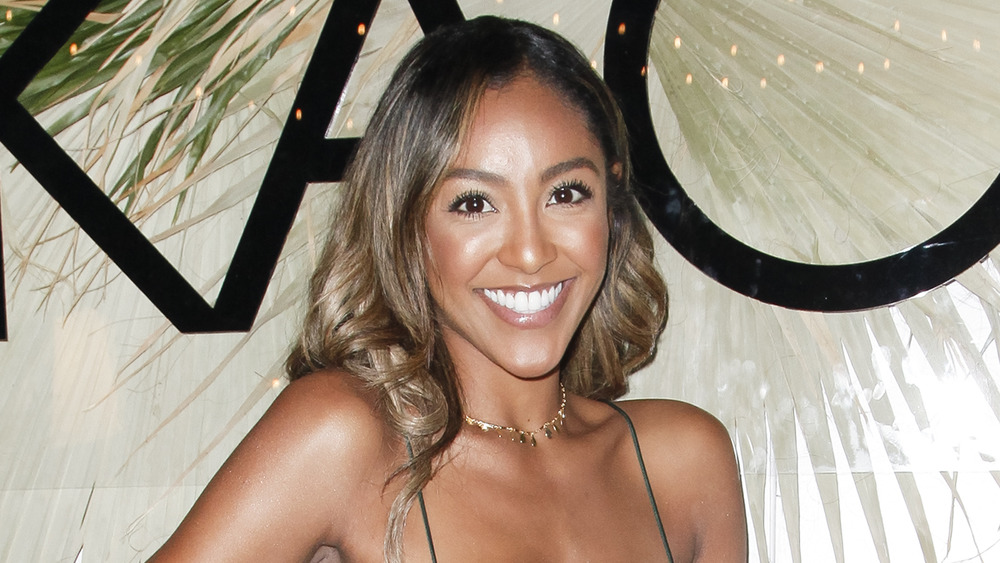 Tibrina Hobson/Getty Images
Tayshia Adams has come a long way since her debut as The Bachelorette Season 16's second leading lady. According to Tayshia in a November 2020 episode of her Bachelor Happy Hour podcast, she had just days to decide if she wanted to take over for Clare Crawley and start a new journey to finding a possible husband. The prospect concerned Tayshia, who admitted to producers she might not be completely ready for such a sudden commitment.
"I told them, 'I don't think I'm gonna get engaged at the end of this, I think I might just leave with a boyfriend or whatever,' and they [understood] and said, 'We're not gonna pressure you to do anything," the Bachelorette recalled. "So I didn't ever really feel that pressure of, 'Oh my God, I need to find a husband right now.' So I just kind of lived my journey how I wanted to."
However, it seems that living in a private resort away from the world's distractions with a handful of handsome suitors has worked its magic on Tayshia, and she's getting more comfortable with the idea of a husband. As of the Dec. 8 episode, she shared with several contestants that she has feelings for them. She even told Ellen DeGeneres who she can see as "future husband material." Keep scrolling to find out which Bachelorette contestant Tayshia sees as husband material.
Tayshia Adams sees a potential husband in one guy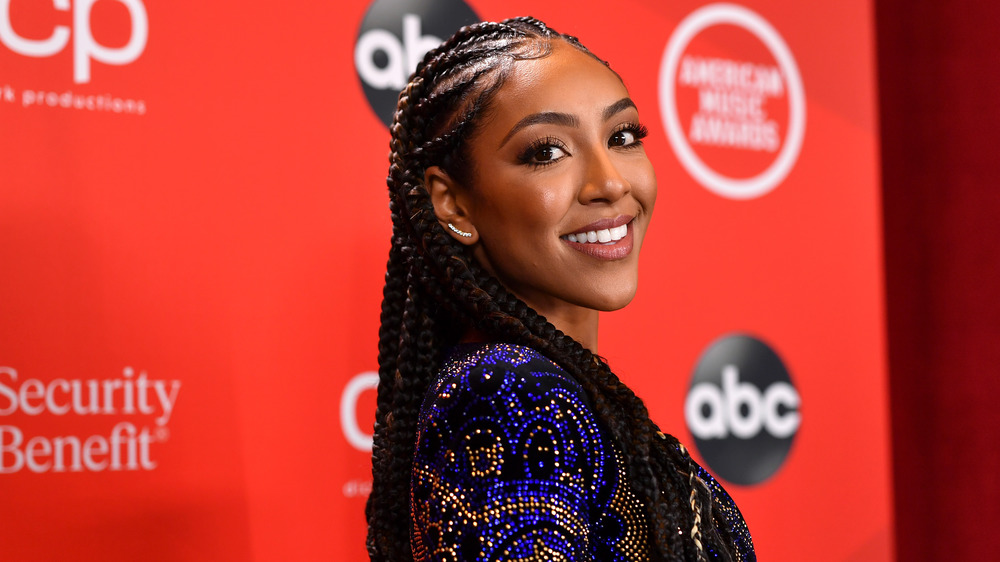 Emma Mcintyre /ama2020/Getty Images
On the Dec. 9, 2020 episode of The Ellen DeGeneres Show, Tayshia Adams joined Ellen DeGeneres for a virtual interview, which included a game using DeGeneres' "Bachelorette generator." The generator revealed a phrase like "most awkward conversations" or "most likely to slide into a celebrity's DMs," and Tayshia was tasked with naming the guy from her season that best matched that phrase. 
One answer, in particular, seemed to come easily for Tayshia: her pick for "future husband material." After a moment to reflect, she replied, "I feel like all of them, but probably Zac [Clark]." DeGeneres did not let this answer go so easily and pushed the reality star to explain more about her decision. "So, you end up with Zac?" DeGeneres asked. "I'm saying that you had multiple answers for the best kisser. You only had one answer for future husband material. So if you did pick somebody else, you are really in trouble when this airs," she joked.
Tayshia was tight-lipped and clearly not able to give any more information. However, she did open up to DeGeneres about Zac on another topic: falling in love with him.
Tayshia explained why she told Zac she was falling for him
After playing the revealing generator game, Ellen DeGeneres pointed out to Tayshia Adams that she told Zac Clark she was falling in love with him. "That's pretty early to do," DeGeneres noted, once again asking if she is "giving something away."
Tayshia had a straightforward response, which reflected the confidence she has exuded through her season. "You know, I did do something that usually you're not supposed to kind of do just because we don't want to say it to so many people," Tayshia answered. "But at the same time, I'm there to, like, find my person. So if it's what I'm feeling, then I felt like, 'Why not say it?' But I will say, after I did tell him, my producers were like, 'Whoops! Like, you shouldn't have done that.' But whatever, it felt right."
DeGeneres tried a few more times to get to the bottom of Tayshia's season, even mentioning a ring she was spotted wearing on social media that has engagement rumors swirling. Tayshia once again kept her lips locked, but she did confirm that she's content with her life. "I'm a happy girl and I'm really blessed," she said.