This Might Be Why Love Island USA's Kierstan And Carrington Split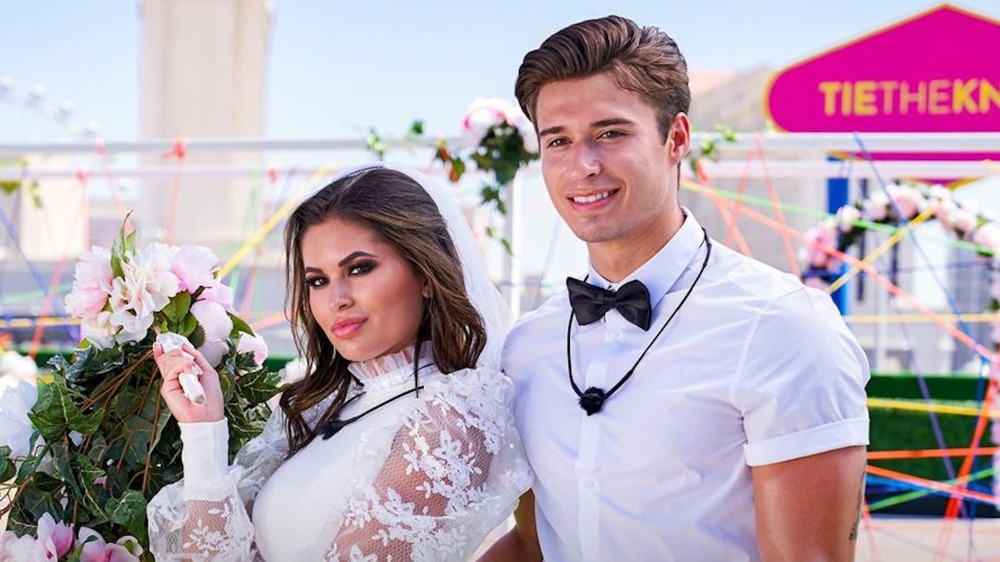 CBS Entertainment
On Love Island USA, breaking up a week or two after you first meet is just par for the course. But that doesn't make the experience any less intense, and when Season 2's Kierstan Saulter and Carrington Rodriguez parted ways, it was definitely an emotional affair. Fans will recall that Kierstan never quite moved on after the split, even going so far as to choose Carrington during the Casa Amor twist — when he was busy starting fresh with Laurel Goldman. After Carrington and Laurel returned to the main villa together, Kierstan spent more time comforting Laurel through her troubles than pursuing her own romances. She went home on Day 33. "Obviously I was here from Day 1 for Carrington, and just nothing really wavered with that," Kierstan said after she got the axe, per Entertainment Tonight.
But what exactly drove Kierstan and Carrington away from each other in the first place? The pair had been going strong from the moment Kierstan first entered the Love Island villa, but they later began drifting apart. According to some fans, the real reason might involve something that wasn't shown on the series. Let's take a closer look.
Kierstan and Carrington may have different political beliefs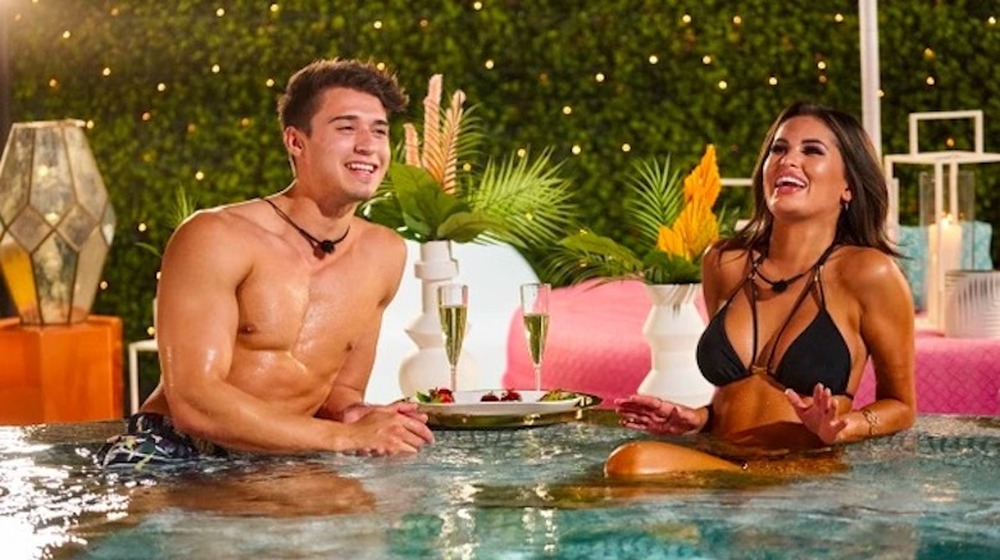 CBS Entertainment
During Kierstan Saulter's time on Love Island USA, fans discovered footage of the reality TV star standing in front of a Trump 2020 flag. Kierstan is also from Texas and comes from a family of police officers — she even has her dad's badge number tattooed on her, per Screenrant — which led many fans to conclude that she's a conservative Trump supporter.
Carrington Rodriguez said on the show that he and Kierstan had different lifestyles, and at the time, it seemed that he was referring to Kierstan's job in nightlife. But fans on Reddit think that he may have been referring to their different political beliefs. Carrington has posted on Instagram in support of Black Lives Matter.
For what it's worth, Kierstan addressed the Trump flag photo during her After the Island interview, explaining that the flag was not hers and that she doesn't agree with "a lot of things [Trump] says." While she appreciates Trump's stances on the police and military, she says she's not against Black Lives Matter. "I wouldn't call myself a Trump supporter," she said.
Whatever the real reason for Kierstan and Carrington's split, it seems things turned out for the best, as Kierstan found a new pal in Carrington's new boo. "I did find a genuine connection, and that was with Laurel," Kierstan told Entertainment Tonight. "She's just an amazing, genuine sweet person. I love her to death. I'm so excited to see her again after this.... She definitely is a friend for life."