Inside JoJo Siwa And Christi Lukasiak's TikTok Feud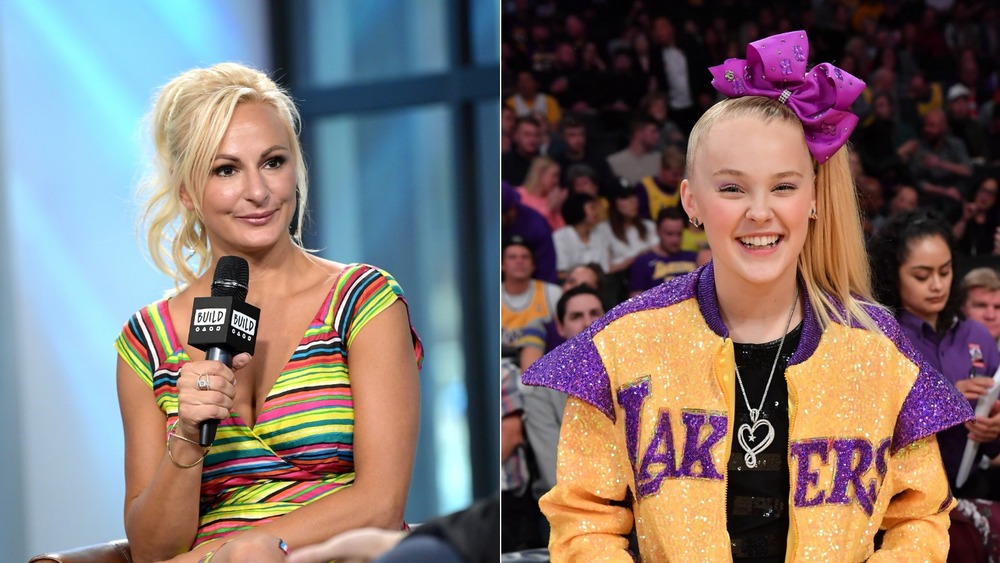 Ben Gabbe/Allen Berezovsky Getty Images
JoJo Siwa — the dancer, singer, and TV star most known for her colorful and vibrant aesthetic — has called out her fellow Dance Moms alums from time to time. The Lifetime reality show was critical in helping the young talent get her start, and she has been very grateful for the show as well as the instructors at the Abby Lee Dance Company. JoJo has previously called out some of the other dancers for not sharing the sentiment and for making comments about the main instructor on the show, Abby Lee Miller. She credits Abby for much of her success and has been very vocal when expressing her disappointment that the other former dancers have chosen not to stay in touch with her, per Us Weekly.
Now, JoJo has taken to TikTok to call out another Dance Moms alum— Christi Lukasiak, the mother of dancer Chloe Lukasiak. Christi had made some comments about the Dance Moms choreographer Gianna Martello during a Q&A that did not sit well with JoJo. In a TikTok video in December 2020, JoJo explained that she "never likes to comment on things or get involved in things that don't involve me," but that she felt the need to address Christi's comments about her former choreographer. The TikTok sparked a whole feud with various alums of the show responding to it.
Keep reading to learn more about the TikTok drama between JoJo Siwa and Christi Lukasiak.
JoJo Siwa called out Christi Lukasiak on TikTok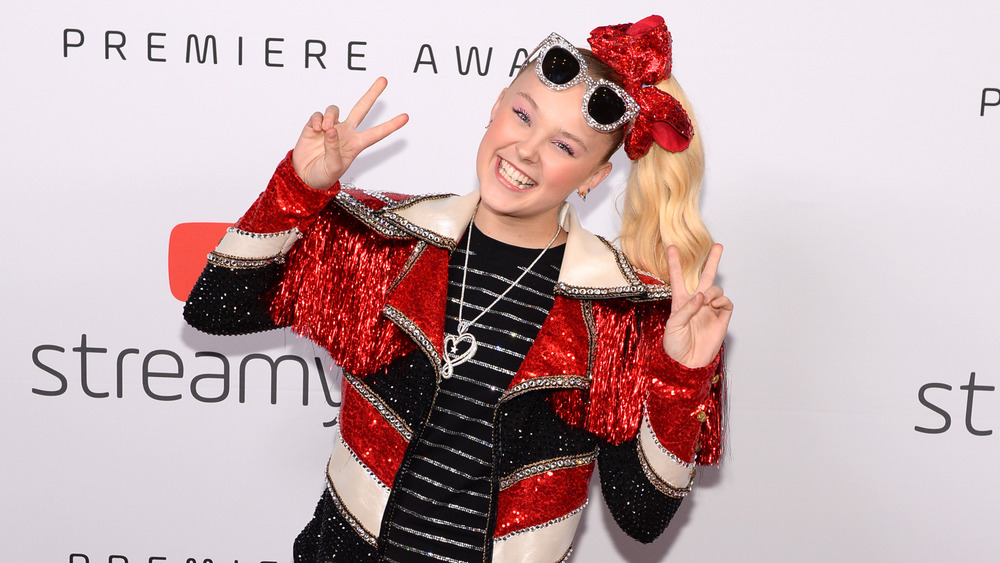 Andrew Toth/Getty Images
During a Q&A video, former Dance Moms star Christi Lukasiak (Chloe Lukasiak's mom) was asked if she still stays in touch with the Dance Moms choreographer, Gianna Martello. Christi responded, "No, Gianna is not nice." This angered one of the show's most famous alums, JoJo Siwa, who was quick to defend Gianna. In a TikTok video that she posted on her own page, JoJo discussed her opinion of Christi's comments as well as her experience with Christi on the show.
In the video, JoJo called Christi's response the "most disgusting and ignorant thing" she had ever heard. She said that Gianna "is one of the sweetest people in the whole world" and "worked so hard every single week for so many people, including Chloe." She then explained that not everyone can be nice all the time with a stressful job like Gianna's, and said Christi herself was not nice all the time, but that she would say she wasn't a nice person.
Christi Lukasiak and Abby Lee Miller got involved in the drama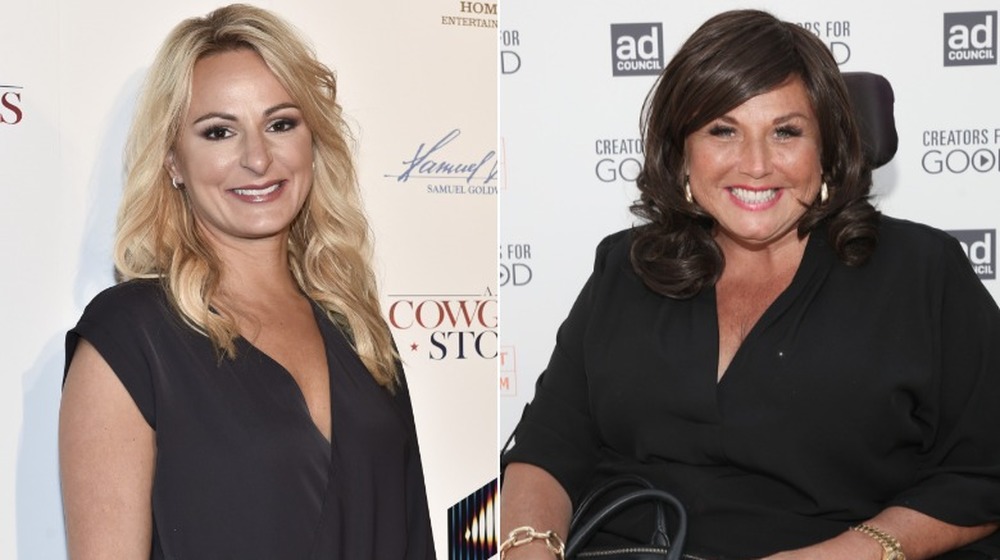 Rodin Eckenroth/Paul Archuleta Getty Images
Of course, both Christi Lukasiak and Abby Lee Miller got involved with the Dance Moms drama. After JoJo Siwa posted the video on Instagram, Abby commended the young star for sticking up for Gianna Martello. She commented, "AND THANK YOU @itsjojosiwa for protecting ppl that you have worked with and care about! Not many young adults do that these days" (per Seventeen). Abby and JoJo still remain close to this day, and JoJo has defended Abby many times. This comment could also definitely be throwing shade at the other stars from the show that haven't done as much for her.
Christi, on the other hand, was not going to let JoJo drag her name through the mud and made her own TikTok to address JoJo's rant. She responded, "I actually have no idea what JoJo's experience was on the show was because I never filmed a season with her, so I have to take her word for it. If she had an amazing, positive experience then I'm really happy that's how it went and I honestly just wish mine had been a little similar." Christi's experience was definitely not a positive one and out of all the moms on the show, she definitely argued the most with Abby. Ultimately, Christi and her daughter Chloe left the show after Season 4.
Gianna has yet to comment herself on the "feud," and fans will probably never know what really went on at the Abby Lee Dance Company or who to believe.