The Real Reason Tiffany Haddish Turned Down Hosting The Pre-Grammys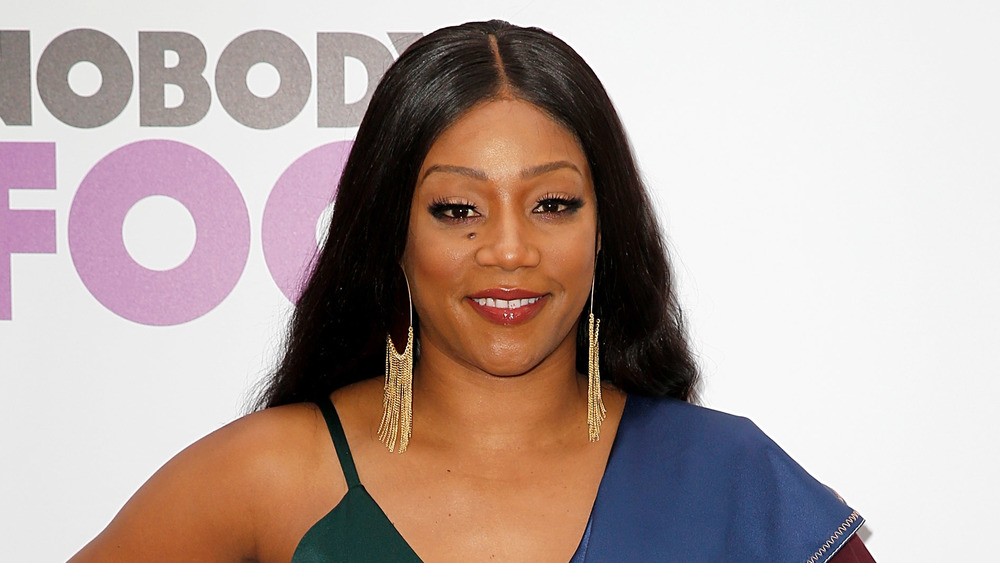 Dominik Bindl/Getty Images
Comedian Tiffany Haddish has relished in her success on the big and little screen over the past few years. With hit movies like Girls Trip and Like a Boss under her belt, the comedian is almost unstoppable when it comes to breaking ground in Hollywood.
The comedian, whose life story of struggle and triumph has captured the heart of many fans thanks to her goofy, yet endearing form of comedy. Viewers are particularly drawn to her Netflix stand-up comedy series Tiffany Haddish Presents: They Ready, which has been renewed for a second season, according to Deadline. Yet, the one group seemingly not ready for Haddish is the Recording Academy.
According to Variety, Haddish turned down an offer for a hosting gig for the 2021 pre-Grammys telecast, despite being nominated for her second Grammy for best comedy album with Black Mitzvah.
"And as much as I appreciate the honor of being nominated, that's not okay," said Haddish about the ordeal. So what exactly went down?
The Recording Academy asked Tiffany Haddish to host for free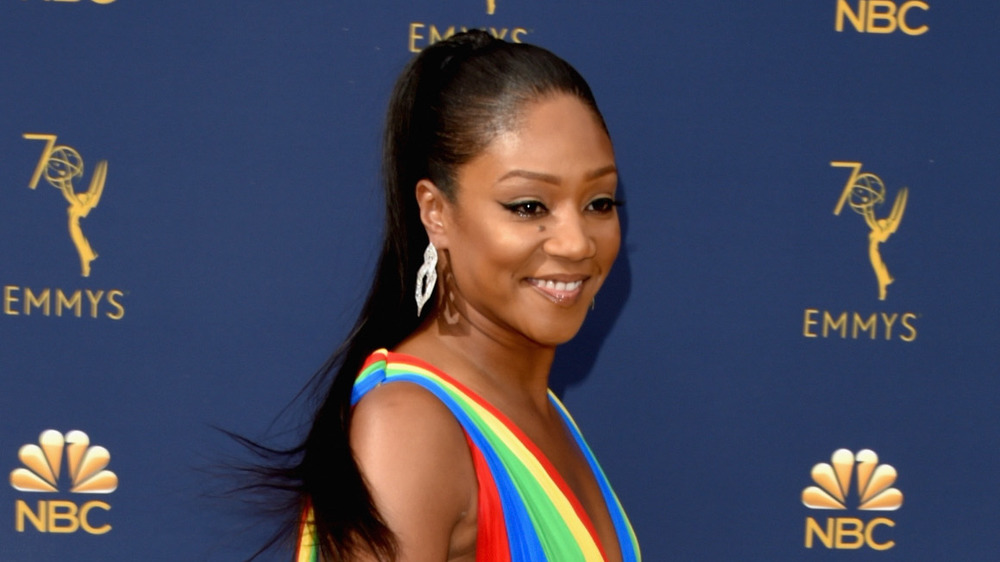 John Shearer/Getty Images
According to the Variety report, comedian Tiffany Haddish turned down an offer to host the pre-ceremony to music's biggest night in awards because the Recording Academy wasn't going to pay her.
The Girls Trip star — who has previously been nominated in the Best Comedy Album category for The Last Black Unicorn — revealed to Variety the Recording Academy had asked the comedian to host the pre-ceremony without compensation, or covering the cost of hair, makeup, and wardrobe.
"All of that would have to come out of my pocket," said Haddish. "I don't know if this might mean I might not get nominated ever again, but I think it's disrespectful."
The three-hour livestream is hosted by the Academy and does not typically pay hosts, presenters, or performers since the pre-Grammy programming is run by the non-profit organization, as a rep for the organization told Variety.
"I was like, 'The exposure is amazing but I think I have enough. I appreciate you guys asking,'" added the actress, who noted what the Academy asked of her is "like a guy asking you on a date but telling you that you have to pay for it."