Everything We Know About Blac Chyna's New Reality Show
Amy Sussman/Getty Images
It's hard to imagine Blac Chyna not showing off her newest fashion finds with camera flashes clicking around her as she revels in her fame and fortune. Born Angela Renée White, however, she once lived a normal life: Her first job as a teenager was flipping burgers at a McDonald's in Maryland, according to her Elle profile.
The reality star knew she had something special to offer, and she was always hustling for a better future. Her fast food gig turned into late nights working at Miami strip clubs as she saved up for college at Johnson & Wales University in Miami, per Cosmopolitan. She graduated to the elite King of Diamonds gentlemen's club, where stars like Drake, Rihanna, Bow Wow, and Lil Wayne frequented. She quickly became the most sought after dancer, which opened up doors to many opportunities, like modeling and music video appearances for rappers like Kanye West and Jay-Z. Chyna continued to grind and became the successful rapper, entrepreneur, and reality star we see today. 
Chyna wants the world to know there is more to her than her colorful wigs, false eyelashes, and countless celebrity feuds that everyone has grown accustomed to throughout the years. Now, she has her chance. The mom-of-two has a new reality show premiering called The Real Blac Chyna, which will dive into her everyday routine and show some aspects of her life that have not been previously revealed. Let's look at everything we know about Blac Chyna's new reality show.
Blac Chyna's new reality show keeps it real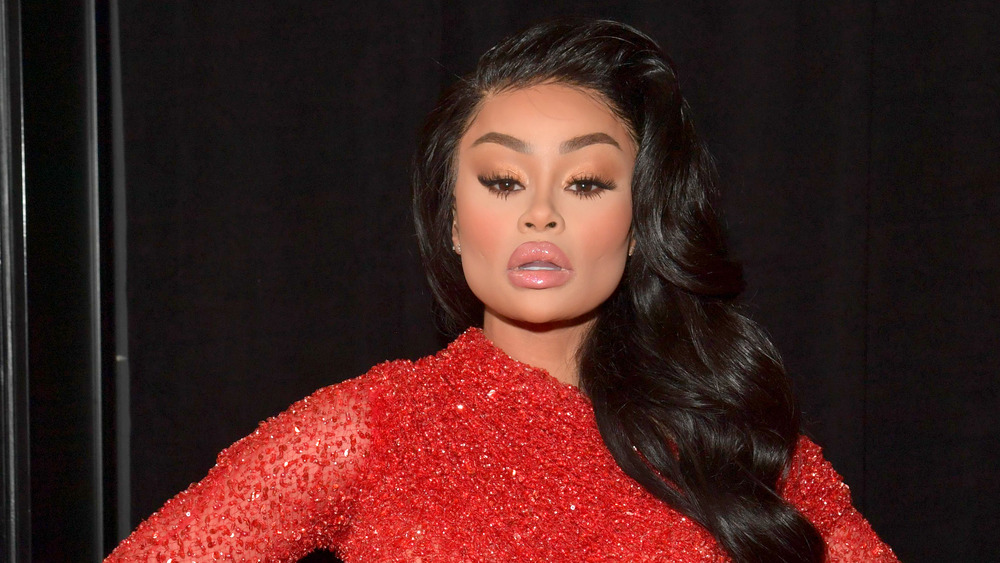 Lester Cohen/Getty Images
Blac Chyna is known for saying anything that comes to mind, and there seems to be no shortage of that in the trailer for The Real Blac Chyna. At one point, she says, "Kick 'em in the face!", per an exclusive clip obtained by E! News.
The trailer shows Chyna getting glammed up and walking into a massive modern mansion as she voices over the scenes that provide glimpses into her daily life. "You might call me Blac Chyna, but my real name is Angela Renée White," she explains. "You know Chyna from the gossip rags, blogs, social media, but you don't know the girl that has fought her way to be one of the hottest influencers of pop culture today. This is my life unscripted, unfiltered, unedited. You think you know me, but you don't." Some of the gossip might be referring to her feud with Kylie Jenner, which got temporarily fixed after having a baby with Jenner's brother, Rob Kardashian. Things once again went south during the messy split from Kardashian. Despite all of that, Chyna doesn't want the rumors to define her, and the series aims to show Chyna's "ongoing efforts to change the direction of her sometimes controversial and always complex life," per Yahoo! Entertainment. All in all, Chyna is ready to show fans who she is underneath the glitz and glam.
The Real Blac Chyna premieres on Jan. 7, 2021, on WE tv.