The Real Meaning Behind Taylor Swift's 'Tis The Damn Season Lyrics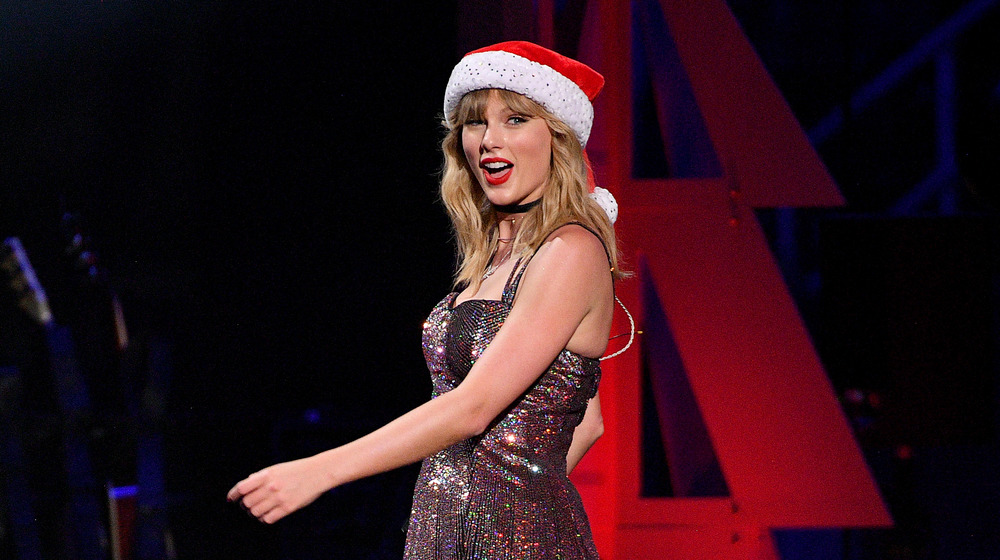 Dia Dipasupil/Getty Images
It's a great day for Taylor Swift fans everywhere. The 10-time Grammy winner dropped her ninth studio album, Evermore, at midnight on Dec. 11, 2020, marking her second surprise album of 2020. Swift announced the news on her social media just one day prior to releasing the 17-track sister album to Folklore, which she dropped in July.
"To put it plainly, we just couldn't stop writing songs," Swift tweeted of her writing process with Jack Antonoff, Aaron Dessner, WB (who stands for William Bowery, a.k.a. Joe Alwyn, Swift's long-time boyfriend), and Justin Vernon. This is the "Cardigan" singer's first time creating a sister album, tweeting, "I've never done this before. In the past I've always treated albums as one-off eras and moved onto planning the next one after an album was released. There was something different with folklore."
As with her past albums, Swifties are digging deep into the lyrics of her songs, trying to find hidden meanings or revelations about her personal life, including her past and present relationships. One of the songs titled "'Tis the Damn Season" seems perfectly timed for the December release of her album. Read on as we unpack the lyrics below.
Taylor Swift gave away this track title before she announced her surprise album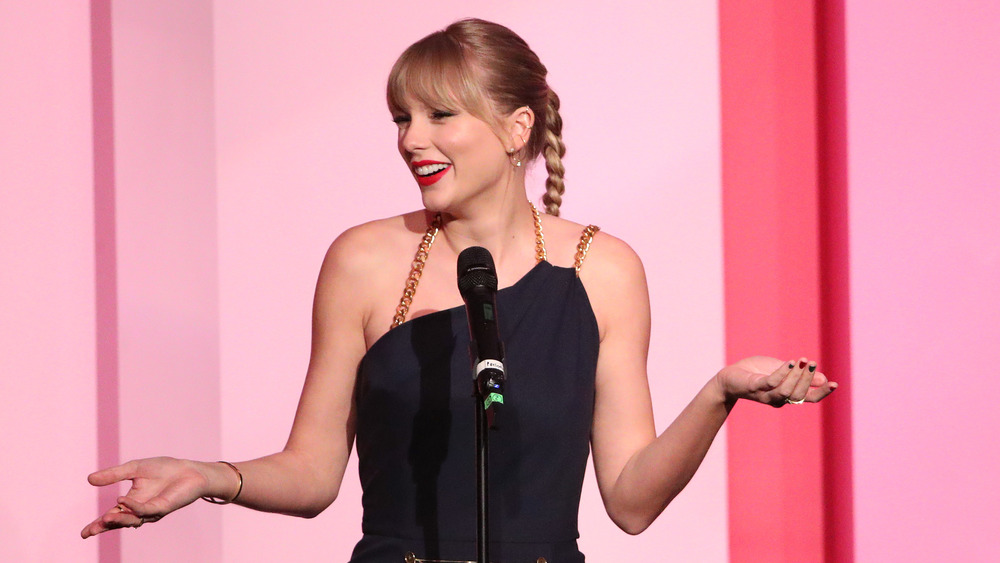 Rich Fury/Getty Images
In typical Taylor Swift fashion, she revealed the title of this song before she even revealed her new album. In an Instagram Story, she posted a photo of herself from her photo shoot with Entertainment Weekly, with the caption (via Uproxx), "This outfit really screams 'TIS THE DAMN season."
Theories were swirling about what this song could be about before the album dropped. Some fans thought she could be releasing another original Christmas song to go with the already beloved "Christmas Tree Farm," which she wrote about the farm she grew up on in Wyomissing, Penn. (via Uproxx). Others were worried she was angry about the holiday season, because of the use of the word "damn."
When the album went live at midnight, Swift tweeted out a note, explaining the message behind a few of the songs, one of them being "'Tis the Damn Season". Of it she said, "Dorothea, the girl who left her small town to chase down Hollywood dreams – and what happens when she comes back for the holidays and rediscovers an old flame." This note also clarifies that the song "Dorothea" and "'Tis the Damn Season" are a clear intersection of stories, similar to the overlap of "Betty," "August," and "Cardigan" from her previous album.
''Tis the Damn Season' is about reconnecting with an old flame over the holidays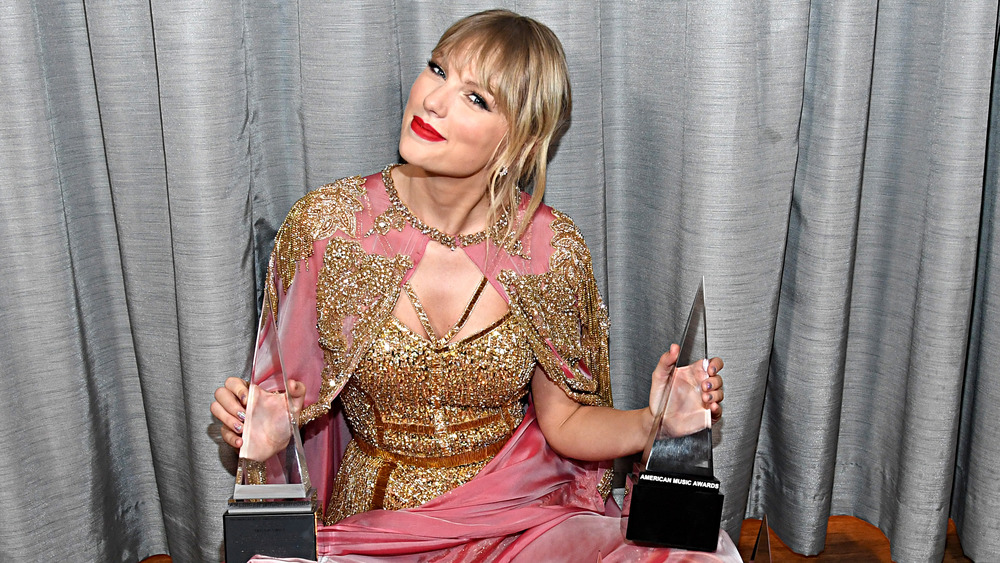 Kevin Mazur/ama2019/Getty Images
Lyrics throughout Taylor Swift's song "'Tis the Damn Season" allude to coming back to her hometown and rekindling the flame. She sings, "I'm stayin' at my parents house / And the road not taken looks real good now" she also references the pain of leaving a loved one behind, "And the heart I know I'm breakin' is my own / To leave the warmest bed I've ever known / We could call it even / Even though I'm leavin' / And I'll be yours for the weekend."
Despite her incredible success and fame, the country-turned-pop singer still knows how to write relatable lyrics, as many of her fans can likely relate to the idea of rekindling a flame from their hometown. While it's not your classic holiday tune, it still gets at a feeling of nostalgia and the opening of the door to your past that comes with being home for the holidays. If there's one thing the two-time Album of the Year winner knows, it's how to write a song that everyone can relate to. Happy listening!