The Real Meaning Behind Taylor Swift's Cowboy Like Me Lyrics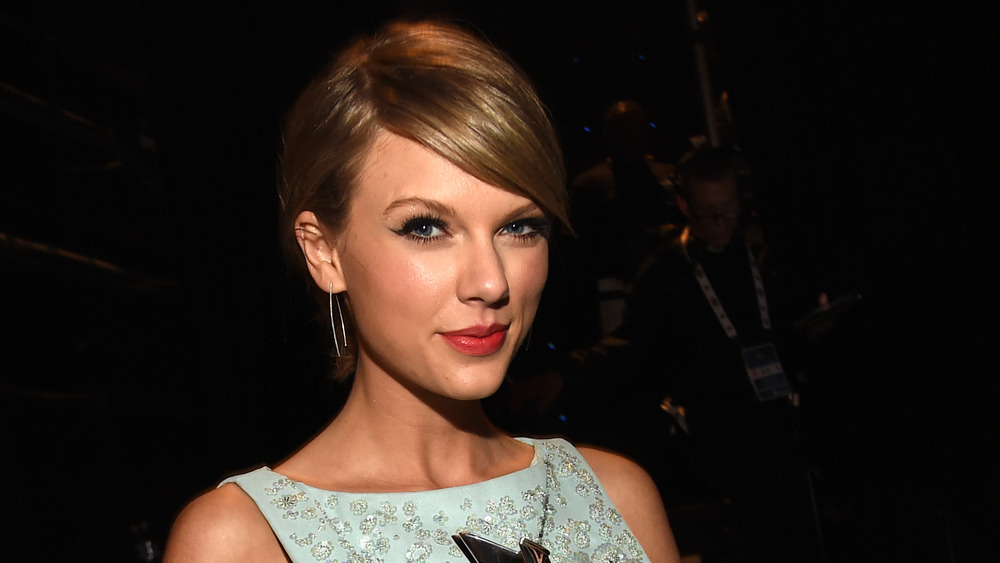 Rick Diamond/acm2015/Getty Images
Taylor Swift celebrated her Dec. 13 birthday early with the drop of her second surprise album of 2020, which came out on Dec. 11. "Ever since I was 13, I've been excited about turning 31 because it's my lucky number backwards, which is why I wanted to surprise you with this now," Swift told fans while announcing her ninth studio album, Evermore. "You've all been so caring, supportive and thoughtful on my birthdays and so this time I thought I would give you something!"
Right on cue, Swifties began listening to and deciphering every lyric from Evermore when it dropped. Like its sister album Folklore, Evermore transports listeners into both real and imagined "dreamscapes and tragedies and epic tales," which Swift said gave her a welcomed escape. With songs like "Marjorie," which pays tribute to Swift's late grandmother, and "Champagne Problems," which details the unexpected fate of a relationship, Swift blurs the lines between imagination and history. 
"Cowboy Like Me" is a song that particularly stands out on Evermore as a fictional tale about an unlikely relationship between "two con artists" who weren't searching for love. Let's dive into the real meaning behind Taylor Swift's "Cowboy Like Me" lyrics.
Cowboy Like Me is a love story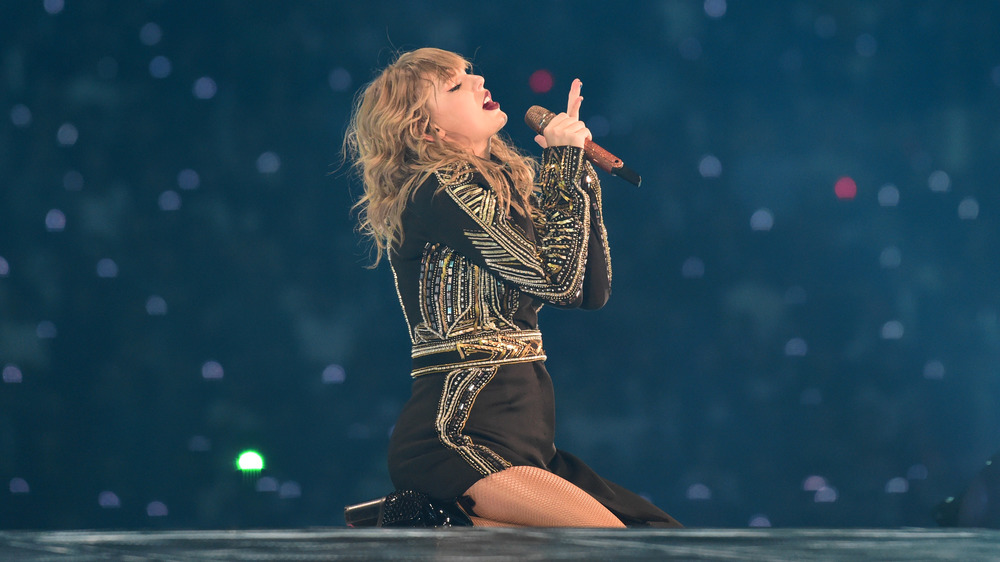 Jun Sato/tas18/Getty Images
"Cowboy Like Me" can be compared to Evermore's version of "Love Story." Instead of Romeo and Juliet, the perfect match is found in two thieves in the night. Taylor Swift describes the pair as "bandits" who are always hustling and "telling all the rich folks anything they wanna hear," just to get what they want. And what they want isn't love, but materialistic things like fancy cars. That all changed one night when the one character asked the other to dance, and from there, they knew the dance would change their lives. "This is gonna be one of those things. Now I know I'm never gonna love again," she croons. By the end of the song, the characters are fully committed to each other. Maybe Swift can take her directing experience to the big screen and pitch this love story as a movie. With Swift's dedicated fan base, there is for sure a Swiftie or two who would pay to see it.
While "Cowboy Like Me" isn't based on Swift's real life, the hesitation at the beginning of the song reflects lyrics from Lover's "Paper Rings," in which she admits to playing hard to get at first before falling completely into the relationship. "Cat and mouse for a month or two or three, now I wake up in the night and watch you breathe," she sings.
One thing's for sure: Swift definitely knows how to create an alluring plot line.