The Real Reason Dolly Parton Always Wear Heels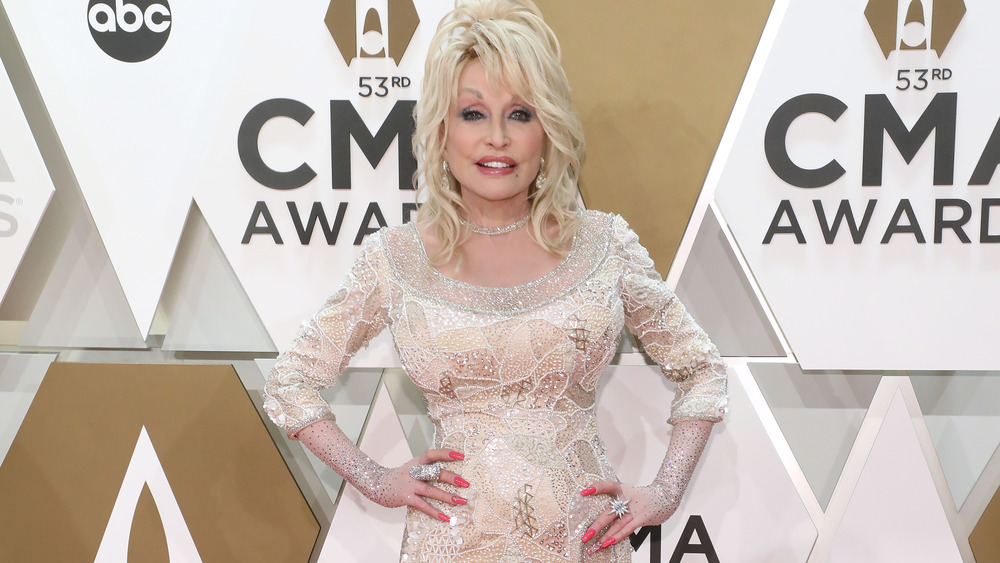 Taylor Hill/Getty Images
Whether Dolly Parton is starring in a Netflix Christmas special, releasing a new Christmas album, or helping fund the COVID-19 vaccine, the legendary musician seems to be everywhere in December 2020. 
Of course, we all know what to expect from a Parton appearance: glitz and glam all the way. From perfectly coiffed platinum wigs and dramatic makeup to sky-high heels and plenty of bling, you can spot this sartorial icon coming a mile away.
But don't think that Parton only gussies up to go out in public. In a December 2020 interview with RuPaul (talk about an iconic duo!) for the Marie Claire digital holiday issue, she talked about wearing all her glam even just to lounge around the house.
Needless to say, the confession left RuPaul rather shocked. "There are similarities in what we do, but I take all that stuff off," he said.
And there's one accessory in particular that the singer never takes off — even while making breakfast.
Dolly Parton stays fully glammed up at all times so she doesn't get caught unprepared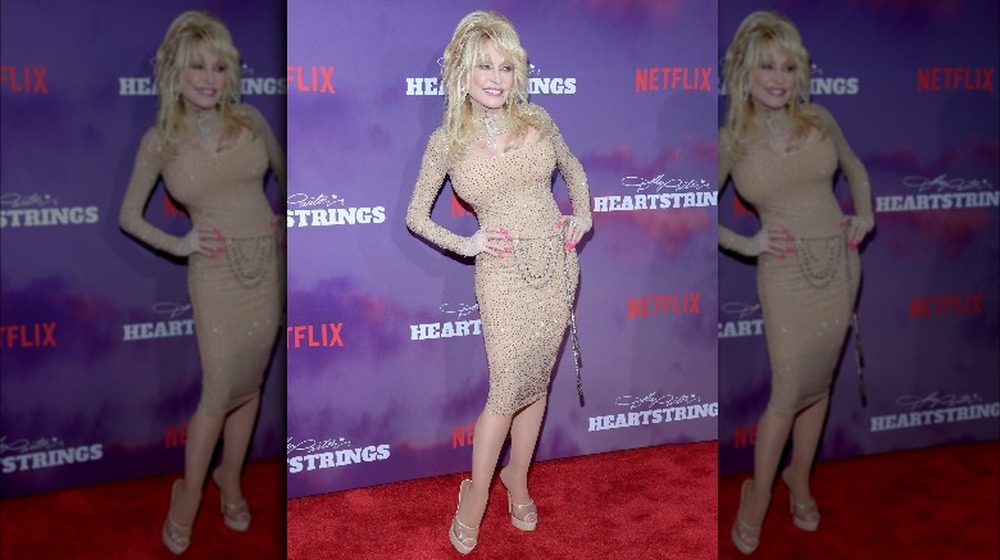 Jason Kempin/Getty Images
You've probably guessed by now that Parton wears her high-heel shoes "most of the time," as she told Marie Claire. But why? It's not necessarily because she's only 5 feet tall — although she has "to wear heels in order to reach my cabinets," she revealed — or that she's trying to get her hair that much closer to heaven. ("The higher the hair, the closer to God," right?) Parton stays in her pumps, with her hair and makeup in perfect condition, so she'll always be prepared to go out in public.
"I have to always stay ready — street ready, I always say," she told RuPaul. "I have to keep my makeup on and keep my hair done."
When she leaves her longtime Brentwood home — where she lives with husband Carl Dean, just outside of Nashville — to visit Los Angeles, she worries about looking presentable during an emergency, she said.
"Like, when I'm in L.A. ... if it's going to earthquake, if we get an earthquake, I'm not running out in the street looking like you look now. I have to be ambulance-ready at all times, if I get sick or something."
And, while she explained that she "[enjoys] wearing the shoes too," Parton admitted that she can take it all off and just be herself when she wants: "I'm comfortable in my own skin."