The Truth Behind Gigi Hadid And Gordan Ramsay's Unlikely Friendship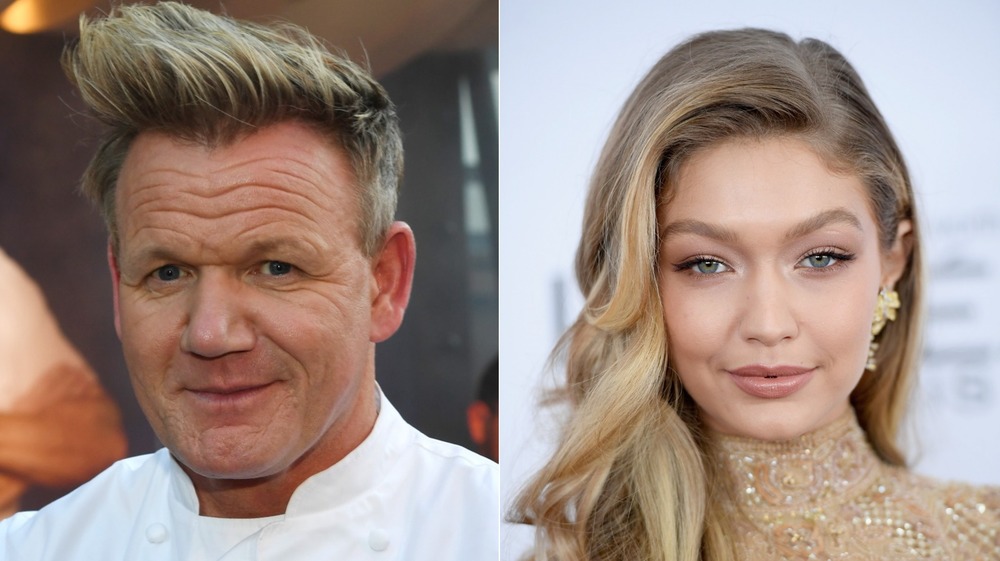 David M. Benett, Pascal Le Segretain/Getty Images
Unlikely friendships tend to be incredibly fascinating, such as Chelsea Handler and Barbara Bush or Martha Stewart and Snoop Dogg. These pairings might seem odd at first glance, because they come from different professions and have different interests, but they also have a lot in common. Gordon Ramsay, one of the most famous chefs on television, has revealed that he's actually friends with supermodel and new mama Gigi Hadid, who gave birth to a daughter in September 2020.
The celebrity chef revealed this information in an interview with People, where he talked about his quarantine routine and recipes. "My daughters, they love me. It's not because I'm a f—- good chef. They love me because I talk to Gigi Hadid," Ramsay told the outlet. "That's the only reason why they want to talk to me."
Turns out, Ramsay and Hadid have been friends for quite some time and have even cooked together.
How Gordon Ramsay first met Gigi Hadid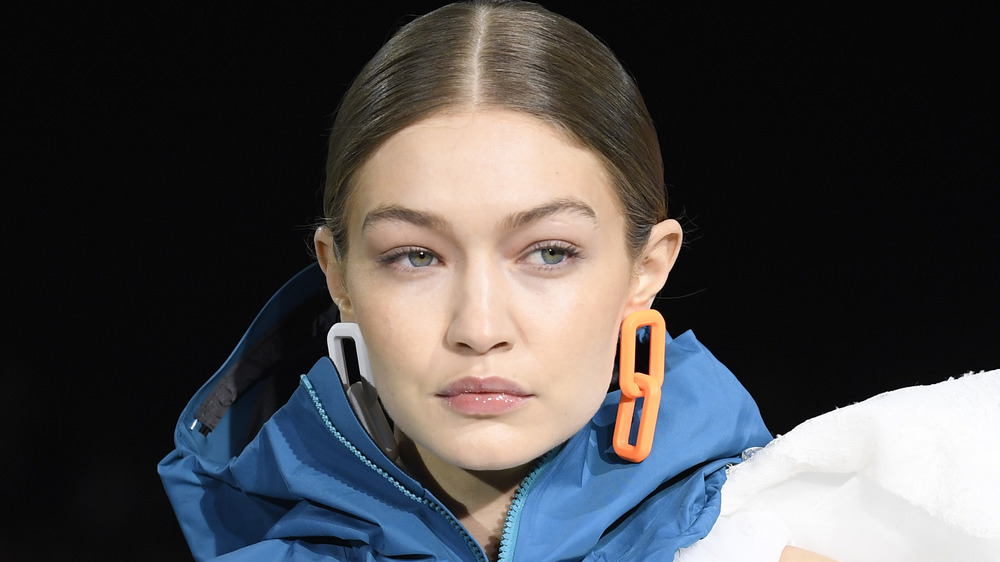 Kristy Sparow/Getty Images
Gordon Ramsay first met Gigi Hadid while filming Master Chef Celebrity Showdown in 2016, according to People. The supermodel won the competition with her signature "Gigi Burger," which was packed with pickled jalapeños and crispy onions. "Gigi, your burger is f—-g delicious," Ramsay said of the burger back then, calling it "adventurous" and "perfect." After winning the competition, Hadid and Ramsay stayed in touch and would occasionally share recipes with each other.
In fact, Ramsay often gets cooking advice from Hadid, which must mean that the supermodel is highly skilled in the kitchen. "Gigi sent me this [pasta] dish a couple of weeks back on Instagram and said, 'Chef, what do you think?' And I said, 'Girl, it's good. In fact, it's f—- good,'" Ramsay said, per People.
Hadid's pasta was so good that Ramsay actually modified her version and created a Bloody Mary Spicy Tagliatelle with Chili Shrimp, which he made during a live cooking demonstration for a benefit in London.
Gordon Ramsay says Gigi Hadid has an 'articulated palate'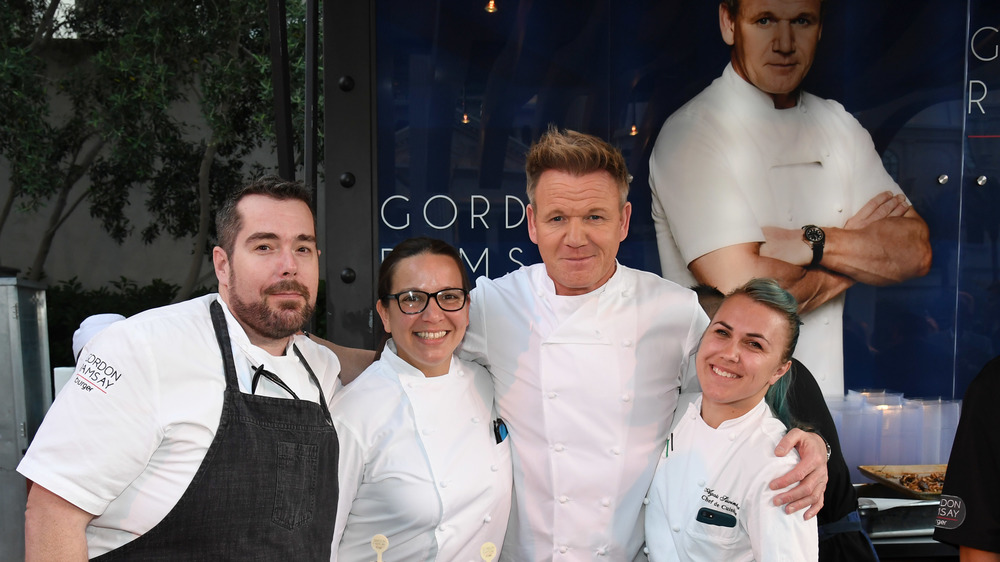 Ethan Miller/Getty Images
Despite their vastly different backgrounds, Gordon Ramsay and Gigi Hadid's friendship shows how cooking is able to unite people from different cultures and countries. Ramsay, with his wealth of culinary experience, knows a foodie when he sees one and has praised Hadid for her cooking sensibilities. "I remember when she first came on Master Chef and we had an amazing couple of days cooking together," Ramsay told Insider. "She has one of the most articulated palates on the planet."
Hadid's ability to differentiate flavors and tastes can be attributed to her traveling across the globe for shoots and fashion shows. "She uses that travel to her strength in a way that she educates her palate," he said. "The countries she visits — she gets incredibly involved with their cultures."
Clearly, Hadid possesses a special talent in the kitchen — lucky for her daughter and boyfriend Zayn Malik! A call with Ramsay from time to time doesn't seem to hurt, either.