The Real Reason Taylor Swift Rescheduled Evermore's Release Date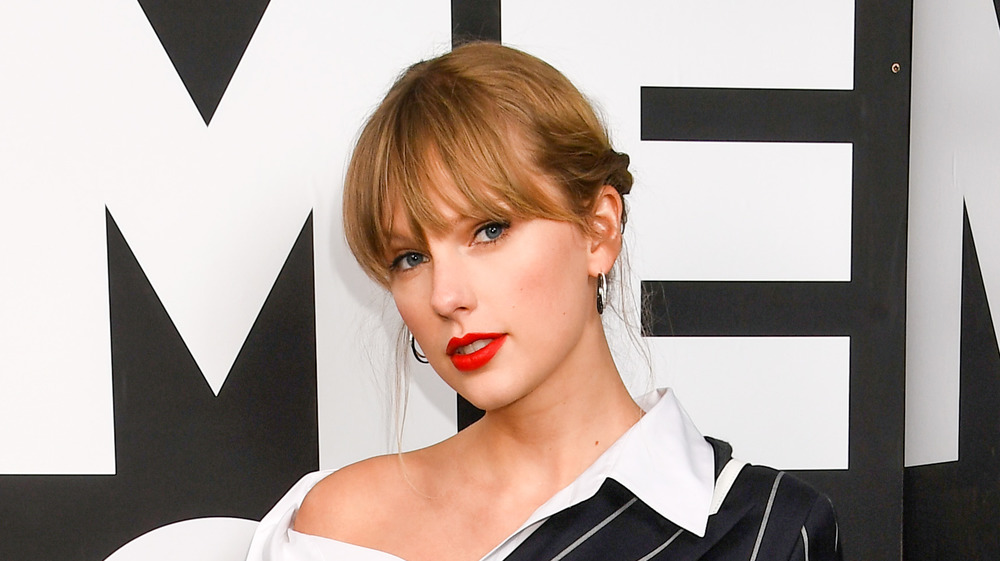 Dave J Hogan/Getty Images
During a year in which concert tours have been canceled and dozens of movie productions postponed, Taylor Swift seemed to thrive in 2020 despite the obstacles. The Grammy award-winning singer didn't originally plan to release an album in 2020, let alone two. She was actually supposed to be performing a limited amount of worldwide shows to promote 2019's Lover. However, those plans got canceled, and instead, Swift found her creative juices flowing during the global shutdown brought on by the coronavirus pandemic.
"Most of the things I had planned this summer didn't end up happening, but there is something I hadn't planned on that DID happen. And that thing is my 8th studio album, folklore," she said via Instagram upon the surprise album's announcement. "In isolation my imagination has run wild and this album is the result, a collection of songs and stories that flowed like a stream of consciousness," she explained once Folklore had dropped. Five months after Folklore was released, Swift surprised fans yet again with Evermore, the "sister record" to Folklore. "It feels like we were standing on the edge of the folklorian woods and had a choice: to turn and go back or to travel further into the forest of this music. We chose to wander deeper in," she explained about the birth of her ninth studio album. 
Now, fans are getting more insight into the making of Evermore, and it turns out that Swift almost released it at a later date. Here's why.
Taylor Swift is being considerate to Paul McCartney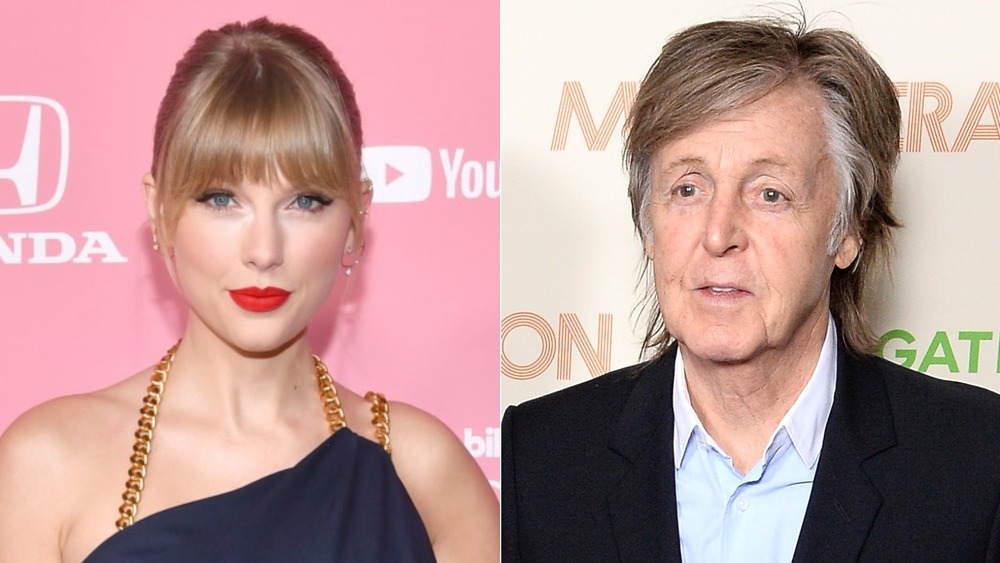 Emma Mcintyre, Dave J Hogan/Getty Images
Taylor Swift is known for her fierce loyalty to her friends, and she once again exemplified it by changing Evermore's release date just for Paul McCartney. The Beatles musician told Howard Stern in a Dec. 15, 2020, interview that Swift decided to switch the initial release date of Evermore so that it wouldn't conflict with McCartney's upcoming album McCartney III.
"I did the Rolling Stone cover with Taylor Swift, and she just emailed me recently, and she said, 'I wasn't telling anyone, but I've got another album,'" McCartney recalled. "And she said, 'So I was going to put it out my birthday.' And then she said, 'But I found out you were going to put [your album] out on the 10th. So I moved it to the 18th.'" Swift later learned that McCartney III would drop on the 18th, so she once again moved her release date. "People do keep out of each other's way. It's a nice thing to do," he said. Swift ended up sharing the Evermore news with her fans on the 10th and releasing the record on the 11th. 
In the Rolling Stone interview, McCartney recalled how Swift had opened up about her private romance with actor Joe Alwyn and that she praised him for "carving out a human life within a public life." Swift is also well-acquainted with McCartney's daughter, fashion designer Stella McCartney, with who she has collaborated several times and named dropped in the song "London Boy." They sound like a tight-knit group!