The Two Men Cher Calls The Loves Of Her Life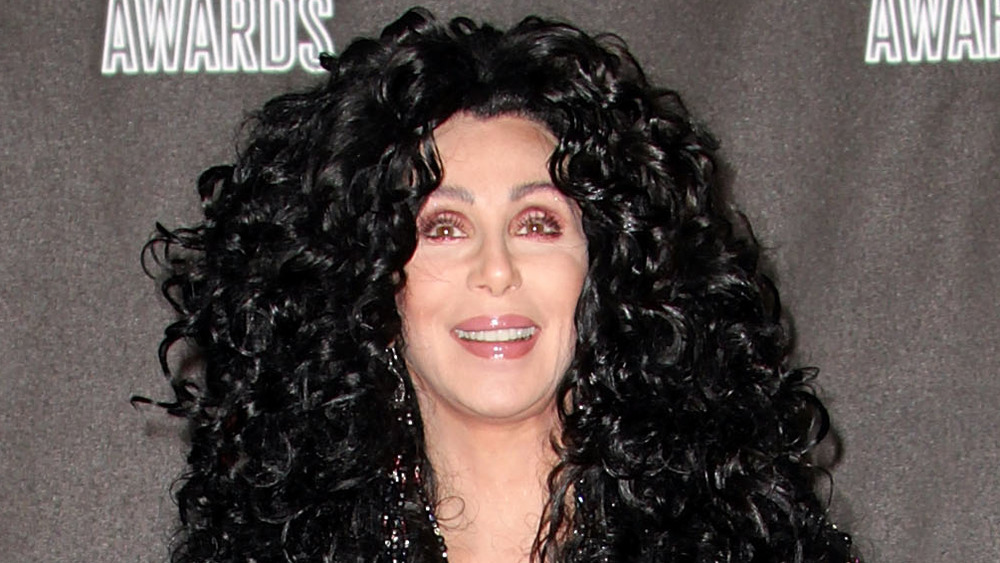 Frederick M. Brown/Getty Images
When it comes to Cher and dating, she's had her share over the years. The Moonstruck actress has dated numerous famous men, from actors and rock stars to record producers and even a "bagel boy." While appearing on a 2013 episode of Watch What Happens Live, Cher famously told host Andy Cohen, "I've just had the greatest lovers ever." One of Cher's greatest lovers ever was Tom Cruise, whom she placed on her top five lovers list of all time.
Cher was most famously married to singer Sonny Bono, her Sonny & Cher partner. The couple was only married for six years, but they remained close until he died in 1998. Some of the other famous men who got to call Cher their girlfriend were rock star Eric Clapton, Bon Jovi's Richie Sambora, actor Val Kilmer, Kiss singer Gene Simmons, record producer David Geffen, actor Warren Beatty, and celebrity hairstylist Jon Peters.
While her love life has been very active throughout the years, and she has fallen in love many times, there were two men with whom she found true love. Keep reading to find out who Cher calls the loves of her life.
Robert Camilletti, aka Bagel Boy, was one of the loves of Cher's life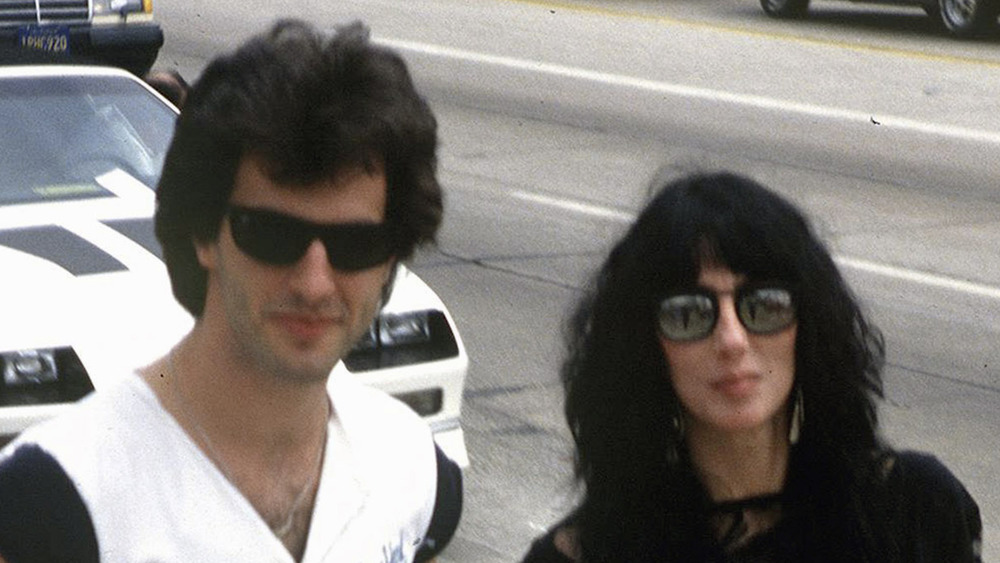 Kypros/Getty Images
On Cher's 40th birthday in 1986, the singer met 22-year-old bagel baker Robert Camilletti, whom the tabloids gave the unfortunate nickname of "bagel boy." In a 1989 interview with Macleans, Camilletti told the magazine, "What the hell could she find interesting about a guy like me? I didn't admit to myself that I was attracted to her. We're from totally different worlds."
Cher reminisced about Camilletti while chatting with Woman's Realm (via The Daily Mail), saying, "It's no use denying I miss those days. He was possibly the one true love of my life. I hate the phrase 'toy boy'. It's so demeaning," referencing their 18-year age difference. 
She told The New York Times in 2013 that the three-year relationship was free of drama, saying, "There was never a problem. Never a worry. I'm temperamental. Not like a star, but I'm mercurial, and if I was, like, having some sort of tizzy, he'd say, 'I'm going to get cigarettes and I'll bring you a black and white cookie.'" Camilletti would end up co-starring in Cher's 1987 music video for her hit "I Found Someone."
In a 2020 interview with The Guardian, she reiterated that Camilletti was one of the two loves of her life and noted, "He was like a rock." While Camilletti may have been Cher's rock, a rocker was the other love of Cher's life. More details on who he was below.
Cher said second husband Gregg Almann was a special man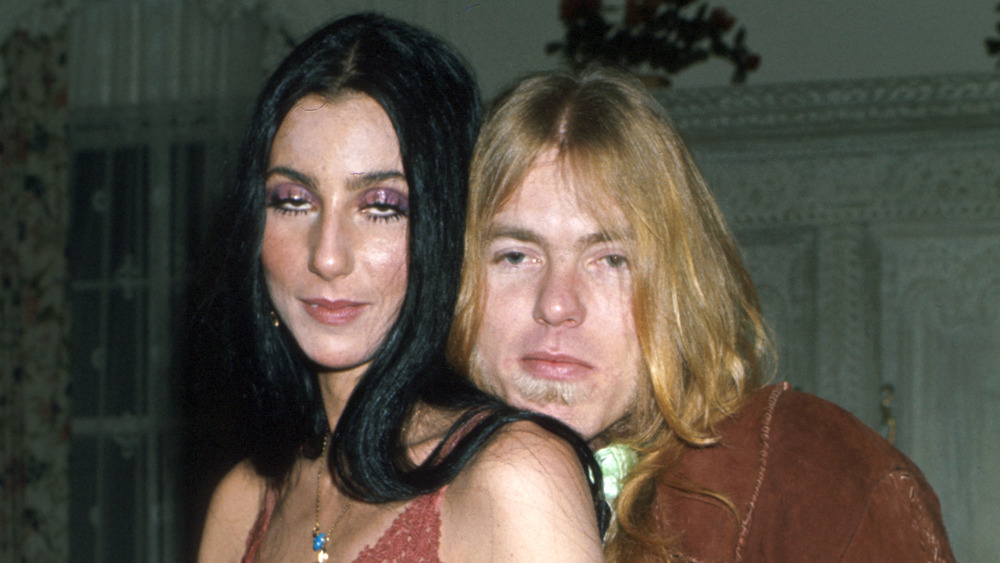 Michael Ochs Archives/Getty Images
Cher's second husband, Southern rocker Gregg Allman, was the Mermaids actress' other love of her life. The two married in 1975, just four days following her divorce from Sonny Bono, and the union produced a son, Elijah Blue Allman. The couple would end up divorcing in 1979. 
When asked by The Guardian in 2020 of the loves of her life, she was quick to answer Allman. "Gregory was a special man." And a difficult man? "Well, look, he was a southern gentleman who happened to do drugs. It was that simple. And he tried hard to get off them. One time we were going to a rehab and I said: 'I'm so tired of doing this.'"
Allman's drug use took a toll. In a November 2010 interview with Parade, she stated, "Gregory was a Southern gentleman who also happened to be a heroin addict. I kept going to rehab with him to help him try to kick drugs. It was very hard for him. Then Elijah was born, and a year later I left Gregory for good. As crazy as I was about him, I wasn't going to let him be around my kids." 
Allman passed away in 2017 at 69 following a battle with liver cancer. The day before his funeral, Cher tweeted a tribute to Allman, writing, "2day we were with our beloved Gregory, tomorrow we say goodbye. He was shy. He Was a KIND, LOVING man. The Sadness is immeasurable four all."