How Connie Chung Really Felt About Working With Bryant Gumbel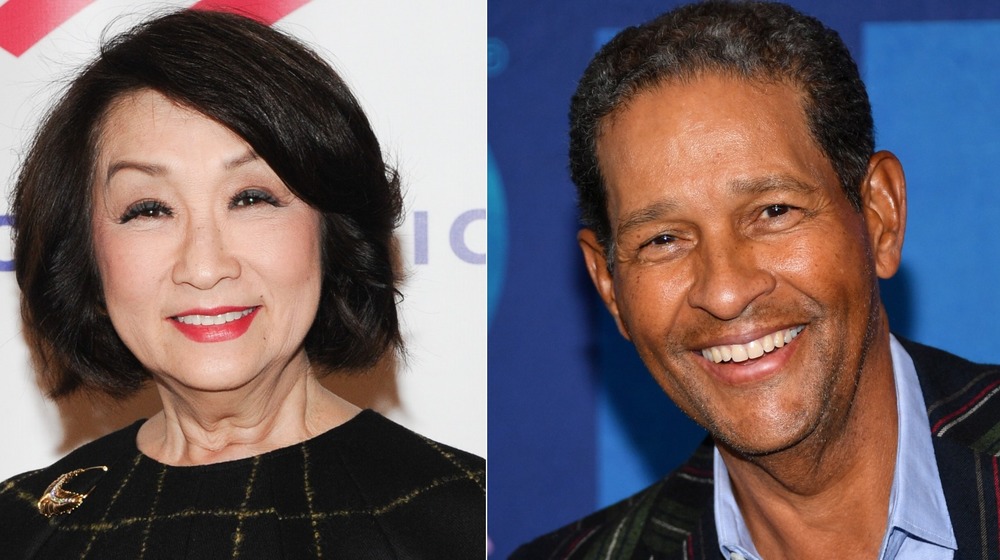 Daniel Zuchnik, Dia Dipasupil/Getty Images
Veteran journalist Connie Chung has had an impressive career anchoring and reporting for ABC, NBC, CBS, and CNN. Yet, when it comes to her past co-hosts, Chung has had less than ideal experiences.
The TV host revealed how she really felt about working with some of her popular male counterparts on Andrew Goldman's The Originals podcast, saying (via Los Angeles Magazine), "I didn't have a very good experience with a lot of male co-anchors, because they suffer from something called bigshot-itis." Chung didn't hold back explaining exactly what she means: "It's sort of delusions of grandeur and sort of narcissistic behavior and a feeling of inability to stop talking."
It wasn't just the men, however. Chung also divulged how toxic it was for her to compete with TV anchors Barbara Walters and Diane Sawyer when all three women worked together at ABC. "I thought, 'Oh, this is going to be great. It'll be three women who get along,'" Chung recalled. "I was just so stupid. I was always playing a game of whack-a-mole. I popped my head up and one of them would have a hammer and go whack, and put me down back in my little hole." Chung added that she wasn't even allowed to go after the same interviews as them.
It's not hard to believe that the hard evening news would be cutthroat, but what about her time hosting the Today Show with Bryant Gumbel? Chung revealed that he was not immune to "bigshot-itis." Keep reading to learn just what Connie Chung said. 
Connie Chung said Bryant Gumbel made her feel invisible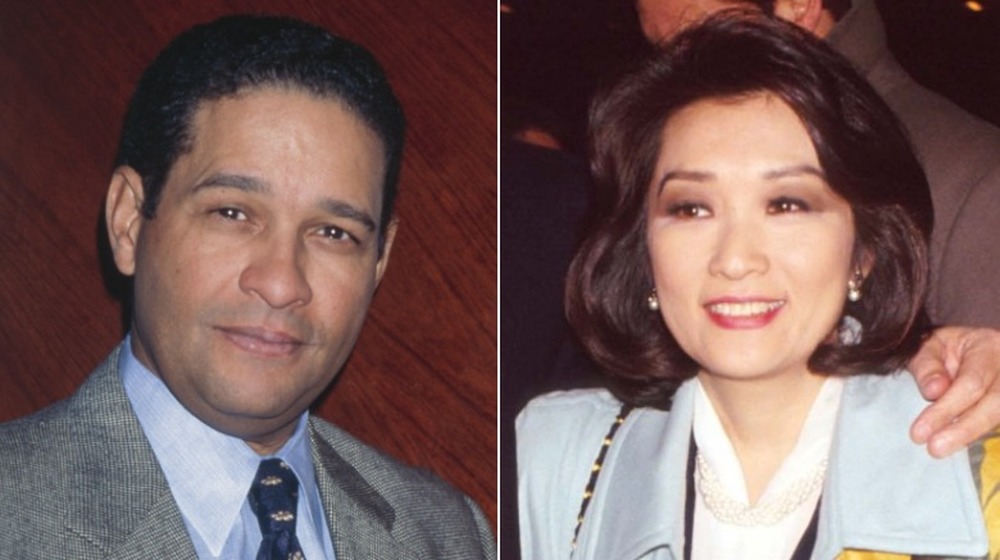 Michael Ochs Archives, Steve Allen/Getty Images
Connie Chung discussed, quite candidly, her former Today Show co-host Bryant Gumbel on The Originals podcast.
Chung, who is married to TV personality Maury Povich, would sometimes fill in for host Jane Pauley alongside Gumbel and according to Los Angeles Magazine, Chung remembers that during that time she didn't feel seen when she was with him or sometimes even acknowledged by him. She explained, "I'd be sitting beside him, but I was invisible, and we would see him at those same celebrity golf tournaments [as Trump.] And oftentimes I was invisible to him as well."
Yet unlike her other fellow anchors who she also dished the dirt on, Chung added seemingly good things about the former sportscaster. "In recent years he's become a different guy," she said. She also credits his wife for that change.  "He married a wonderful woman [Hilary Quinlan]," Chung explained. "She said, 'Whatever it is between the two of you, we're not doing that anymore.'"
Chung may have felt invisible in the past, but it's clear now she's ready to be seen and heard about her time in the TV news world.