The Truth About DaBaby's Retirement Plans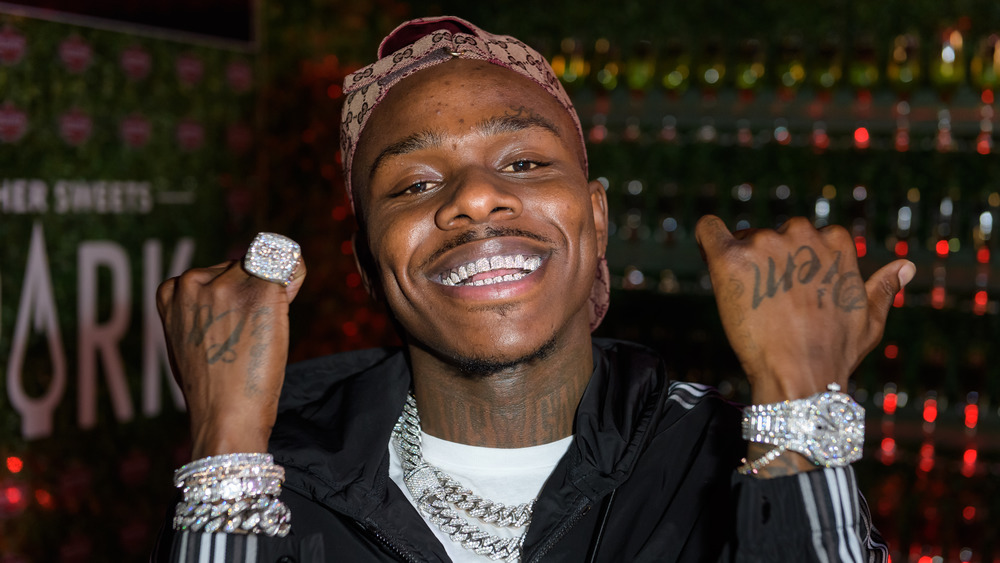 Jason Koerner/Getty Images
Within a year of mainstream fame, rapper DaBaby has enjoyed all of his success. The "BOP" rapper's 2019 debut studio album Baby on Baby peaked at No. 7 on the Billboard 200, while his second album KIRK, which dropped the same year, debuted at No. 1. While fans were already impressed with Baby's quick turnaround with his records, the rapper outdid himself with the release of his third LP, Blame It On Baby in April 2020. Following the tragic death of DaBaby's brother in November 2020, the rapper paid homage to the former with his My Brother's Keeper (Long Live G) EP.
Despite the hardships that DaBaby has faced during his career ascent, his freshman year in the rap game has been quite impressive. The rapper won three categories at the 2020 ASCAP Rhythm & Soul Music Awards, the BET Award for Best Male Hip-Hop Artist, and received four nominations for the 2021 Grammy Awards. While DaBaby's career is fairly fresh, he's already planning his exit. Read on to find out what DaBaby's retirement plans are.
Why is DaBaby planing to retire in five years?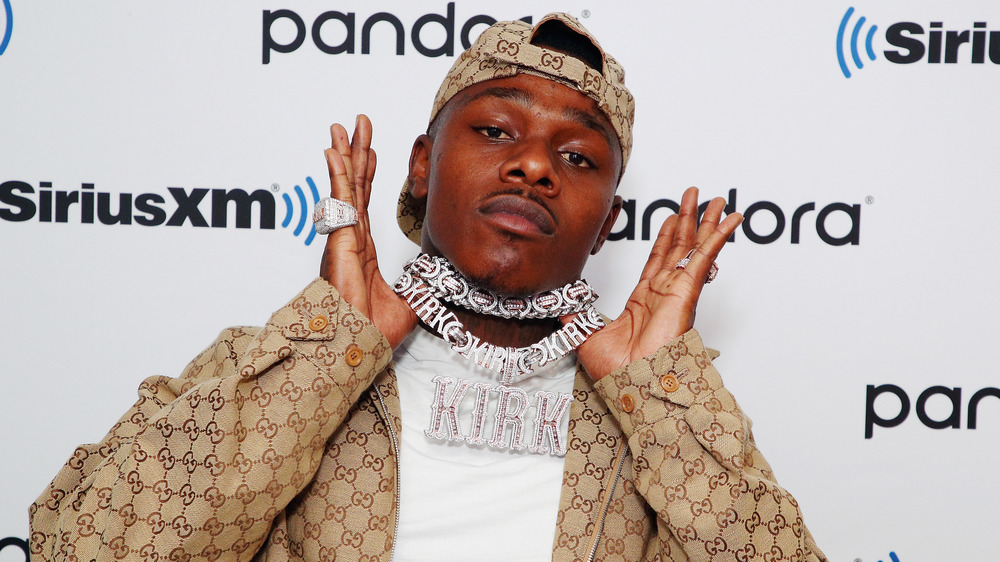 Astrid Stawiarz/Getty Images
We often hear the cliché question, "Where do you see yourself in five years?" In a December 2020 XXL cover story, DaBaby made his answer quite clear: "Five years, I'ma be retired in five years." Although the rapper plans to step back from the mic in a short amount of time, it doesn't mean that he's stepping away from music permanently. Instead, the "Rockstar" crooner intends to hone in on his entrepreneurial side. "I won't be rapping in five years," he continued. "I won't be rapping. I'll be creating other superstars."
DaBaby is well on his way to bringing his retirement plans to fruition. The North Carolina native founded his own imprint label Billion Dollar Baby Entertainment in January 2019 following signing a deal with Interscope Records, per Forbes. The rapper currently has five artists signed to him: his buzzing protégé Stunna 4 Vegas, KayyKilo, Wisdom, Rich Dunk, and DJ K.i.D. In the midst of his own career ascent, DaBaby is building his empire while developing his artists. "Billion Dollar Baby Entertainment, five years, definitely gonna be like one of the hottest labels in the game," the rapper told XXL. It sounds like DaBaby's got it all figured out!