Kendrick Lamar's Biggest Vice May Surprise You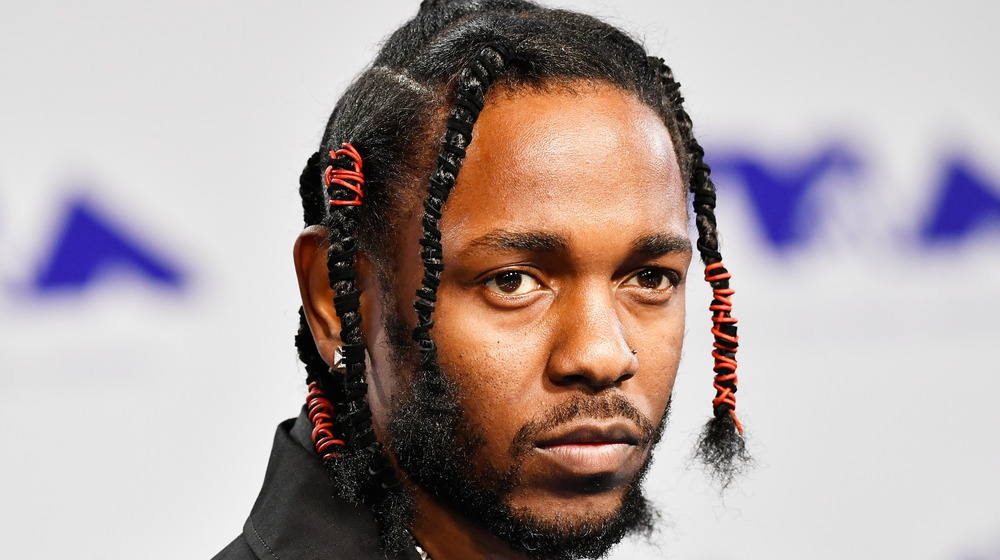 Frazer Harrison/Getty Images
Not to sound like we're not "Humble," but does any rapper come close to the talents of Kendrick Lamar?
Born Kendrick Lamar Duckworth, the Compton, Calif., musician knocked on the door of household fame with his second studio album, 2012's good kid, m.A.A.d city, and had arguably arrived by 2015's To Pimp a Butterfly. Weaving tales of his crime-infused childhood, as well as vivid explorations of the Black experience, his songs are poems set to beats. But don't take it from us. To Pimp a Butterfly earned a massive 11 Grammy nominations and five wins, including best rap album. And the song "Alright" has became the triumphant anthem of the Black Lives Matter movement. "It has a longer lasting impact because it was chanted by the people for whom the song was made," biographer Marcus Moore told People in 2020. Yup, his music is that resonant.
With his propulsive 2017 album DAMN serving as the cherry on top of his discography (so far), Lamar's songs are complex, and so seems the man himself. The Compton MC has lived a reclusive life, not unlike another lyrical genius, Frank Ocean. He keeps an extremely low profile and doesn't get caught up in partying antics like musicians often do once they find massive success. The cerebral rapper (he even won a Pulitzer Prize in 2018) obviously understands himself, what keeps him centered, and what his pet peeves are. Scroll down for the thing in life that gets on Lamar's nerves the most.
Kendrick Lamar gets frustrated by forgetting about loved ones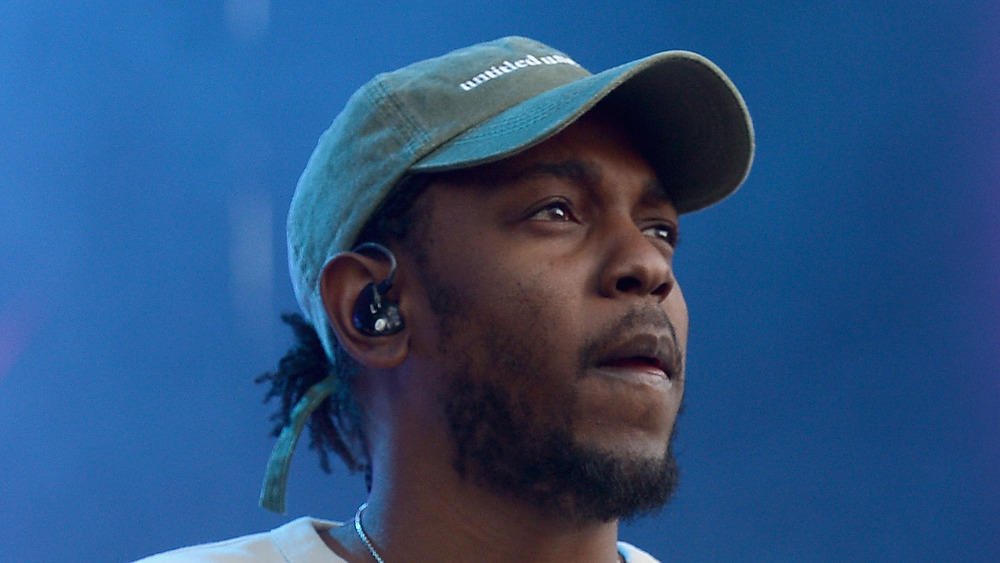 Gustavo Caballero/Getty Images
So what is Kendrick Lamar's biggest pet peeve? The rapper shies away from boasting about money, women, and drugs, calling doing so "corny." And generally, he stays away from the tabloids and noise, or tries to. 
In 2017, Rolling Stone said Lamar's "life as a rapper has turned out to be pretty sedate." So what's the star's biggest vice?  Losing that tranquil and relationship-based lifestyle by over-focusing on music. "My biggest vice is being addicted to the chase of what I'm doing," Lamar told Rolling Stone. "It turns into a vice when I shut off people that actually care for me, because I'm so indulged spreading this word. Being on that stage, knowing that you're changing people's lives, that's a high. Sometimes, when you're pressing so much to get something across to a stranger, you forget people that are closer to you. That's a vice."
These days, that balance doesn't seem to be a problem. Lamar got engaged to his love Whitney Alford in 2015 and they had their first child together in 2019, per Billboard. He recently purchased a $10 million Manhattan Beach, Calif., home to add to the portfolio. And though he hasn't put out a new album since 2017, it's always worth the wait with Lamar. 
"I drink casually, from time to time," he told Rolling Stone. "...Everybody's fun is different. Mine is not drinking ... I'm always thinking. I'm always meditating on the present or the future."