Lindsey Pelas Reveals Her Thoughts On Melania Trump - Exclusive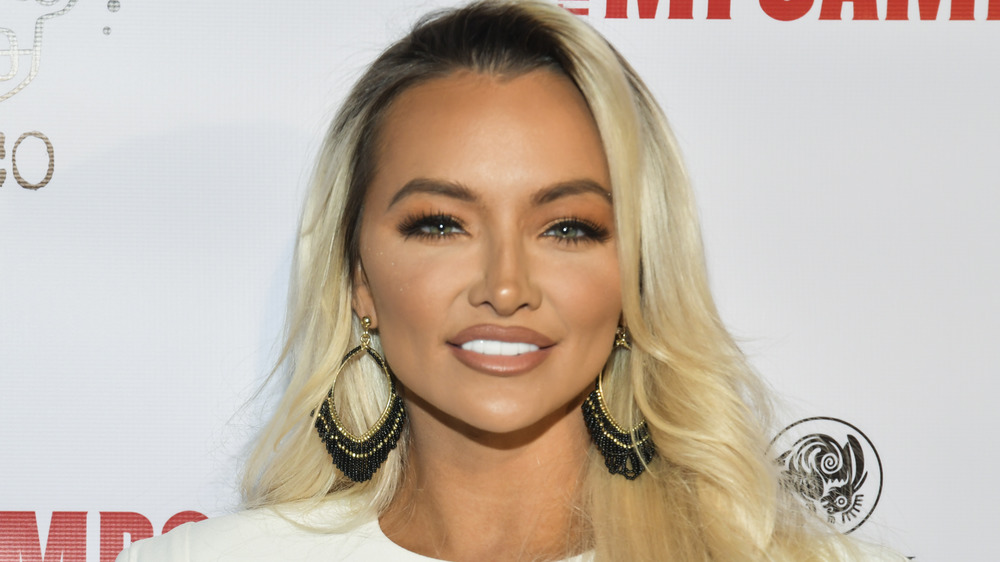 Rodin Eckenroth/Getty Images
Lindsey Pelas and Melania Trump have something in common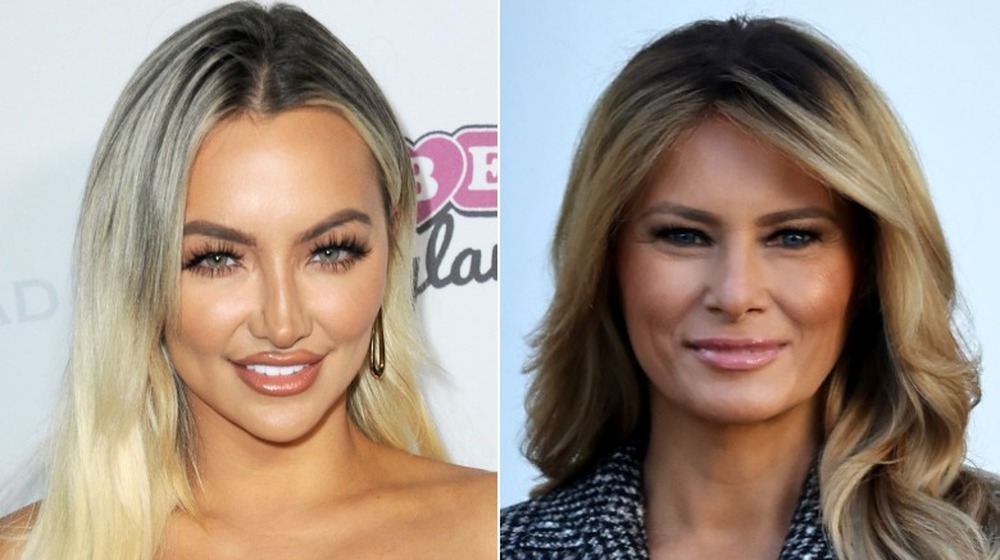 Albert L. Ortega, Chip Somodevilla/Getty Images
As of this writing, Lindsey Pelas' Melania Trump cosplay has over 100,000 likes on Instagram, proving that fans were most definitely ready for this crossover. That being said, when asked for her thoughts on the Trumps, Pelas told Nicki Swift: "Oh my gosh, I have so many thoughts, but God, I would just like to leave those in 2020." Reflecting on the tumultuous year that was 2020, Pelas explained, "I miss the days where people kind of cared a little bit less." However, if there's one aspect of politics that Pelas is ready to talk freely about, it's the first ladies. "... [A]s far as the first ladies are concerned, political views aside, I really like first ladies ... I'm very interested in them."
And while Pelas isn't about to publicly pick a side in the presidential debate, she's quick to point out the interesting commonality she has with Donald Trump's wife. "I'm interested in Joe Biden and I'm interested in Melania Trump," she said. "I think they both play fascinating roles. And what I really did like about Melania, I liked that she was a glamour model. She has photo shoots just like me and I couldn't sit here and see that and think, 'Well, that isn't a progress in some way.'" 
Does that mean we might see Pelas in the White House one day? Only time will tell.