Why Halsey Is Apologizing For Sharing A Photo Depicting Her Eating Disorder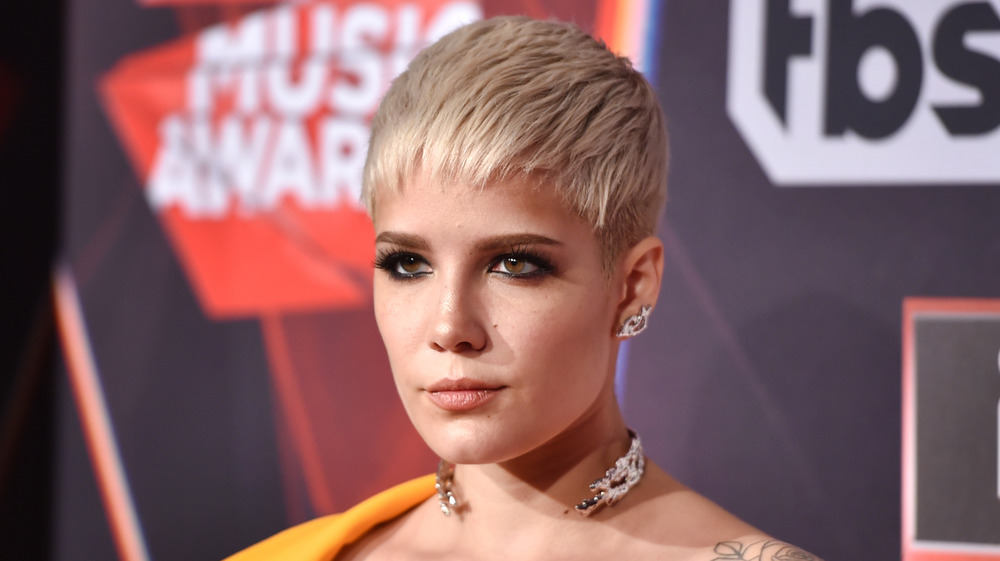 Alberto E. Rodriguez/Getty Images
Some stars prefer to keep their personal lives private, which is totally understandable. On the other hand, there are other well-known figures who are willing and able to open up about the hardships they've been through. That includes celebrities like Demi Lovato, Kesha, and Zayn Malik, who have all been honest about dealing with eating disorders. Halsey has also shared with her fans that she's dealt with the same struggles, which is why she was willing to be honest about what she's been through when a social media follower asked about a time in her life that was difficult to endure.
In December 2020, many Instagram users were participating in a trend that involved asking their followers to request specific photos. When someone asked Halsey to share an image of the star at her "lowest point," the singer "responded to the request by sharing a [now-deleted] selfie she snapped in the mirror, which showed her going topless and looking very thin," according to Just Jared.
Halsey captioned her IG Story with "TW [trigger warning]: ED [eating disorder], ask for help." However, some of the star's followers were still upset by what they had seen, which led to the singer apologize for what she had done for a very specific reason.
Halsey realized why sharing her selfie should have been done differently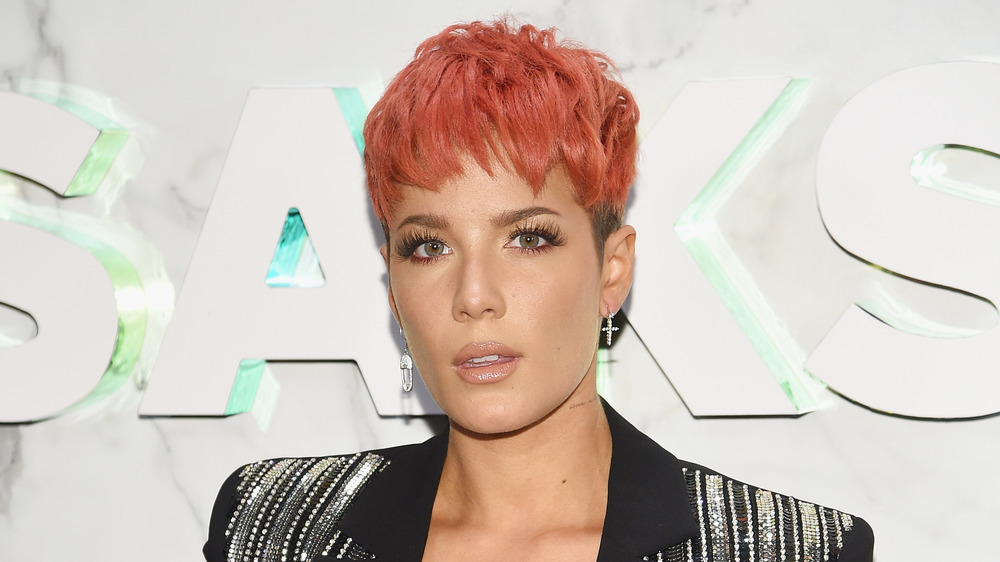 Dimitrios Kambouris/Getty Images
Halsey has every right to be open and honest about what she's been through when it comes to the eating disorder she's faced. However, she was also willing to admit that she made a mistake when she posted an image of herself in the midst of her battle — not because of the image itself, but rather, because of how she shared it. "TW: disordered eating," Halsey began a tweet that she sent out on Dec. 28, 2020. "I am very sorry for posting a photo of myself depicting my struggle with ED without a sufficient trigger warning. I was very nervous to post it and didn't think properly. I had positive intentions. I would never want to harm someone who shares my struggle."
Halsey continued in another tweet, writing that she was going to "log off" because, at the time, she wasn't "emotionally equipped to handle" the reactions and responses to her post. While it's important that Halsey acknowledged the potential misstep she had taken, it's just as important to take care of herself. Be well, Halsey!
If you or someone you know is struggling with an eating disorder, please contact the National Eating Disorder Association's Helpline at 1-800-931-2237 or chat with one of their helpline volunteers on NEDA's website.