The Truth About Justin Bieber Becoming A Minister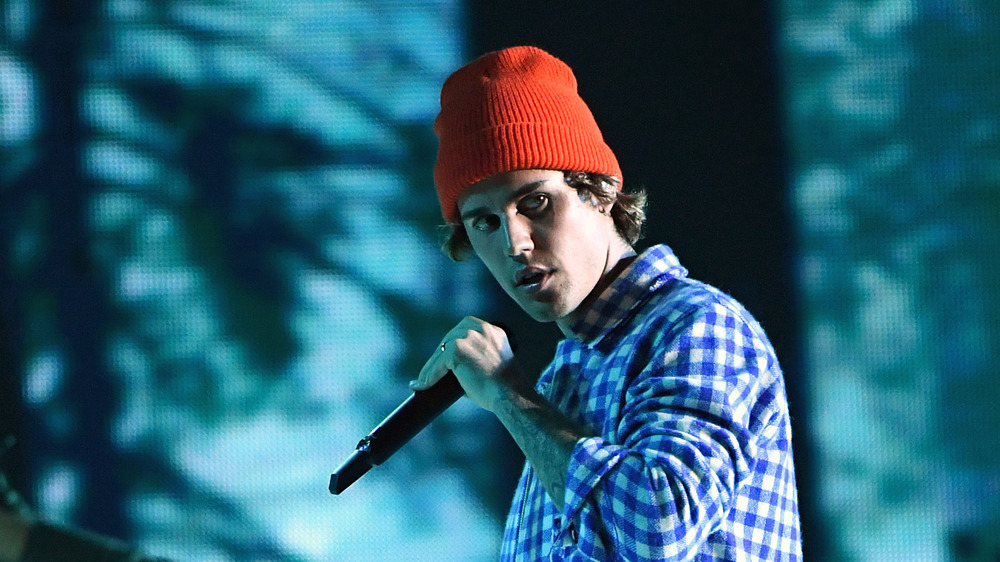 Kevin Mazur/ama2020/Getty Images
For fans and followers of Justin Bieber, it's a well-known fact that the singer has a long-held relationship with a particular brand of evangelical Christianity, dating as far back as 2014. But as of December 2020, it looks like his investment in his faith has reached a higher degree: a desire to not only listen to sermons on any given Sunday, but to deliver them himself.
According to a source in OK! magazine's exclusive published on Dec. 30, 2020, Bieber's desire to study ministry stems from a belief that the Hillsong megachurch played a primary role in pulling him through his past behavior — a period that was marked by drug use, run-ins with the law, and public misconduct. "Justin has never felt happier or healthier, and he says he owes it to the church," the insider purportedly close to Bieber told the tabloid OK! (via Daily Mail). Though the source also clarified that Bieber has no plans to abandon his career in music, they added that the performer "feels there's a bigger calling out there for him," and he "wants to be a full-fledged minister next year."
Though Bieber's interest in pursuing ministry might seem like a logical next step to those familiar with his faith-based interests, the fact that the "Boyfriend" singer is supposedly studying through Hillsong in particular may be surprising to some — especially considering a major controversy that rocked the megachurch throughout the past year. 
Justin Bieber's affiliation with Hillsong comes with controversy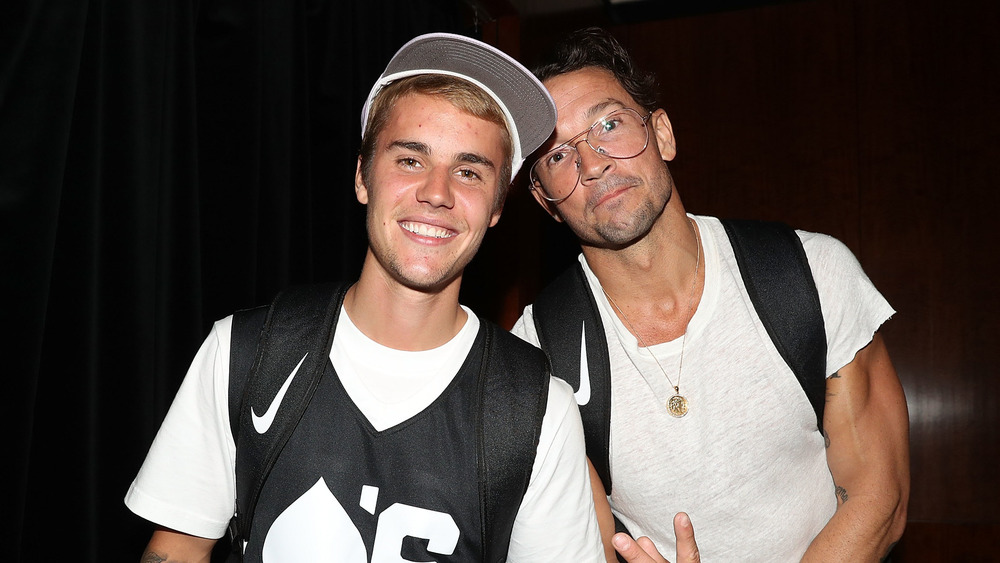 Shareif Ziyadat/Getty Images
While Justin Bieber's supposed calling to study ministry might be unsurprising to many — especially considering how he began publicly affiliating himself with Hillsong, and more prominently, former church leader Carl Lentz (pictured above) as far back as 2014 — the idea that he plans to do so through Hillsong, indeed, is. The reason? The singer supposedly cut ties with the megachurch in 2019.
According to a November 2020 article published by Page Six, an anonymous source close to Bieber's inner circle disclosed that Bieber began to gravitate toward another Christian spiritual leader, Judah Smith, and his own megachurch, Churchome. That change was due to a combination of Lentz's increasingly concerning behavior and possibly using Bieber's celebrity status for his own personal gain.
Though the insider didn't mention it outright, Lentz as a figure at Hillsong — including his abrupt recent departure from the megachurch — comes laden with his own set of controversies. As multiple news outlets reported in November 2020, Lentz was fired from his leadership position after it was revealed the then-pastor was embroiled in a number of extramarital affairs. The New York Times also noted in a December 2020 write-up on Lentz that at least one Hillsong congregant accused the church leader of "inappropriate" behavior with women as far back as 2017. Though, per NYT, there was "no evidence to substantiate the allegations" at that time.