Why Fans Aren't Impressed With Harry And Meghan's New Podcast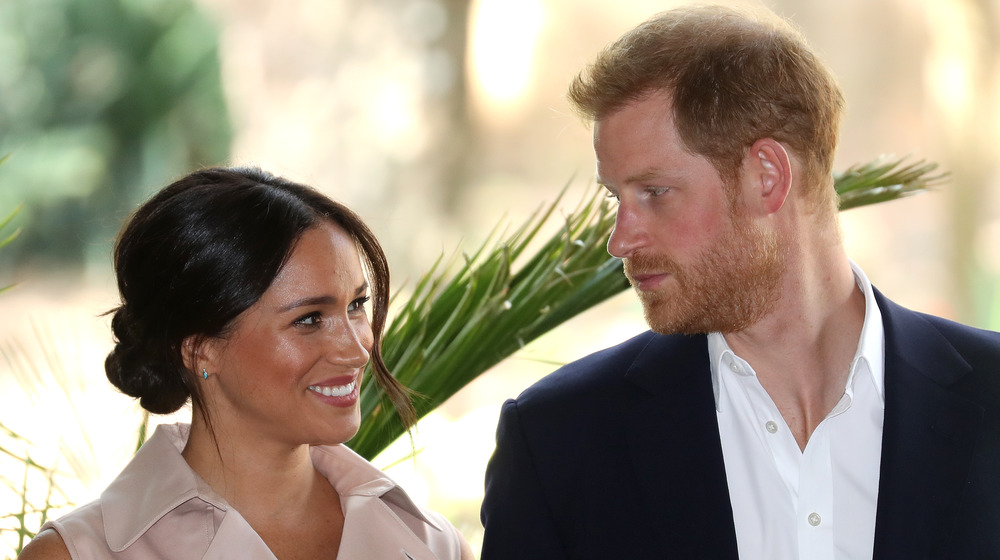 Chris Jackson/Getty Images
Prince Harry and Meghan Markle went through some unprecedented changes in 2020. They started 2020 off by dropping a major bombshell that they were resigning as senior members of the British royal family and becoming financially independent. By March 31, the couple officially gave up their royal duties and began their new life with son Archie. That new life included a move to Canada away from Harry's family, followed by another and a permanent move to Los Angeles, Calif., from where Markle hails. This, of course, all happened during the coronavirus pandemic.
Harry and Meghan's plan to be financially independent and pay back the millions of taxpayer dollars used to renovate their former U.K. home was hindered, though, because of the coronavirus pandemic. The couple had signed with the New York-based Harry Walker Agency, a group that represents Oprah Winfrey and former presidents Barack Obama and Bill Clinton in their public speaking engagements in hopes of scoring some high-paying deals, per The Los Angeles Times. The famous couple has made a few virtual appearances, but for the most part, public speaking is not in high demand due to the pandemic. 
So, Harry and Meghan have ended 2020 by turning to other sources of income in the form of a multi-million dollar deal with Netflix and a podcast on Spotify. The first episode of the new show debuted on Dec. 29, 2020, but unfortunately, fans weren't impressed. Here's why.
Fans claim Harry and Meghan's podcast is hypocritical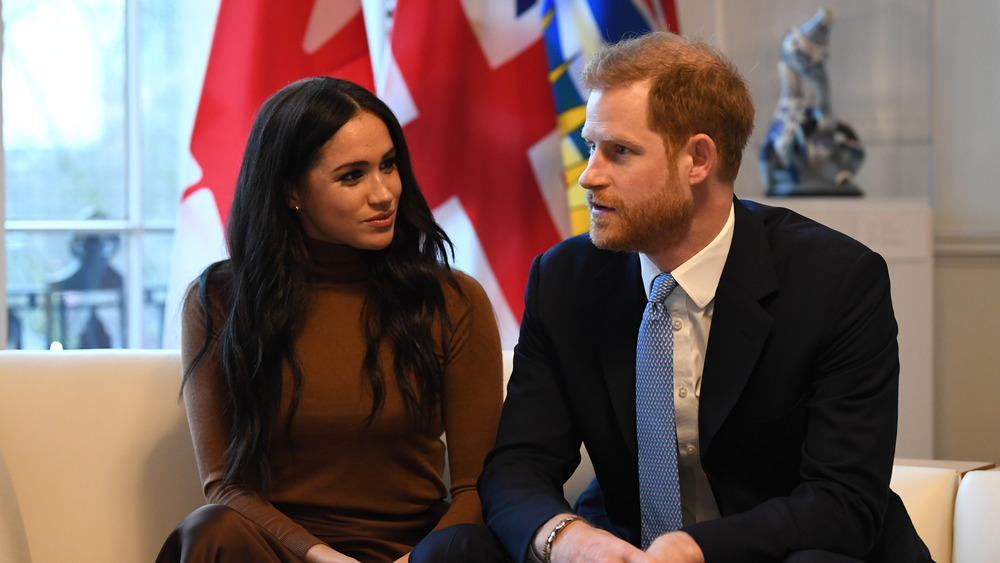 Wpa Pool/Getty Images
Prince Harry and Meghan Markle's first episode of their Archewell Audio podcast is a holiday special with celebrity guests like Sir Elton John and James Corden. The episode's purpose is to "reflect on the year, speak openly about the power of compassion, and toast to a hopeful 2021." The premise of the episode seems innocent enough, but royal or ex-royal, someone is going to find something to get mad about, and they certainly did.
Harry and Meghan's first episode on Dec. 29, 2020, explored mental health and mindfulness, per the Daily Mail, and ended with a surprise appearance by their son, Archie. Although many fans get excited at any sight of the young Windsor, others have pointed out that bringing Archie onto the podcast, during which the eager parents encouraged him to wish everyone a Happy New Year, went against their ongoing plea for privacy. "Can h&m spell hypocrisy?" one Twitter user fumed. "Having pleaded for privacy for themselves and their child what do they do? Put Archie centre stage in their first podcast!" another person slammed. It's no secret that Harry and Meghan desire to live a more private life, but others have pointed out that moving to paparazzi-filled Los Angeles shows otherwise.
Archie's voice wasn't the only sound ruffling the feathers of the podcast listeners. Keep reading to learn why fans were questioning Harry's voice in his new podcast.
Is Prince Harry ditching his signature accent?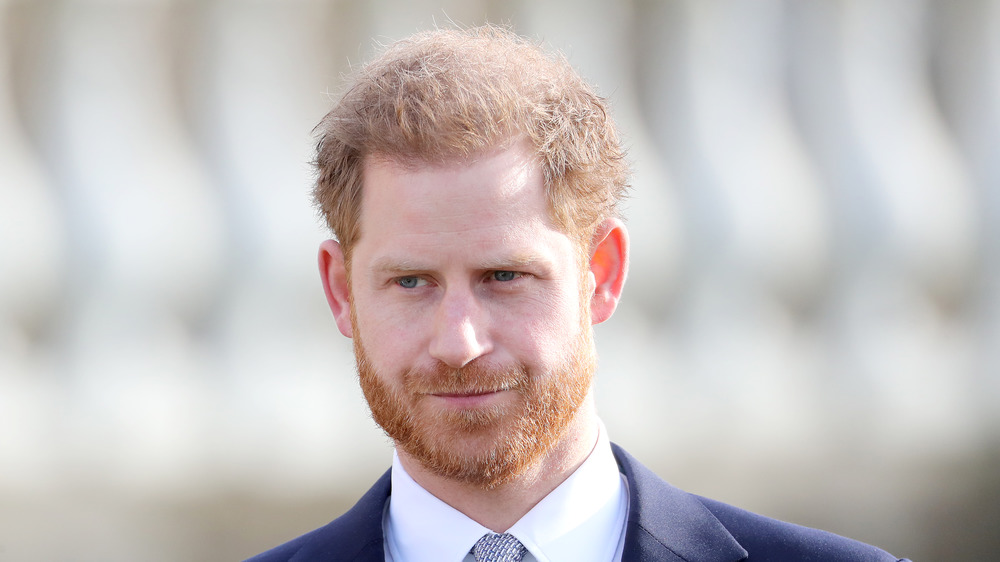 Chris Jackson/Getty Images
According to body language expert Judi James, Prince Harry seems to be moving away from his proper British accent for a more "slurring mid-Estuary" dialect in the Archewell Audio podcast, the Daily Mail's Femail reported. "'He says they 'wanna' honour rather than 'want to' and he pronounces the word 'look' more like 'luck,' both of which would probably sound right in the Queen Vic in EastEnders," he told the outlet. "Although his 'meaningful our connections' appears to have more of a US twang," he added. James suggested that the accent is meant to parallel Harry's new podcast persona as he and Meghan Markle continue their rebranding outside of the British royal family.
Some listeners didn't take to this new version of Harry, with one claiming he "doesn't know who he is," and that he is being molded by his wife. Another person called Harry's evolving accent an "embarrassment."
Meanwhile, the podcast didn't perform too well on the Spotify charts, originally debuting at No. 17 and below a podcast meant to help people fall asleep to whale noises, the Daily Mail. As of this writing, the podcast eventually worked its way up to the seventh spot.