The Scary Reason Isla Fisher Almost Drowned While Shooting A Scene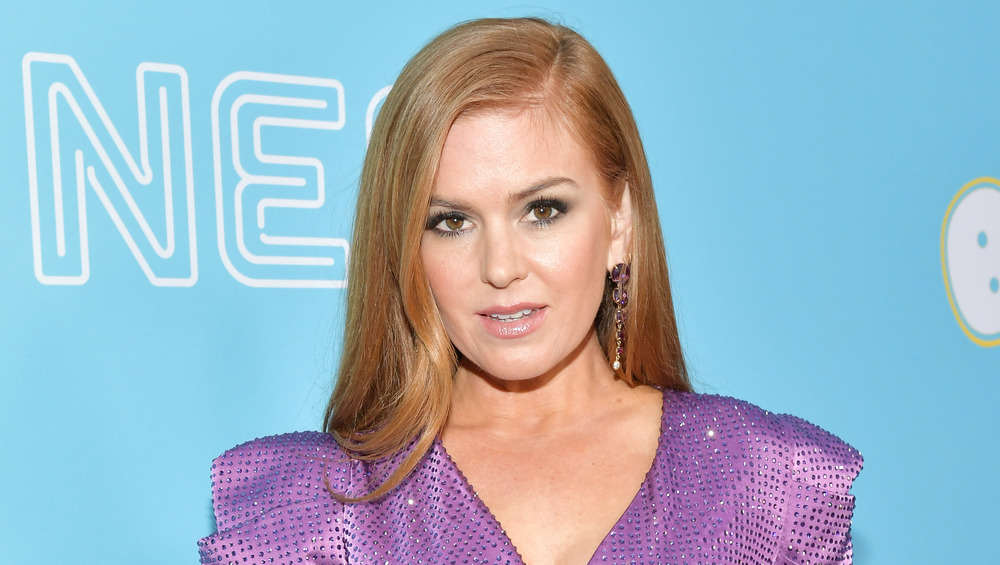 Amy Sussman/Getty Images
Isla Fisher was lovingly dubbed "the bride of Borat" by Jimmy Kimmel on Jimmy Kimmel Live thanks to her amazing and sometimes odd marriage to Sacha Baron Cohen.
Despite her famous and notable marriage, however, Fisher is an interesting person all her own. For one, she has a really strange skill no one saw coming. She and Cohen also have a substantial net worth thanks to years of acting. Plus, on the note of celeb lookalikes, Fisher also bears an uncanny resemblance to this one star and has several running jokes about it.
Yet, while Fisher and Cohen have risen to fame thanks to their amazing movies, Fisher actually will not visit Cohen on set. The reason for this decision is that it is a real event, to say the least. As she told Kimmel in the same interview, "I get there and over the walkie-talkie, I just sort of hear muffled voices and then, 'The police, the police are coming, get out of here! He's going, he's gone, get security!'" Fisher said she had to get in a different van and follow her husband while the police chased him.
But it's not just Cohen's film sets that prove dangerous. In fact, Fisher almost drowned while filming a movie of her own. Here are the details.
Isla Fisher's handcuffs got tangled while she was filming a water torture cell trick
While Isla Fisher was filming the 2013 film Now You See Me, she faced a near-death experience. Fisher was playing the character Henley Reeves, who is a magician famous for also being an escape artist. According to Showbiz CheatSheet, her character mirrored several tricks favored by the illusionist Harry Houdini. One of the most popular tricks used was the "water torture cell trick," so Fisher dropped into a tank of water while handcuffed with the aim of (obviously) escaping.
In an interview with the Daily Mail, Fisher explained that there were safety precautions in place, like a safety button to drain the water quickly and there was also a diver waiting on set with an oxygen tank. But when Fisher entered the tank, her chains got tangled and she could not reach the safety button. To make matters worse, she was in a panic, trying to signal to the diver that she was in trouble, but her character is supposed to appear panicked, so everyone thought she was acting.
Thankfully, things worked out in the end. Fisher said: "Luckily, I managed to get free and stay level-headed and got out before it went even more horribly wrong." Sheesh! Sounds like a scary day at work, to say the least!