The Untold Truth Of Dr. Dre's Children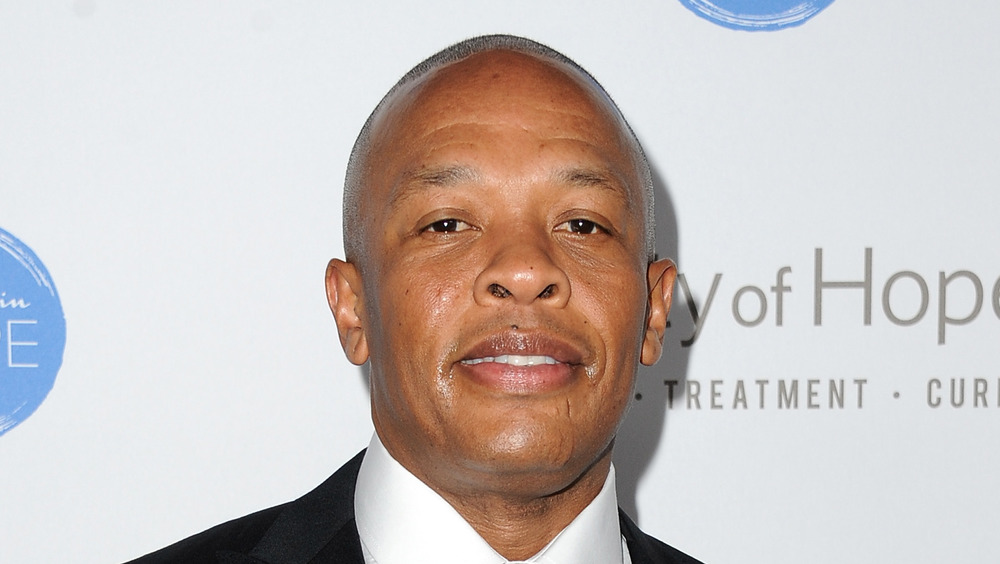 Angela Weiss/Getty Images
Music legend Dr. Dre (real name: Andre Young) is on everyone's mind, especially his children's, after he suffered a brain aneurysm on Jan. 4, 2021, per TMZ. He was rushed to Cedars-Sinai Medical Center in Los Angeles, and, as of Jan. 6, the rapper remains in the facility's ICU and is in "stable condition and is lucid," according to the outlet.
The music icon also addressed the state of his condition on Instagram on the evening of Jan. 5, writing, "Thanks to my family, friends and fans for their interest and well wishes. I'm doing great and getting excellent care from my medical team. I will be out of the hospital and back home soon. Shout out to all the great medical professionals at Cedars. One Love!!"
Dre isn't exactly out of the woods yet, and many fans remain worried about his condition. It's fair to assume the record producer's nine children were as equally concerned — however, as of this writing, they have yet to speak out about their father's condition. In the meantime, let's take a look at the rapper's large family.
Dr. Dre was young when he became a dad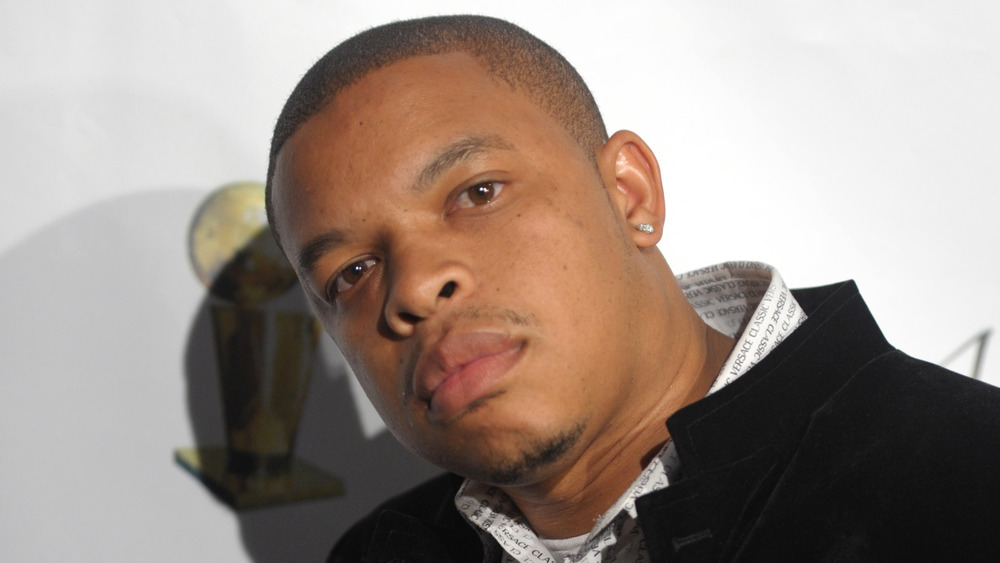 Kirby Lee/Getty Images
The iconic rapper might be known for making great music, but Dr. Dre has also made some pretty incredible babies, and just like in his career, he started very young. The producer became a father when he was just 16 years old, with his former girlfriend Cassandra Joy Greene giving birth to a son named Curtis (pictured above). Curtis was raised by his mother and didn't know of his famous father until he turned 12, as he told XXL Mag. He met his dad for the first time when he was 20. The two seem to be on good terms today, and Curtis even followed in his father's footsteps and is a rapper under the same Hood Surgeon.
Two years after his son's birth, Dre welcomed a daughter, La Tanya Danielle Young, with ex-girlfriend Lisa Johnson. In December 2020, La Tanya told the Daily Mail she hasn't spoken to her father in 17 years and claimed he doesn't help her financially although she's suffered tough times. In addition to La Tanya, Dre had two more daughters with Johnson named LaToya and Ashley.
After Dre's relationship with Johnson fizzled, he went on to have another son, Andre Young Jr., with Jenita Porter. In 2008, Andre Jr. died of a drug overdose at just 20 years old, according to The Sun. "Dr Dre is mourning the loss of his son Andre Young Jr. Please respect his family's grief and privacy at this time," Dre's representatives said in a statement at the time.
Dr. Dre's long-term relationships brought more kids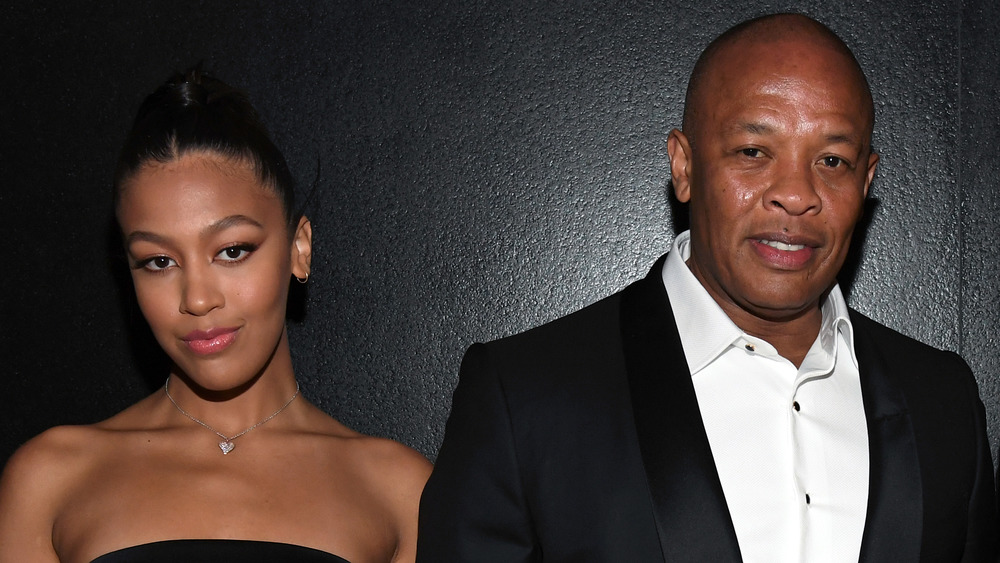 Frazer Harrison/Getty Images
Dr. Dre continued to expand his brood as his relationships started to mature. The rapper was in a nine-year romance with R&B singer Michel'le Toussaint, and together they had a son named Marcel Young, who appears to keep a low profile. Toussaint told TV One (via Eurweb) about her children's fathers, including Dr. Dre, "They are great fathers and they are there for them. It's not always monetary. It's about being there." 
In 1996, Dre married Nicole Young, and the pair welcomed three children — a son named Truice and daughters Truly (pictured above) and Tyra. After over 20 years of marriage, Nicole filed for divorce from the artist in June 2020, and the pair have been in a financial battle ever since, with Nicole demanding $2 million a month in spousal support despite their prenup. Aside from their parents' drama, their kids seem to be doing all right. Truice graduated from the University of South Carolina in May 2020 and while Truly is studying film at another USC, the University of Southern California, per The Sun. As for Tyra, she's been working as an actress and producer, according to her IMDb profile.
All in all, it's clear Dr. Dre has a large family and is surrounded by a lot of love.