Will Bachelor Nation's Wells Adams And Actress Sarah Hyland Elope?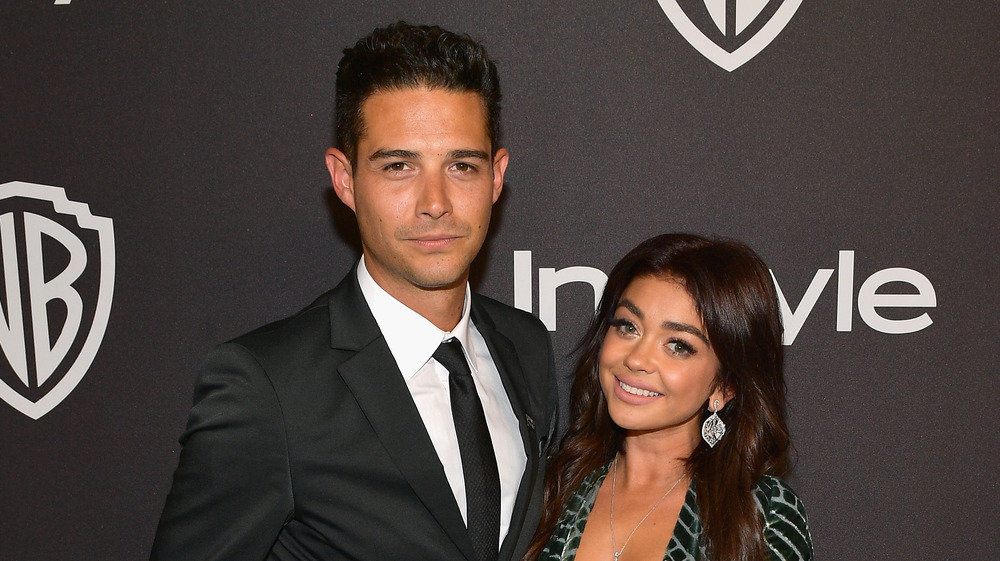 Matt Winkelmeyer/Getty Images
Bachelor Nation's Wells Adams and Modern Family actress Sarah Hyland are just one of the thousands of couples who had to postpone their wedding due to the coronavirus pandemic. Wells proposed to Hyland on a beach in July of 2019 and they planned to make their union official the following year. That, of course, was before the world was struck by a pandemic that caused months of economic and social shutdowns.
Their planned Aug. 8, 2020 wedding day came and went, and the couple is still waiting to tie the knot. Instead of marrying in a socially distanced wedding, Wells and Hyland postponed their nuptials and spent their would-be wedding day at a winery with a few close friends. "A couple, a pandemic, & a postponed wedding: A series. We were supposed to get married today. Instead... we took pictures and drank wine. I love you to Pluto & back @wellsadams," Hyland wrote on Instagram.
While the first rounds of coronavirus vaccinations are being administered at the time of this writing, there is still no telling when people will see any sort of normalcy return to their daily lives. Consequently, Wells and Hyland, who have been together since 2017, are getting a bit antsy to make their life together official, with Wells even hinting at a possible elopement. Keep reading to learn more about the couple's evolving wedding plans.
Wells Adams says the couple may have to get creative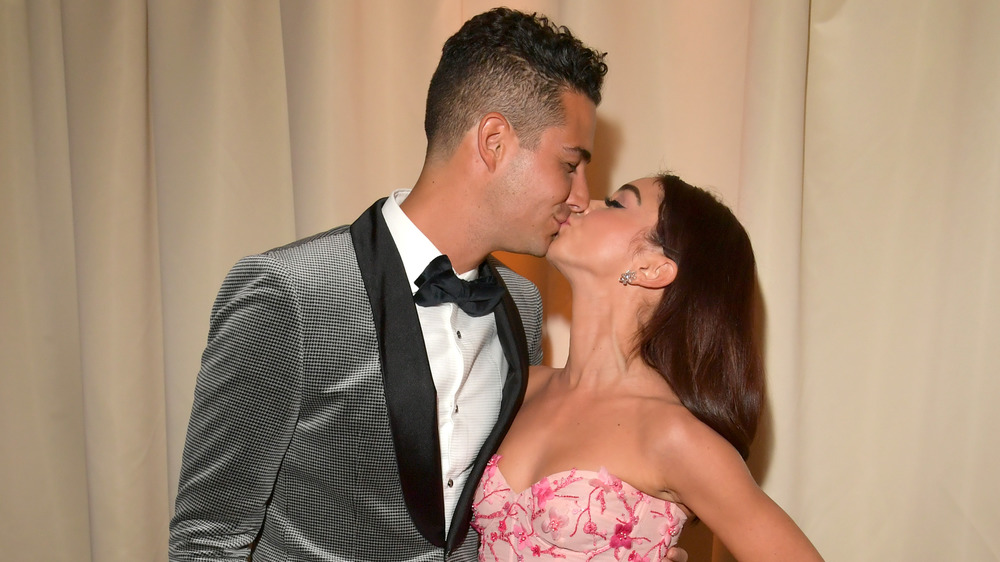 Lester Cohen/Getty Images
Wells Adams joined Bachelor Nation's Tayshia Adams and Joe Amabile on their Click Bait podcast on Jan. 7, 2021 and opened up about his ever-changing plans to wed Sarah Hyland. "We have to be super careful about the pandemic, more so than most people our age," Wells explained. Hyland is immunocompromised, and therefore is at higher risk for COVID-19. She has undergone two kidney transplants, the last one in 2018, and has to take medicine so her body can handle the foreign organ.
"We had to push it the first time around. That was tough," Wells said of his wedding plans. "The thought was to push it to this year." However, with so much uncertainty still surrounding the coronavirus and what the rest of 2021 will look like, Wells is starting to look for alternate options. "If this thing continues and we're not able to do it, we'll do a courthouse," he said. "I'm really pushing for Vegas — powder blue suits, Elvis officiant."
With all the uncertainties looming in his future, there is one thing he knows for sure: He will make Sarah Hyland his wife in 2021. "We're getting married this year," Wells confirmed. "I just don't know how this looks."