Why There Were Only Two Sex And The City Movies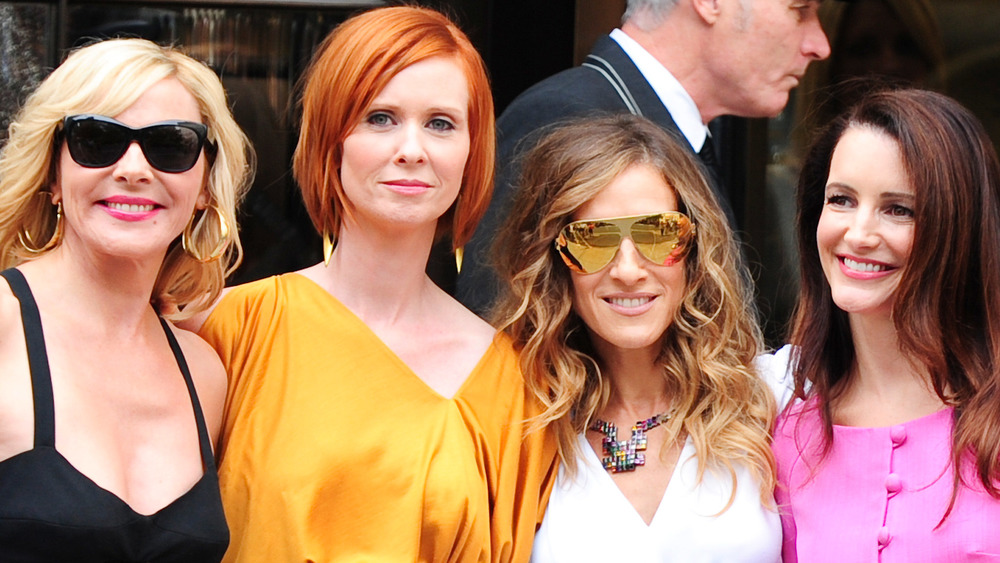 Ray Tamarra/Getty Images
HBO Max has announced plans for a new installment of Sex and the City and just like that, fans are already beyond excited to catch up with their favorite ladies.
The groundbreaking sitcom was a huge success for HBO when it ran for six years between 1998 and 2004. And like a lot of popular TV shows, it spawned two movies, appropriately titled Sex and the City and Sex and the City 2.
For such a beloved franchise, there were of course talks of more films ahead of the TV revival but none ever came to fruition. A third film was even in the works before it officially got shelved by the studio in 2017.
SATC star Sarah Jessica Parker expressed her disappointment to Extra in 2017, saying, "I'm disappointed. We had this beautiful, funny, heartbreaking, joyful, very relatable script and story. It's not just disappointing that we don't get to tell the story and have that experience, but more so for that audience that has been so vocal in wanting another movie."
If audiences were so vocal about wanting another film, we couldn't help but wonder, why were there only two Sex and the City movies?
Sex and the City 2 was panned by critics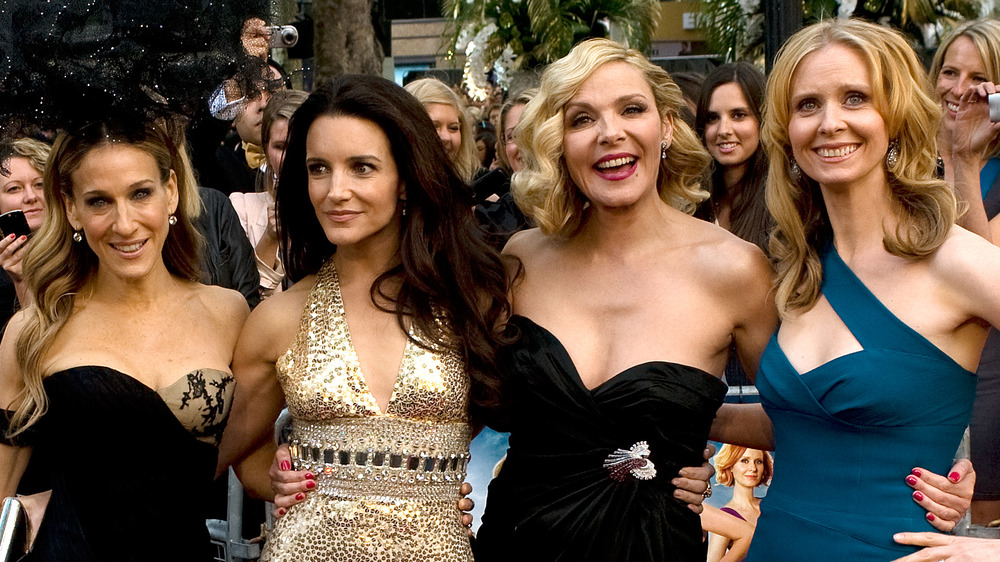 Samir Hussein/Getty Images
While the last Sex and the City movie was a commercial success, Sex and the City 2 was panned by critics, largely due to it being set in the United Arab Emirates.
According to The Atlantic, which collected all of the terrible reviews in one place, famed movie reviewer Richard Roeper said, "the movie goes from boring to lame and cartoonishly offensive and just ridiculous."
Other reviews that The Atlantic pointed out were even harsher. Variety called it "more condescending than stirring," while USA Today accused director Michael Patrick King of "mocking religious beliefs and making Carrie and her friends appear insensitive." Salon's review didn't hold back either, with their critic writing, "It's hard to overstate the offensiveness of the fabulous four's exquisitely tone-deaf trip to Abu Dhabi."
So it's clear the franchise missed the mark on the second film. A sentiment not lost on SATC star Sarah Jessica Parker. She acknowledged the criticism at Vulture Festival in 2017 (via Vanity Fair), saying, "I understand, I actually get it. I can see where we fell short on that movie, and I'm perfectly happy to say that publicly."
She did point out that fans loved seeing the fab four back together again, despite the reviews. "I will say, I also understand how much frickin' money it made. I feel like that is forgotten in the discussion," she added.
Money aside, it was not enough to convince one of the stars to come back the franchise and reprise their role.
Kim Cattrall refused to do another Sex and the City movie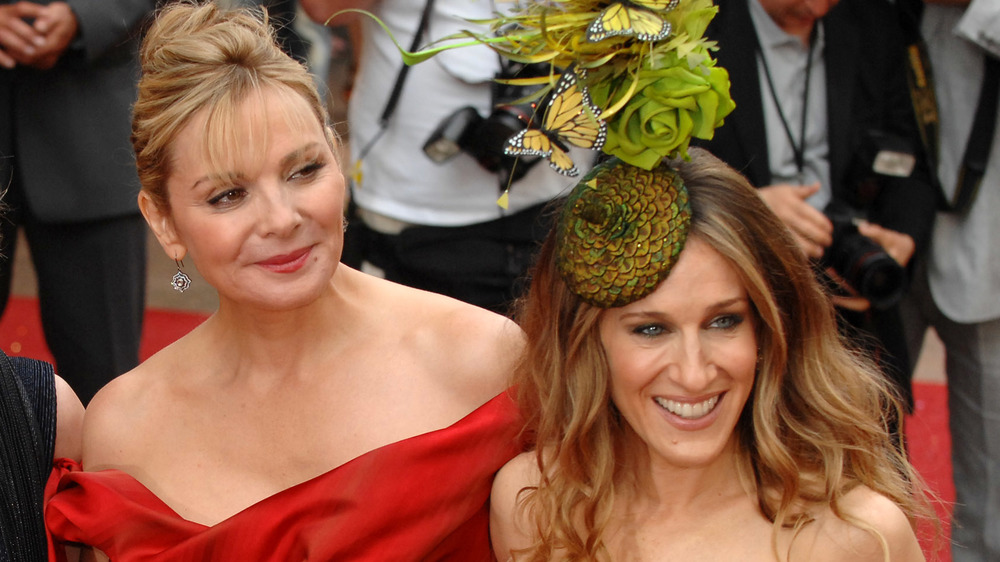 Samir Hussein/Getty Images
While it's no secret now that Kim Cattrall will not be returning for HBO Max's Sex and the City revival, she also turned down a third movie where she would have reprised her role as the fan-favorite Samantha.
When asked about doing another film in 2017, she told Piers Morgan (via Elle) that her answer was no and that it was "a clear decision, an empowered decision in my life to end one chapter and start another." She also told The Guardian in 2019, that "it was a blessing in so many ways but after the second movie I'd had enough."
Cattrall also fueled the rumors of a feud with star Sarah Jessica Parker, which may have been another reason she didn't want to return for a third film. She told Morgan she's "never been friends" with her costars, and when it came to Parker, she added, "I really think she could've been nicer. I don't know what her issue is."
Having a major character like Samantha not involved makes sense as to why they decided to not go ahead with a third movie. Yet it seems like the creators of the HBO reboot And Just Like That are willing to continue the story without her.
In fact, Parker even commented on the decision to move forward without her, writing in her Instagram comments, "Samantha isn't a part of this story. But she will always be part of us."