The Real Reason For The Backlash Against 'Slow Down' By Why Don't We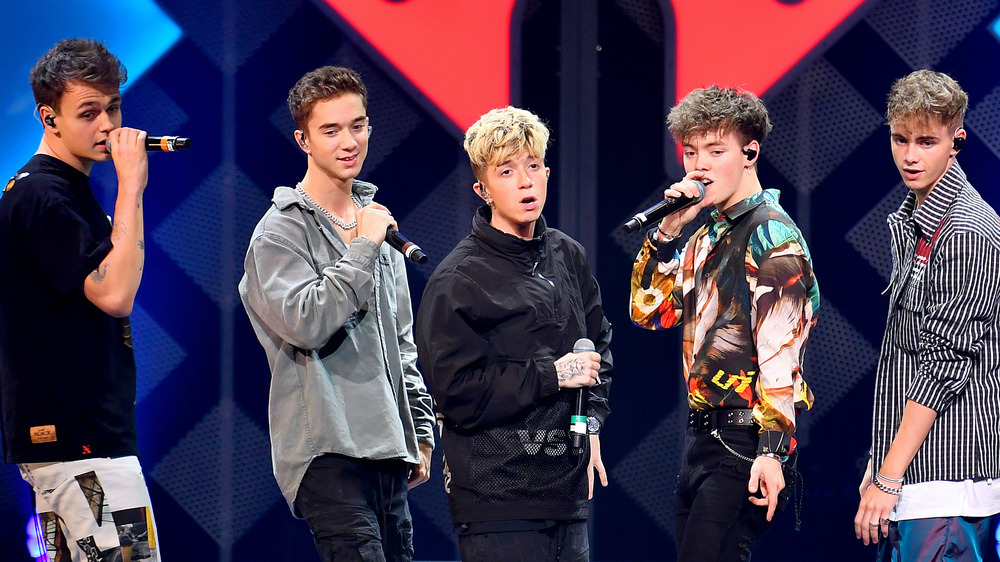 Larry French/Getty Images
The wildly popular boy band, Why Don't We (made up of Corbyn Besson, Jack Avery, Daniel Seavey, Jonah Marais, and Zach Herron), cemented their fame following the January 2021 release of their second studio album, The Good Times and the Bad Ones.
Following a whirlwind tour, the band decided to go on a three-month break at the end of 2019, but thanks to the COVID-19 pandemic, that short stint snowballed into over eight months off, per The Straits Times. They broke their social media silence and started the viral hashtag #WhereIsWDW before releasing "Fallin" (Adrenaline) in September 2020, the lead single off their forthcoming album. In December 2020, they treated fans to another song off their second album. This was the smooth-sounding "Slow Down," which featured production from Travis Barker and was accompanied by a video that showed the group hanging out by the pool and going for long rides on a hot summer night.
Smashing Pumpkins fans would recognize the melody of "Slow Down" as sounding eerily similar to the rock group's single "1979" from their 1995 album Mellon Collie and the Infinite Sadness. In an interview with PopBuzz, Jonah claimed it was the band's studio mixer who suggested the group sampled the hit Smashing Pumpkins song, "He was like, 'Yo, there's this loop that's iconic, if you guys could somehow write something over this it would be insane.'" So let's take a closer look into how Why Don't We's version of the track became a controversial hit.
Smashing Pumpkins fans were upset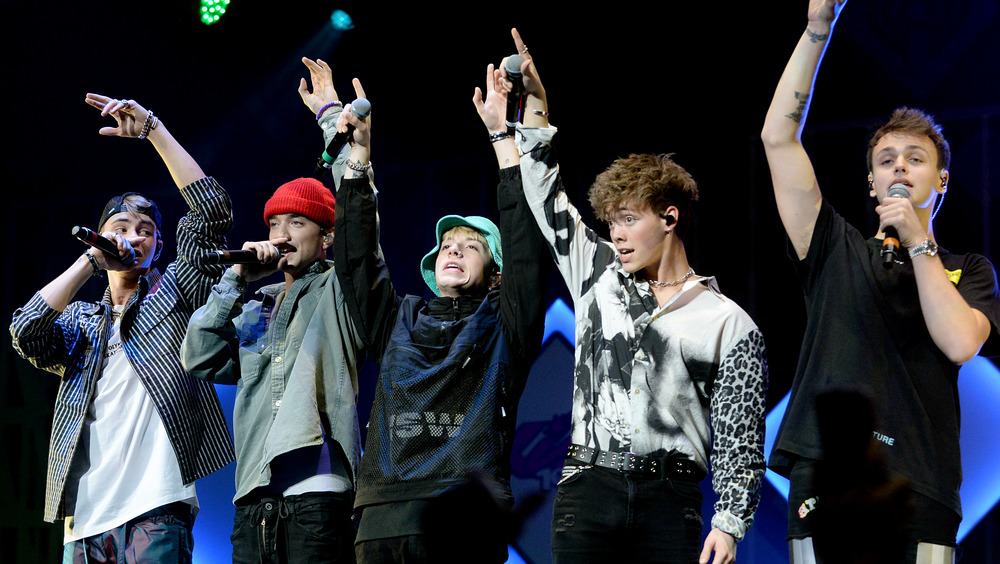 Darren Mccollester/Getty Images
"Slow Down" quickly went viral as a hit among Why Don't We fans, as well as an affront to many Smashing Pumpkins enthusiasts. Twitter got flooded with comments from music lovers who couldn't help but notice similarities between the songs. "[W]hy don't we's newest song is so good because its 1979 by the smashing pumpkins with different words lmfao," one Twitter user wrote. "The new Why Don't We song samples 1979 by Smashing Pumpkins and I am thoroughly confused," another tweeted. "Why Don't We literally stole 1979 by Smashing Pumpkins LOL," a fan added.
Many rock fans were bothered by Why Don't We's use of the '90s classic, but the group got approval from Pumpkins frontman Billy Corgan himself, as they told PopBuzz. In that same interview, the group got asked about receiving backlash for sampling the 1995 classic. Corbyn Besson said the only negative feedback he heard was from his mother, who told him she read some negative comments online. Daniel Seavey said the song was made for both fanbases, "We just thought it would be fun to make our take on it and I would hope that their fans would like it, but I respect that it's a special song to their fans."
Even though it borrows heavily from a classic, there's no denying that "Slow Down" is an enjoyable nostalgic trip.