Who Are Aaron Rodgers' Famous Ex-Girlfriends?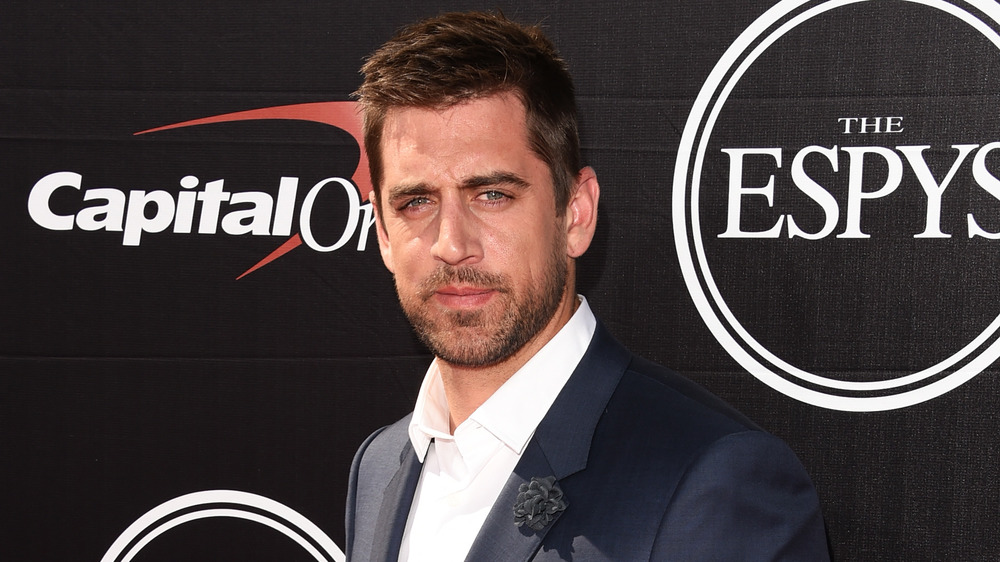 Jason Merritt/term/Getty Images
NFL star Aaron Rodgers has a lot to be proud of — throughout his 16-season career, the Green Bay Packers quarterback has achieved a plethora of accomplishments, including several ESPY awards, an NFC championship, and a pretty large (and loyal) fan base. Although he's seen as one of the greatest athletes of all time, Rodgers may be focused on more than just football.
Yep, we're talking about the athlete's love life, which may be more impressive than his stats on the field. In the past, Rodgers — who tries to remain as private as possible — has been connected to a few Hollywood hotties, including Hayden Panettiere and Lady A (formerly known as Lady Antebellum) lead singer Hillary Scott. In July 2020, Rodgers split from NASCAR athlete Danica Patrick after two years of dating.
There's no indication as of this writing that Rodgers has a new beau, but in January 2021, he was romantically linked to actor Shailene Woodley. The alleged romance has yet to be addressed by the two, which has increased fan interest in the story and Rodgers' romantic life in general. So without further ado, let's find out which celebs are on the athlete's roster of ex-girlfriends.
Aaron Rodgers' relationship with Olivia Munn was complicated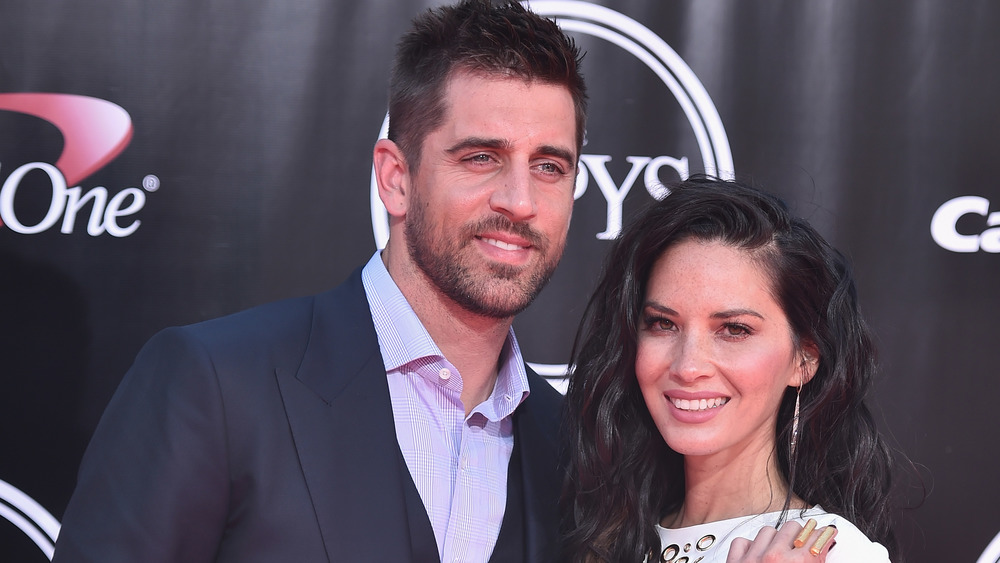 Alberto E. Rodriguez/Getty Images
Before dating Danica Patrick, Aaron Rodgers' last serious relationship was with actor Olivia Munn. The two began dating in late 2014 before ending their drama-riddled romance in 2017, with a source claiming to People that the relationship ended "amicably."
Following their breakup, the two spoke out about the end of their relationship. For the NFL athlete, dating in the public eye wasn't a walk in the park. "When you are living out a relationship in the public eye, it's definitely ... it's difficult," Rodgers told ESPN. "It has some extra constraints, because you have other opinions about your relationship, how it affects your work and, you know, just some inappropriate connections."
According to Munn's side of the story, she alluded to drama with Rodgers' family, with who the athlete is estranged. "I do believe that family and fame and success can be really complicated if their dreams are connected to your success," The X-Men star told Andy Cohen during a 2018 episode of his SiriusXM series, per Entertainment Tonight. "I don't think either side of the road is clean, but I do think it's not OK when you try to stand on someone's shoulders and then throw dirt in their face, which is what I think they did with him."
Aaron Rodgers and Jessica Szohr remain friends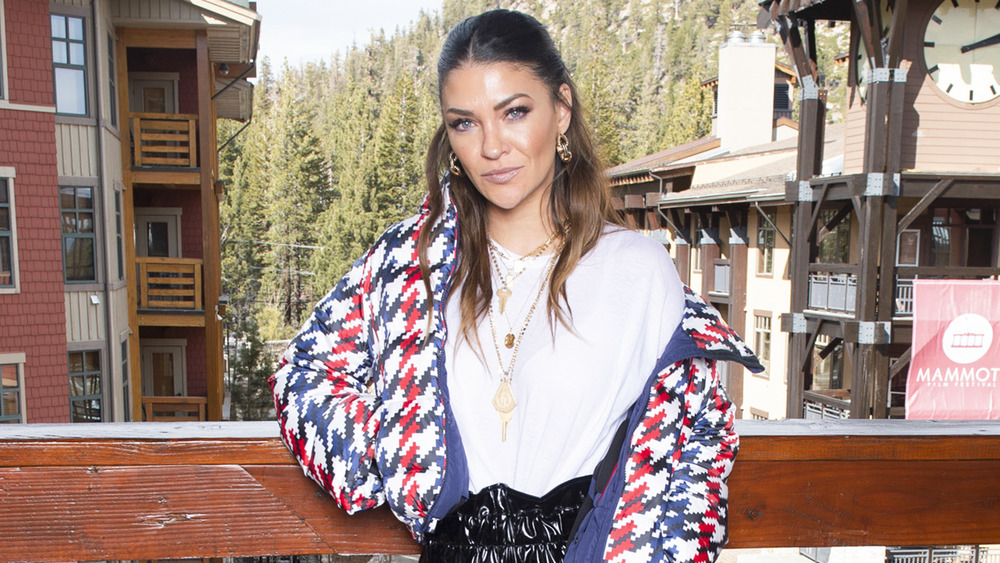 Michael Bezjian/Getty Images
Before he dated Olivia Munn, Aaron Rodgers reportedly dated Gossip Girl star Jessica Szohr in 2011 and early 2014. When the two reconciled, the on-and-off lovers got real cozy with one another during the holidays — even spending New Year's together with Szohr and her friend, Grammy award-winning singer Taylor Swift, per Us Weekly. An insider told the publication, "They broke up because [Szohr's] schedule was crazy for awhile and they just couldn't stay together in that situation but now they have been spending their free time together and things feel good. They fell right back into it." 
Despite the sweet reunion between Szohr and Rodgers, the rekindled relationship was brief. Fortunately, the two ended on good terms. In December 2017, Szohr and Rodgers celebrated the latter's 34th birthday alongside his loved ones, per Daily Mail. In photos obtained by sports blog Terez Owens, Szohr was part of the crew watching the athlete blow out his birthday candles at his celebratory dinner. How sweet!
All in all, it sounds like Rodgers has no trouble finding love.