Bad News Just Dropped For The MyPillow Guy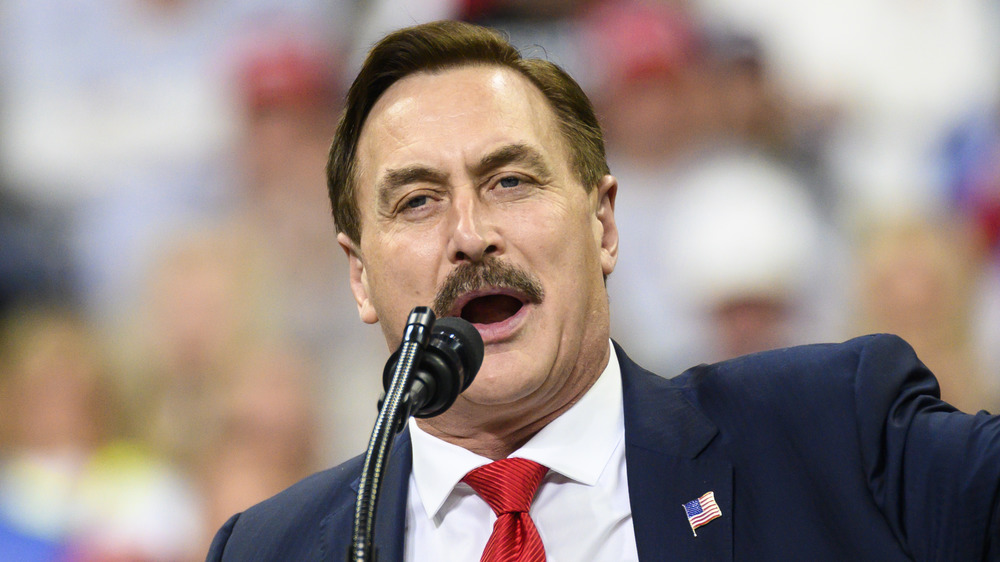 Stephen Maturen/Getty Images
Most of us who watch TV know what MyPillow is, thanks to those loud and excitable infomercials starring the MyPillow guy himself, Mike Lindell.
In those commercials, Lindell talks about how he invented MyPillow to adjust to different sleeping positions after uncomfortable nights with a flat, average pillow. But it seems like Lindell has found himself in a different uncomfortable position these days.
According to USA Today, Lindell has continuously shared false claims of widespread voter fraud in the 2020 U.S. presidential election, which he says led to some major retailers dropping his products. The move comes after many businesses are rethinking their political affiliations following the Capitol riots. Lindell himself, and on the MyPillow Twitter account, has been vocal about his belief that voter fraud is the reason Donald Trump lost the election.
Lindell has been a fan of Trump's since meeting him in 2016 to discuss his business, the Washington Post reports. Lindell later told The Minneapolis/St. Paul Business Journal, "I overnighted him pillows from my Minnesota factory. I got a personal email from him saying he and his wife really liked MyPillow."
Now, the Trump supporter says his views on the election have hurt his business after his MyPillow products were dropped by various stores. In an email to NBC News, he said "a group has attacked my vendors," meaning that they have been threatened with "a boycott if they don't comply" with dropping his products.
MyPillow products were just dropped from several stores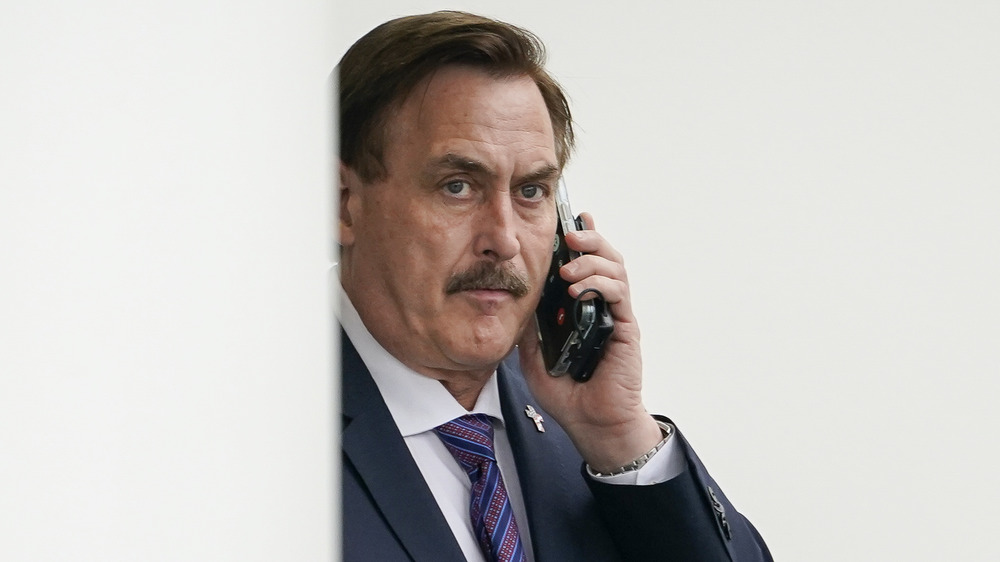 Drew Angerer/Getty Images
MyPillow CEO Mike Lindell shared some bad news about his company. He confirmed in January 2021 to KARE11 that his products were pulled from the shelves of Bed Bath & Beyond, Kohl's, HEB Stores, Wayfair, and the Canadian Shopping Channel.
In an interview with the Right Side Broadcasting Network on Jan. 19, 2021, Lindell said, "I just got off the phone with Bed Bath & Beyond. They're dropping MyPillow. Just got off the phone not five minutes ago. Kohl's, all these different places." He explained why he thinks that happened, adding, "These guys, they're scared, like a Bed Bath & Beyond, they're scared. They were good partners. In fact, I told them, 'You guys come back anytime you want.'"
Bed Bath & Beyond however, says the decision was made because MyPillow was a low selling product. "We have been rationalizing our assortment to discontinue a number of underperforming items and brands. This includes the MyPillow product line. Our decisions are data-driven, customer-inspired and are delivering substantial growth in our key destination categories," the company said in a statement, according to Washington Post.
Kohl's released a similar statement to USA Today that read, "Kohl's has made the decision to exit the MyPillow brand. There has been decreased customer demand for MyPillow. We will sell our current inventory and not buy additional/future inventory in the brand."
The other retailers haven't commented.
Regardless of the reason, losing retailers is not good news for the MyPillow guy or his business.