The Truth About Black Pumas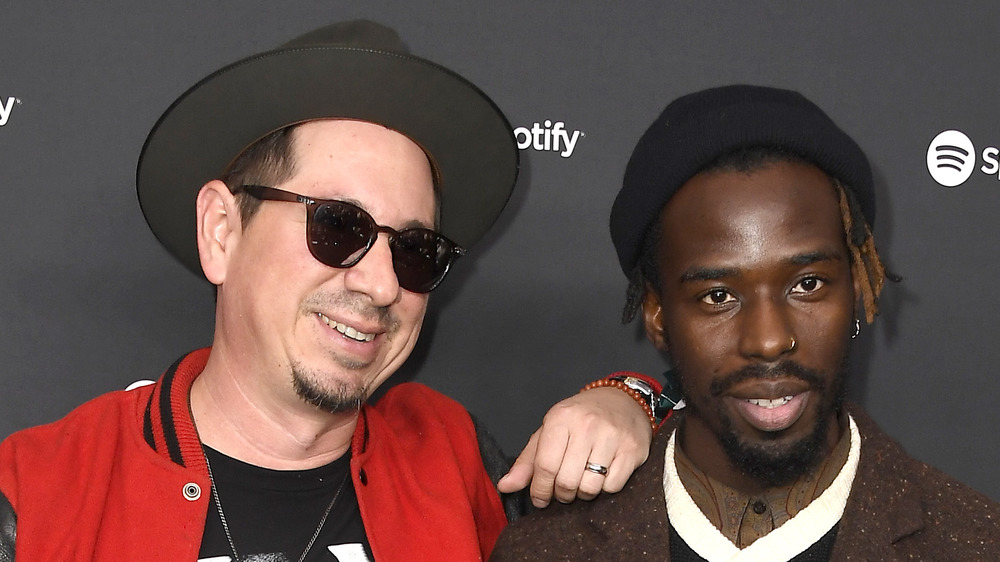 Frazer Harrison/Getty Images
Ringing in the 46th president of the United States called for some of the biggest artists to perform in the "Celebrating America" primetime special on Jan. 20, 2021. The inauguration special, hosted by Tom Hanks, celebrated the swearing-in of President Joe Biden and the historical swearing-in of Vice President Kamala Harris. Katy Perry, Demi Lovato, John Legend, Jon Bon Jovi, and Justin Timberlake were among the many performers throughout the night.
Actress Eva Longoria returned to support President Biden after previously appearing at the Democratic National Convention. The former Desperate Housewives lead was poised to introduce one act of the night — Black Pumas. 
The performance by Black Pumas was an effort to embrace the diversity of the United States, and the Texas-based band did just that with their hit single "Colors." The single off of the act's debut album adds to the unity-focused theme of events as the United States looks to bridge divides with the new president.
The Black Pumas are a duo from Texas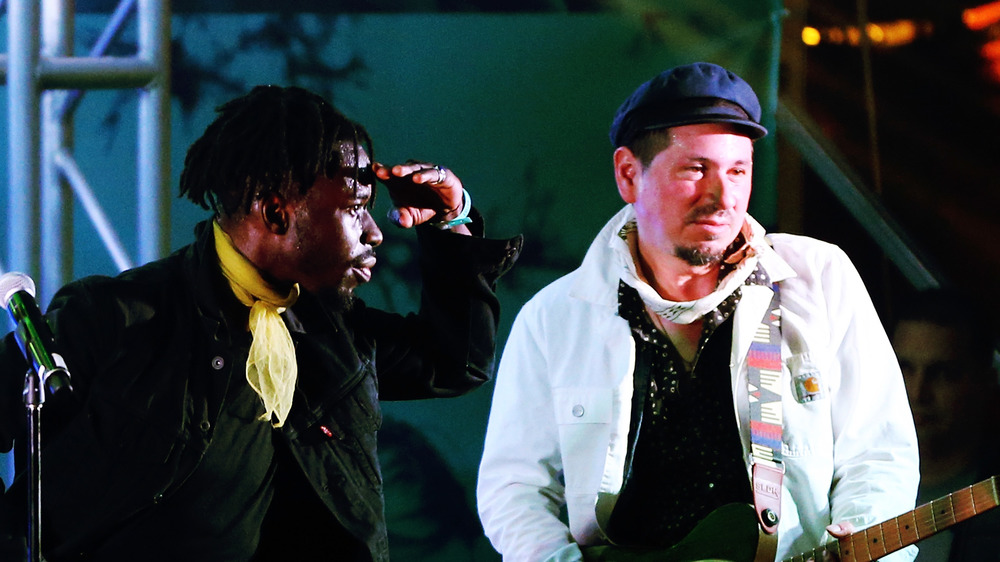 Hutton Supancic/Getty Images
Black Pumas performed their single "Colors" for the big inauguration celebration, appropriately titled "Celebrating America." The act is made up of singer Eric Burton and guitarist Adrian Quesada and based in Austin, Texas.
Fans have boosted the Black Pumas music after their 2019 debut self-titled album Black Pumas. The Texan group is nominated for three Grammy Awards in 2021, including Album of the Year for Black Pumas, Best American Roots Performance for "Colors," and Record of the Year for "Colors."
Though Burton and Quesada are 13 years apart in age, according to Rolling Stone, their musical blend works seamlessly. Quesada cherry-picked Burton to join him on his current musical venture after taking part in numerous bands before the two musicians became Black Pumas. Quesada chose the name, Rolling Stone reported, because of his fascination with jaguars. Though the two were virtual strangers when they started playing music together, they clicked right away.
"Everything I had ever seen, Eric was playing troubadour, singer-songwriter style with a guitar," Quesada told Rolling Stone in 2020. "I didn't even know that he had James Brown-level frontman chops. As soon as we stepped off the stage the first time, we pulled each other aside and said, 'There's a spark here.'" 
There's a spark indeed, and the two have only continued to make incredible music since.