Bachelor Contestant's Arrest History Comes Back To Haunt Her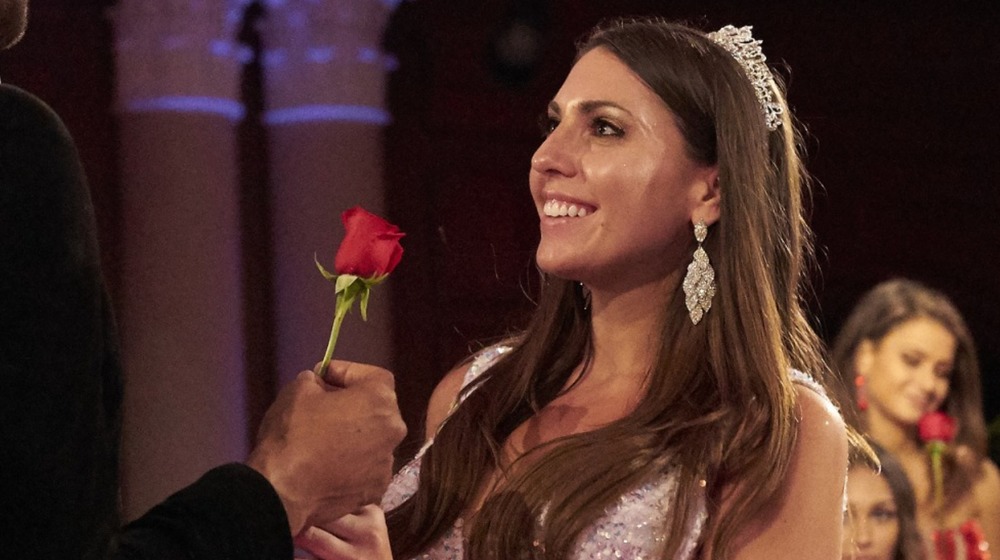 ABC/Craig Sjodin
The Bachelor's Victoria Larson is the villain of Matt James' season. The controversial contestant who named herself "Queen Victoria" has a shady secret in her past!
Page Six broke the news that Victoria was arrested a few years ago for shoplifting at a Publix. According to the outlet, Queen Victoria "was arrested on July 3, 2012 for shoplifting over $250 worth of items from a Publix grocery store in Tallahassee, Florida." The Page Six story went on to report that Victoria attempted to steal over 25 items from the store, including "numerous makeup products." 
In case you aren't up to speed on Matt James' season of The Bachelor, Victoria is the contestant fans love to hate. Bachelor guru Reality Steve tweeted shade at Victoria after the shoplifting news broke. He wrote, "It was the makeup from a Publix grocery store for me." Ouch!
Page Six reported that Victoria was "arrested and taken to Leon County jail for two days. Her bond was set at $500 and was charged with petit theft." According to The Sun, the court sentenced Victoria to six months probation; she had to pay back "hundreds of dollars" in fees and was required to go to a class about theft. Keep reading to find out more about Queen Victoria!
Victoria Larson has been called out as a bully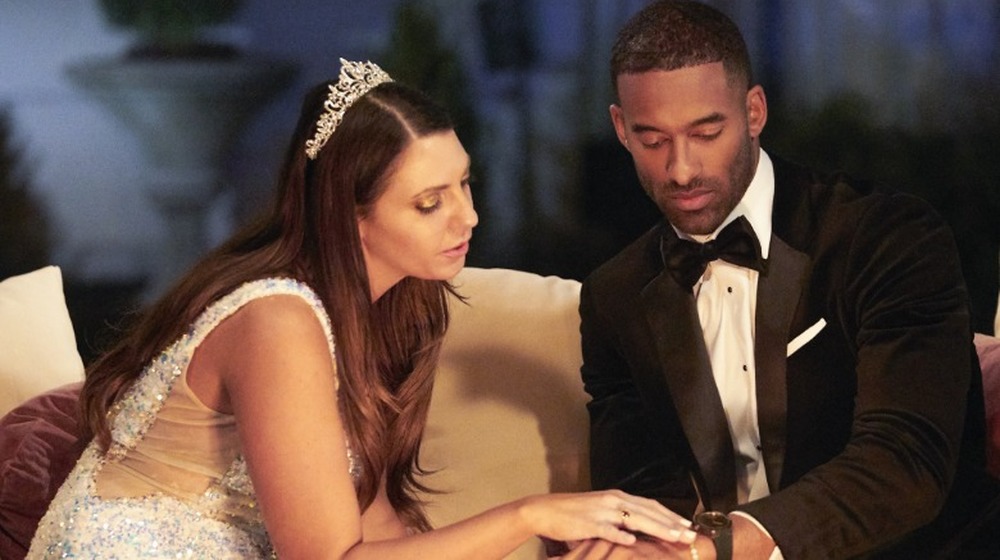 ABC/Craig Sjodin
Victoria Larson, aka Queen Victoria, is the controversial contestant on The Bachelor this season. Victoria first raised eyebrows when she arrived at Nemacolin Resort wearing a tiara and greeted Matt James by announcing: "I'm Victoria, like the queen, and I'm looking for a king with a good heart. So, I heard that's you, King Matt."
But getting arrested for stealing makeup and more at a Publix and spending two days in jail isn't a regal look! The "royal" contestant The Bachelor is funny at times, but she has been mean to other women on the show. Some fans claim that The Bachelor and Queen Victoria went too far and bullied contestant Sarah Trott, as per Screen Rant. In fact, Sarah left the show in part due to the other women's behavior towards her.
The bullied contestant threw shade at Victoria on Instagram. Sarah shared an image with the words, "Real queens fix each other's crowns," with a caption that appears to be aimed right at Victoria. Trott's Instagram caption read: "We see the quote 'women supporting women' all the time on the internet but what does that really mean? To me, it means sharing encouragement instead of judgment."
Victoria Larson is not the only contestant with an arrest record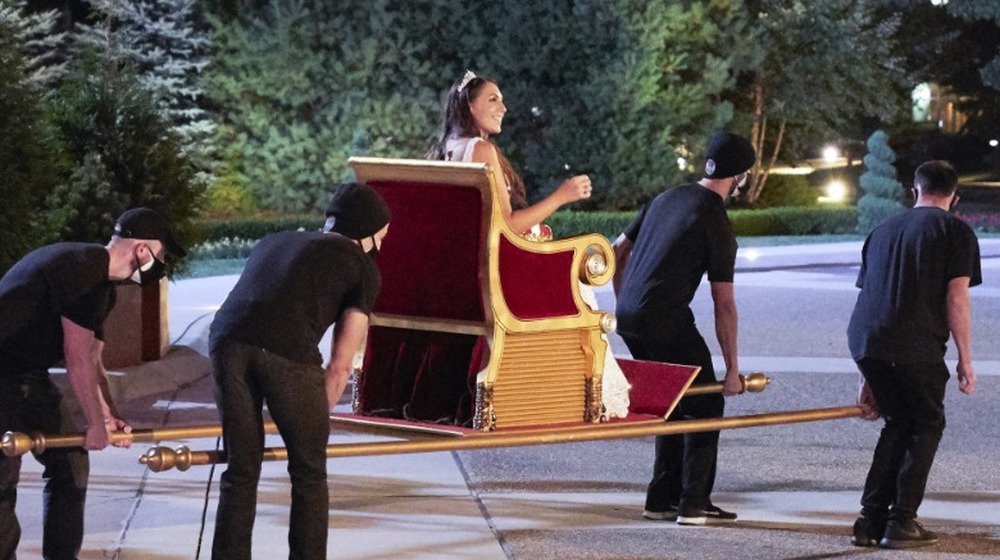 ABC/Craig Sjodin
Queen Victoria Larson is far from the only contestant in Bachelor Nation with a police record: Victoria Fuller on Peter Weber's season of The Bachelor has a rap sheet as well. According to Page Six, Victoria Fuller was arrested for a DWI in Virginia Beach, Virginia in August 2017.
Us Weekly reported Bachelor Nation veteran Amanda Stanton was arrested on domestic violence charges in 2018, during an argument with her then-boyfriend Bobby Jacobs. The charges were dropped against Amanda a few months later.
InTouch claimed that Elyse Dehlbom, a contestant during Colton Underwood's season of The Bachelor, also has a police record. Elyse was reportedly arrested for a DUI and was jailed until she appeared in court.
One of the most severe legal charges in Bachelor Nation was against Chris Soules. Soules was The Bachelor in Season 19 was arrested in 2017 for a car accident that caused Kenny Mosher's death in Aurora, Iowa, according to People.

If you or someone you know is dealing with domestic abuse, you can call the National Domestic Violence Hotline at 1−800−799−7233 or TTY 1−800−787−3224. You can also find more information, resources, and support at www.thehotline.org.