Doritos Reveals Which Oscar Winning Actor Is Now Starring In Their Super Bowl Commercial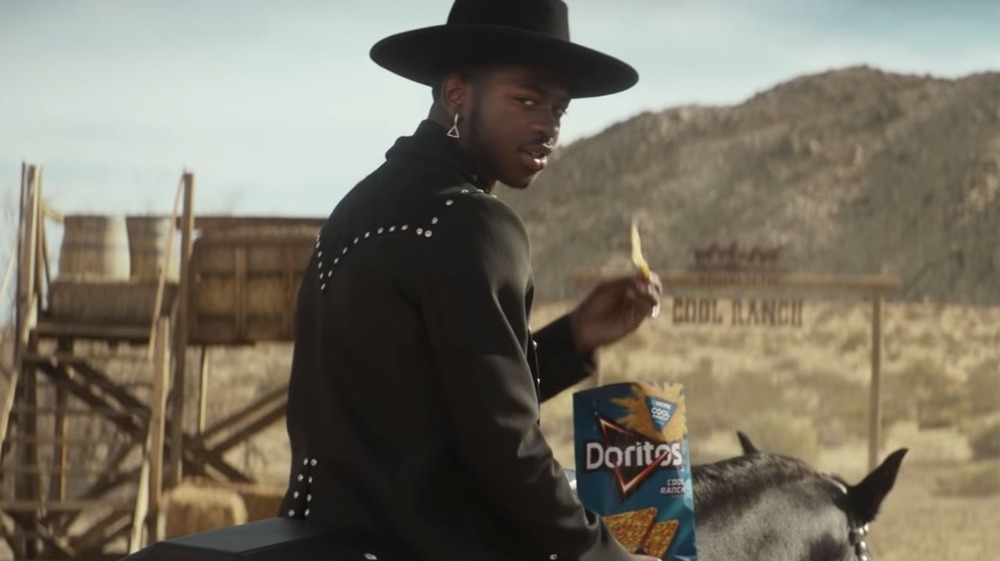 Angela Weiss/Getty Images
The Super Bowl — often referred to as an "unofficial American Holiday" — is one of the most celebrated days of the year. It's the biggest game of the NFL season for both players and fans of the teams who make it to the championship. It can also be an exciting game for music lovers because every year, the NFL recruits the best of the best to put on a stellar halftime show. The show has also been known to offer some head-turning performances, from Justin Timberlake and Janet Jackson's infamous wardrobe malfunction to Maroon 5's concert which led to dozens of FCC complaints because frontman Adam Levine ripped his shirt off.
For Super Bowl LV in February 2021, The Weeknd is slated to perform at the monumental halftime show. "We all grow up watching the world's biggest acts playing the Super Bowl and one can only dream of being in that position," the "Blinding Lights" singer said in a statement (via Sports Illustrated). "I'm humbled, honored and ecstatic to be the center of that infamous stage this year."
Aside from the top-notch performances by players and musicians alike, the Super Bowl is known for its stand-out commercials. As companies prepare to air (hopefully) memorable ads during commercial breaks, Doritos decided to tease their upcoming commercial by revealing which Oscar award-winning actor is starring in their 2021 Super Bowl commercial.
Mindy Kaling and Jimmy Kimmel will be joined by a popular actor
Doritos released its first Super Bowl LV commercial teaser on its YouTube channel on Jan. 15, 2021. The video shows actress Mindy Kaling sitting down for an interview with Jimmy Kimmel. Kimmel warns Kaling that another guest coming on the show, "Flat Matthew," has a new look and urges Kaling to "be cool" when she sees it. The video ends with Kaling gasping at what is assumed to be "Flat Matthew's" unique look.
Doritos followed up with a second video on Jan. 22, 2021, which seemingly has nothing to do with the first. The video shows two kids playing in their driveway as their mom watches. One kid oddly notices a dog flying a kite and the second kid asks, "Why does the kite look like Matthew McConaughey?" While viewers don't see McConaughey, a voice asking for help sounds a lot like the Oscar award-winning actor.
The teasers are labeled as No. 1 and No. 2, so it's possible Doritos will release a third snippet before the full commercial debuts. Doritos definitely has its work cut out for itself in terms of exciting Super Bowl commercials. 2020's popular ad featured Lil Nas X entering "Cool Ranch" and having a battle with another cowboy (Sam Elliot) over a bag of Cool Ranch Doritos as his viral song "Old Town Road" plays in the background.
Fans will see the full Doritos spot during Super Bowl LV on Feb. 7, 2021.